Your smartphone is the most important device you own, and it can provide a lot of information about your personal data and not only.
Digital security threats are a hot topic nowadays as either Android and iPhone are susceptible to data breaches if you don't secure your device with the proper security settings.
To keep your phone safe from security threats is easy, especially if you look over the advanced security settings offered by Google.
Following these steps and a good dose of common sense, you can remove most security threats.  
Let's check these useful security features of the Android operating system and what boxes we need to check to keep our smart devices safe.
Here is the ultimate android security checklist while launching your android app!
Lock Your Device with Android Phone Security Checklist
The most basic safety measure a user can take is to lock the screen of an Android device.
If you lost the phone or someone stole it, it is harder for sensitive information to be accessed by others.
Make sure you use a PIN as this is the safest way to proceed.
An exciting feature that comes with Android 9 Pie and higher versions is the lockdown mode.
Imagine the following scenario: you fall asleep, and somebody uses your fingerprint to unlock your phone (provided you do not use a PIN for unlocking the device).
Lockdown mode prevents such unauthorized access.
This feature blocks all biometric security options, and one can unlock the smart devices only by using the correct PIN, password, or patterns.
When activated, the lockdown mode label is visible whenever you press the power button of the device.
Android also gives you the possibility to set lock screen limitations so you can control what notifications show on your phone screen.
Imagine you receive a message from the bank, and something related to your financial data or some user credentials are visible to other people.
This cannot happen, so lock screen limitations become very useful.
An added layer of protection is always welcome.
Two-Factor Authentication
Apart from locking your Android device, security experts highly recommend using Google's two-factor authentication feature.
This feature can be accessed from the Google account.
All you have to do is provide your phone number as you will be receiving verification codes by SMS.
Device Encryption with Android Phone Security Checklist
Due to the enhanced mobility provided by smart devices, people tend to use them more and more for accessing their work emails or other sensitive data.
Most companies require their employees to encrypt their Android devices to prevent unauthorized access.
This safety protection measure minimizes the risks for the business.
It is a good idea to use the device encryption feature offered by the Android operating system.
Also, be wary of cookies when you visit a site, as some data can be used to track you down.
Everything related to personal information can be used against you, and in such cases, a VPN service adds an extra dose of protection.
Android App Permissions and Settings
The best way to proceed is to download applications only from Google Play Store.
Typically, the most common malware threats come from third-party apps sources.
Even though Play Protect is safer than different websites, before downloading an application, make sure you check some details such as the number of downloads, reviews, or other applications created by the developer.
Think carefully about whether the level of access required by an app doesn't raise too many question marks.
Most people grant access to many applications over time.
But periodically, it is recommended to verify what apps and services are connected to your Google account.
If you stopped using a specific app, all connections to it should be removed.
Moreover, check if the granted permissions are reasonable.
For example, ask yourself why the application requires access to your messages when setting up social media accounts.
What is the purpose of such a request?
Location services are also very dangerous since stalkers or a jealous spouse can make use of them.
Be on the lookout and always check your location settings, and update your emergency contact information just in case your phone is stolen or lost.
Make sure you check the Permissions Manager on your phone or tablet from time to time and remove unnecessary or absurd permissions granted to different apps over time.
Google Play Protect and Android Phone Security Checklist
Android security features, we cannot leave out the Google Play Protect security suite.
They designed this feature to protect your Android devices from any potential security threat.
Among the security measures offered by Play Protect, we must mention the scanning of the Play Store for signs of malware.
It also monitors the apps installed on your phone or tablet.
Apart from the already mentioned features, this security system allows users to locate, lock, or wipe devices remotely.
Moreover, Play Protect warns users about malicious websites that might trick visitors into providing sensitive information.
Release of Android Patches
It is worth checking what smartphone vendors are releasing the Android patches fast.
It is essential to have them installed as soon as they appear when it comes to security updates.
Your phone or tablet will get the latest security updates as soon as they are released.
Safe Web Browsing and Android Phone Security Checklist
When speaking of Android security controls, we cannot leave aside the matter of web browsing safety.
No matter what browser you are using on your phone, your activity can be tracked and recorded.
Your data is at risk, as mentioned earlier.
The Google Chrome Android app comes with a cool feature that automatically blocks malicious websites to avoid security problems.
The Safe Browsing button is available in the Settings tab.
Another good idea would be to avoid using the browser's password manager.
It is never recommended to save your credentials in the browser as it helps to put your privacy at risk.
Public Wi-Fi, although offered for free, comes with a bunch of threats for your device.
In case you are traveling, it is advisable to use a VPN connection.
However, avoid using a free VPN service as it comes with security risks.
Always remember to turn off connections that you do not use.
Wi-Fi or Bluetooth tend to discharge the phones' batteries faster, plus they leave devices vulnerable to malicious attacks.
Lastly, make sure you tweak your browser settings and always check the URLs you are accessing. Secure URLs start with HTTPS://.
Any link that doesn't start with this is risky.
Final Thoughts on Android Phone Security Checklist
Despite the security threats for our personal data, we cannot avoid technology and progress.
All we can do is follow this checklist, and most of the Android security problems will be mitigated.
Setting up your Android security features does not take too long, so it's worth spending about 10 minutes doing it than regret it later.
Check out every app on your settings periodically to maintain your privacy.
Android has many security features, so it is always a good idea to check them.
Every security patch release brings even more new things that help to prevent malicious attacks on Android phones and tablets.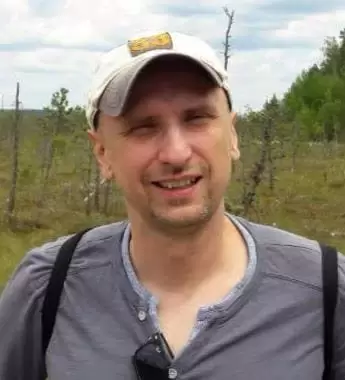 Petr is a serial tech entrepreneur and the CEO of Apro Software, a machine learning company. Whenever he's not blogging about technology for itechgyan.com or softwarebattle.com, Petr enjoys playing sports and going to the movies. He's also deeply interested in mediation, Buddhism and biohacking.