CokerNutX App is one of the best alternative App Store that is available on market.
This application allows users to download various tweaked versions of applications that aren't available easily.
The majority of iOS users get bored using the same App Store and want to explore something new.
That's why third-party developers came forward to develop the CokerNutX App that will bring a pinch of change in iOS users' daily routine. 
So, with a lot of great efforts, the application serves unique features to all the users.
Some of them are mentioned below.
Features of CokerNutX App on iOS
Unlike the majority of third-party App Stores, CokerNutX serves a purpose.
This purpose is to provide unique applications and an easy user interface.
Some of the features that we may want to know are:
No login required: Unlike the normal App Store, you don't need to login into CokerNutX to download the application. You can simply install any application within seconds.

Wide range: You can download a varied range of applications. So, for a new change, you just need CokerNutX.

Free to use: All the applications available on CokerNutX are free to download and use. The majority of tweaked versions can be found that will allow users to bypass the in-app purchase module.
So, what are you waiting for?
Let's begin our guide on how we can install CokerNutX on iOS devices for free.
How to Download CokerNutX on iOS (iPhone & iPad) – No Jailbreak Required
We cannot directly download CokerNutX App using App Store. We may require to follow up some steps in order to download and use CokerNutX App on our iOS device without jailbreaking the device.
First, go to the browser, and search for

CokerNutX App official website

. Now click on the download button.

If prompt, then allow download applications from unknown sources.

The installation will begin, and you can see the progress.

After the installation is successful, we cannot start using the application directly.

Go to your Settings, and click on General. Now, search for the profile section. Change the profile of the CokerNutX to 'trusted'.

Now, you can start using the application hassle-free and download unlimited tweaked Apps.
Wasn't this an easy guide? So, let's begin to read about the Pros and Cons of using the CokerNutX Application on our iOS device.
Pros of using CokerNutX 
The application has a wide range of applications, especially tweaked and premium versions. This will allow us to explore all the features of any application for free.

Unique user interface and collection. So, if you are bored of using the same App Store, again and again, CokerNutX can be an alternative choice.

You can download any application with just a few clicks. So it cuts down all the hassle process.

Completely free to use. The application even provides a tweaked version and eliminates

in-app purchases

to the majority of applications.
Cons of Using CokerNutX
As the application allows us to download tweaked applications, it may sometimes be harmful. The CokerNutX application is safe, but the application that we download are not always safe.

Genuinely availability of application issues may arise.

Doesn't serve the purpose of privacy. 
Just in case, if you ever feel to delete the application, then below is the guide to do so safely.
How to Delete CokernutX From My iOS device?
You can easily download CokerNutX App from your iOS device. Just long-press the application, and click on uninstall. 
You can also uninstall the app by going to Settings > Apps, now search for CokerNutX Application, click on it, and at the bottom you may find Uninstall. This will allow you to delete the app within seconds.
Deleting CokerNutX app will not cause any harm. It will just pause the updates of applications that were download using CokerNutX app.
Frequently Asked Questions
Is it safe to download CokerNutX App on my iOS device?
Yes, it is safe to download CokerNutX App on your iOS device. It is just an alternate App Store and allows you to download various apps for free.
Do I need to jailbreak my device to download CokerNutX App on iOS?
No, you do not have to jailbreak your device to download CokerNutX App.
You can download the application from its official website and start using it by changing its profile to 'trusted'.
Follow our guide above for more information.
Conclusion
So, what are you waiting for?
Download CokerNutX App on your iOS device now and enjoy unlimited features of the tweaked applications right away.
If you have any queries, please comment below.
We would love to help you. Share feedback of your experience with us, we hope that you enjoy using CokerNutX App.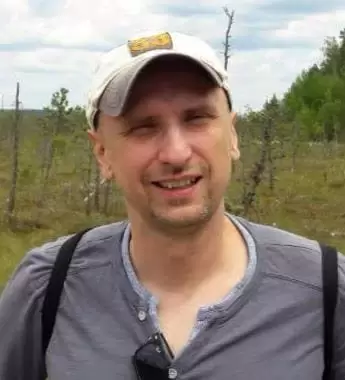 Petr is a serial tech entrepreneur and the CEO of Apro Software, a machine learning company. Whenever he's not blogging about technology for itechgyan.com or softwarebattle.com, Petr enjoys playing sports and going to the movies. He's also deeply interested in mediation, Buddhism and biohacking.