AppEven app installer is currently one of the best third-party app stores in the world for iOS users.
No, it doesn't have as many apps and games as the official app store, but it does have everything the official store doesn't.
Packed with unofficial content, AppEven offers tweaked apps, modded games, working emulators, a few Cydia tweaks, streaming apps, and so much more.
It's proving very popular and is free to use, not to mention not needing a jailbreak.
How to Download AppEven App Installer
You only need your device and internet to install the AppEven configuration profile onto your device.
It isn't quite as easy as downloading apps from the app store but, so long as you follow these steps, you won't have a problem:
Open the

AppEven download page

using Safari browser on your device

Click on one of the configuration profiles

Tap Allow on the popup confirmation message

The app info page opens, tap in Install

When your Settings app has opened, tap Install Profile

Type your passcode in, and Safari will open

Tap AppEven > Install and Settings opens for the last time – tap Install > Next > Done

When AppEven is installed, it is on your home page.
How to Fix the Untrusted Developer Error
AppEven is an unofficial app installer, and Apple is not happy about letting you use them.
Because of that, they will throw up an Untrusted Developer error message, telling you they cannot verify the app developer.
This message will appear when you first use the app, but you can fix it, and it's pretty easy to do:
Note the name of the linked profile developer from the error message

Open iOS settings and tap General > Profiles

Find and tap on the developer name

Tap the Trust button and close Settings

Try using AppEven again, and it will work without error.
How to Use AppEven App Installer
AppEven is user-friendly and as easy to use as the official app store:
Click on the AppEven icon to open the store

Tap Apps on the main app page

Choose one of the app categories

Find an app you want to download and tap it

Tap on Install and follow any further instructions that appear on the screen

Wait, and your app will appear on your home screen when it's installed.
Note that you will likely need to follow the Untrusted Developer error instructions for many apps and games you install from AppEven.
AppEven Features
AppEven is free to use, doesn't require a jailbreak, is user-friendly, and has tons of apps and games.
Here's what you get:
App Store Apps –

lots of iOS apps, including unofficial content, for free

Exclusive Apps –

unofficial content, including tweaks, emulators, media streamers, and more

Tweaked Apps –

stock apps tweaked with new features

Modified Games –

stock games with all in-app features unlocked and new features added
Is AppEven App Installer Safe?
AppEven is 100% safe to use. It has one of the most active admins who constantly monitor the app for issues.
Any they find or that are reported by a user is fixed with an update inside of 48 hours.
We ran thorough tests on the app store and found that it contained no malware, spyware, exploits, viruses, or anything else of concern.
And let's not forget that a jailbreak is no longer required to run AppEven.
This means you don't need root access, and your device is not being opened to external threats. Plus, your warranty is perfectly safe.
Jailbreak Your Device Using AppEven:
While you do not need to install a jailbreak to run AppEven, you can install a jailbreak via AppEven.
It is one of the safest ways to install jailbreaks, and AppEven has a couple of good utilities.
One of the more popular is called Unc0ver.
How to Download Unc0ver Jailbreak 
First, install AppEven by following the guide above

Launch AppEven and fix the untrusted developer error if necessary

Click on the Search bar in AppEven and type

Unc0ver

Tap the result and tap Install – wait. Unc0ver will be installed on your device.
Features of Unc0ver Jailbreak
Unc0ver jailbreak provides all these features:
Safe to use

Reliable

Stable

Fast patches

It doesn't drain your battery

Apps don't freeze

App-revokes can be disabled

Auto-updates can be disabled

It doesn't contain any exploits, viruses, malware, or anything else

Easy to use

Supports iOS 11 or higher

Remount RootFS

Lots more features
AppEven provides users with one of the most comprehensive alternatives to the official iOS app store.
It offers more than 2000 modified and tweaked apps and games, a few Cydia tweaks that don't require root access, and even a couple of jailbreak utilities, too.
That's one of the things that sets AppEven apart from all the others.
It's completely free, so download it and try it on your iPhone or iPad today.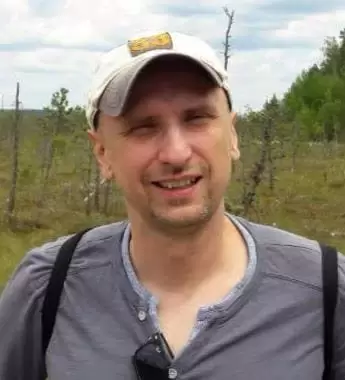 Petr is a serial tech entrepreneur and the CEO of Apro Software, a machine learning company. Whenever he's not blogging about technology for itechgyan.com or softwarebattle.com, Petr enjoys playing sports and going to the movies. He's also deeply interested in mediation, Buddhism and biohacking.