Jailbreaking has always been popular and, for many years, utilities were everywhere.
With iOS 8, though, everything changed, as Apple managed to block iPhone jailbreak developers from doing their work.
However, over the last couple of years, those utilities have started to make a comeback, and the latest one to support iOS 13-14 is Checkra1n.
Check out all the details below.
How to Download Checkra1n Jailbreak
Before you go ahead and follow the download guide, you need to be aware of the following:
At the moment, only those with a macOS computer can install Checkra1n – Windows support will be available soon

Checkra1n is semi-untethered, which means if you reboot your device, you will need to reactivate the jailbreak using your Mac

Support is provided for iOS 12 to 14 to 64-bit A5 to A11 devices

Checkra1n is only an experimental tool on iPhone 5s, iPad 2 and 3, and iPad Air

The package manager is Cydia, but others, such as Sileo, may be added. In the future, updates will provide support for others.
If your device meets the requirements, go ahead and download Checkra1n:
First, use iTunes/iCloud to back your data up

Plug your device into your computer and tap Yes on the Trust This Computer message if it appears

Download Checkra1n

onto your computer

Find and double-click the .dmg file

Drag and drop Checkra1n into Applications

Open your Applications folder and right-click the jailbreak file

Click on Show Package Contents

Click on Checkra1n > Contents > macOS

Find the checkra1n_gui file and double-click it

Wait for the jailbreak to open and check that your device is detected

Click Start, and a message appears telling you your device needs to go into DFU

Click Next>Start and follow the directions on the screen – the jailbreak will begin once your device has successfully entered DFU mode

Now, wait while the jailbreak does its work. The verbose boot screen with the Checkra1n theme will be visible on your device until the jailbreak is successful

Close the app and open Checkra1n from your home screen

Tap Cydia>Install Cydia

The jailbreak will finish setting up, and the Cydia icon is on your home page
How to Install Sileo
If you would rather use Sileo than Cydia, the repository needs to be added to Cydia:
Launch Cydia

Tap Sources

Tap Edit  > Add

In the URL field type repo.sileoteam.apps

Tap Add Source, and Cydia will install it for you
When you choose Sileo, Cydia is uninstalled automatically, and the default shell becomes zsh.
Deleting Checkra1n Jailbreak
Deleting Checkra1n jailbreak from your device is simple enough to do.
If you don't intend to jailbreak again, or you want to update to the latest iOS version, simply restore your device using iTunes and use your recent data backup to get all your files back.
If deleting the jailbreak is the only way to remove the jailbreak, but you still want to reinstall it again, you will need to download an app called Cydia Eraser from Cydia first.
This app allows you to retain your iOS version when you delete the jailbreak, leaving you free to reinstall it:
Download Cydia Eraser from Cydia and open it on your device

Tap the option to Delete All Data and Jailbreak Your Device

Tap on Delete All

Wait, as this could take some time

When your device reboots, the jailbreak is gone, and your device will be back to how it was before you installed the utility.

Set up your device how you want it and reinstall Checkra1n again if you want
Frequently Asked Questions
Checkra1n is the best choice of jailbreak for many people right now but, given that we haven't seen many over the last few years, it's not surprising we get asked questions about it.
Here are the most common ones:
What Is Checkra1n Jailbreak?
It is the latest jailbreak for iOS 12 to 14 devices.
It is semi-untethered but has a highly active community and was based on the checkm8 bootrom exploit, making it reliable and stable.
Can I Use Windows?
No, right now, the only macOS is supported.
However, there is word that Windows may be supported in the near future, but, for now, those with Windows OS can use a jailbreak called Unc0ver, which is equally as reliable and stable as Checkra1n.
How Safe Is Checkra1n?
Very. The jailbreak has been put through its paces and declared safe to use, and the developers are constantly monitoring it for any problems.
It is also proving to be one of the most stable and reliable, but you must not forget, as you would with any jailbreak, to back up your device before you start.
Are you going to try Checkra1n on your device?
Millions of people are using it already to download their favorite mods, apps, tweaks, and more with no problems at all, so join them today and take back control over your iPhone or iPad.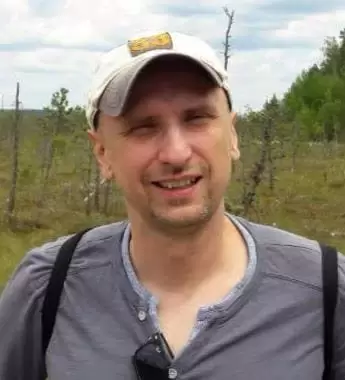 Petr is a serial tech entrepreneur and the CEO of Apro Software, a machine learning company. Whenever he's not blogging about technology for itechgyan.com or softwarebattle.com, Petr enjoys playing sports and going to the movies. He's also deeply interested in mediation, Buddhism and biohacking.