Have you noticed that your PC has Avast SafeZone Browser already installed on it? Or did you hear about it from a friend and now you want to download the browser?
Avast SafeZone Browser is a popular web browser choice among privacy and security enthusiasts. This browser allows you to perform sensitive activities (such as banking) on the Internet without worrying about hackers and data monitoring.
What is Avast SafeZone Browser?
Avast is an Internet security company, and it's known for their popular Avast Antivirus application. The browser from the same company comes with built-in privacy features like no other browser has.
It's what you would expect from a company that is a leader in the antivirus market.
The browser comes with built-in malware protection. When using your bank website or paying online, the Avast SafeZone web browser offers a specialized mode for safe transactions.
Not only that, but users can also download videos from popular video websites, such as Vimeo, Dailymotion, and YouTube. Just click the "download" button when watching a video in this feature-rich browser.
The Avast browser filters web pages with poor reputations and blocks unwanted ads. Essentially, it improves the user experience while keeping communications secure.
Why do you need Avast SafeZone Browser?
You need the Avast Internet browser if you use the Internet to access your bank website and other sensitive information. This browser also comes in handy for those who are tired of annoying ads.
The Avast browser can also make you happy if you want a private virtual environment within your PC desktop. It keeps you safe from keyloggers and spyware.
Even when you use the Internet for entertainment, you'll want to stay away from Trojans, malware, and viruses. Avast ensures that you never encounter any of these threats while browsing the Internet.
Features of Avast Internet Browser
Avast Internet SafeZone Browser offers various features and extensions that make it the most popular secure browser. Here is a quick look at some of the features:
Comes with ad blocker
Blocks malware and keyloggers
Offers SafePrice add-on
Includes a built-in video downloader
Offers integrated online security
Blocks phishing attacks
Stops websites with poor reputations from loading on your PC
Provides users with a bank mode for enhanced security
How do you download Avast SafeZone Browser?
NOTE: Unfortunately, Avast has decided to stop distribution of its browser software for the time being. The company is working on a new browser with better security and tools.
If you have already installed Avast SafeZone Browser, it will be automatically updated once the new version comes out.
For those who have not installed the browser yet, there is no way to get it as of now. Below are the methods that used to work.
You can try and see if this first method still works, as Avast may allow users to install the browser until the new version comes out. Give it a try.
Go to the Avast official website and look for Avast SafeZone Browser
Download the file on your PC
Once downloaded, simply install the browser
Alternatively, you can download Avast Antivirus and install it on your PC. During installation, you will be asked permission to download the browser.
Give it permission and wait for Avast to download the browser on your PC. It will automatically install it along with Avast Antivirus.
How to uninstall Avast SafeZone Browser
If you have the Avast browser installed on your PC, you may want to uninstall it until the new version comes out. Here is how to do it in a few easy steps:
Open Avast Internet Security
Go to Settings > Components
Now find Avast SafeZone Browser and double-click to uninstall it
Restart your computer
That's it. The Avast browser should now be uninstalled from your PC.
How do you access Avast SafeZone Browser?
If you have Avast SafeZone Browser installed on your PC, you can access it by simply double-clicking the browser icon from the desktop.
In the past, Avast allowed users to start the browser from within the antivirus app. However, it's not possible anymore, as Avast now offers the browser as a separate desktop app.
It's important to know that you should use the "bank mode" when accessing your bank website. To turn on "bank mode," simply click Settings in the top-right corner and click "bank mode."
Avast SafeZone Browser Troubleshooting – FAQs
How do you make Avast your default browser?
Open Avast Browser. Click on Settings in the top-right corner.
Click on "Make Avast SafeZone my default browser." That's it.
How do you change the search engine in Avast Browser?
It's easy. Simply click the gear icon in the left panel and select "All Settings." Now click on the dropdown and select the search engine you want to use.
Once selected, save the settings for the changes to take effect.
Where are my bookmarks?
When using Avast SafeZone Browser, you may want to access your bookmarks but can't find them anywhere.
To find your bookmarks and manage them, simply click on the Bookmarks icon in the left panel. Alternatively, click on the top-right corner and go to All Settings > Bookmarks.
To add a new bookmark, click the bookmark icon in the top-right corner when you have the desired webpage opened in the browser.
Conclusion
Avast SafeZone Browser is a secure browser that keeps you away from hackers and phishing websites. It keeps your online transactions secure.
Unfortunately, the company has stopped offering its Avast Browser download. You will have to wait until the company releases a new and overhauled browser.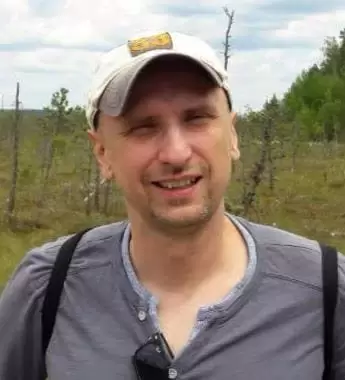 Petr is a serial tech entrepreneur and the CEO of Apro Software, a machine learning company. Whenever he's not blogging about technology for itechgyan.com or softwarebattle.com, Petr enjoys playing sports and going to the movies. He's also deeply interested about mediation, Buddhism and biohacking.