When you own a business, you need to ensure you have protective measures in place that can help in a range of situations.
Business owners often invest in high-tech security, insurance plans, and more.
However, another thing you must do is to look at protection for your valuable data, which is something that is crucial to the operation of most businesses.
If there is a problem with your data and files, it can cause all sorts of issues for your business.
As such, you need to ensure you look at data backup solutions, and in order to do this, you need to ensure you find the right provider.
With something as important as the protection for your data, you need to make sure you find a provider that offers reliability and great service among other things.
Finding the right provider can give you valuable peace of mind as well as protection for your business data. In this article, we will look at how to find the best company for this type of solution.
Making the Right Choice When It Comes To Data Backup Solutions 
There are a few factors you need to look at if you want to ensure you choose the best company for your data backup services.
Among the factors you need to consider are:
Cost of Data Backup Solutions 
One of the things you need to consider is your business budget and what you can afford to pay for this type of protective solution.
It is important to ensure you do invest in backup for your business, as it could cost you a lot more in the long run if you fail to do this.
However, you need to find cost-effective solutions for your business in order to save money while also benefitting from an efficient and effective means of backing up your data.
So, make sure you take a look at what the cost of the solutions is from the provider in order to help you to make the right choice.
Reputation of a Provider
Another vital factor you need to consider is the reputation of the provider, as you need to ensure you find a reputable and reliable one for something as vital as data backup solutions.
So, it is important to do some research in order to find the right provider for your business.
One of the things that you can look at is online reviews from other businesses that use the same provider for their data backup.
You can then get plenty of information that can help you to make a more informed decision.
Options Available
You should also ensure you look at all of the data backup solutions and options available from the provider before you make your decision.
There are different solutions that cater to a variety of needs and budgets.
So, by checking what is available, you can ensure the provider is able to accommodate your needs.
These are some of the factors that can help you to make the right choice.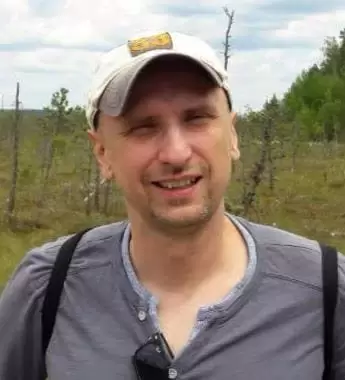 Petr is a serial tech entrepreneur and the CEO of Apro Software, a machine learning company. Whenever he's not blogging about technology for itechgyan.com or softwarebattle.com, Petr enjoys playing sports and going to the movies. He's also deeply interested in mediation, Buddhism and biohacking.