Are you tired of manually managing your marketing campaigns and feeling like you are missing out on customers? Say no more. Insightly Marketing Automation has got your back! Whether you're a small business owner or a marketer in a corporate company.
Insightly is the perfect tool for automating tasks such as email marketing, lead management, and customer relationship management (CRM). In this step-by-step guide, we will show you just how to make your life easier with Insightly marketing automation.
Setting Up Insightly
First things first, let's get started with setting up Insightly. Signing up for an account is quick and easy (not to mention affordable with Insightly Marketing Automation software). Simply head over to their website and fill in the necessary fields. Once signed up, the next step is to connect with your email service provider. This one can do by following a simple process that takes less than five minutes. Once logged in, create teams according to departments within your organization to streamline communication between team members. This helps everyone stay informed on which leads are being followed-up on. This ensures there's no duplication of work.
Lead Management in Using Insightly
One feature that makes Insightly extremely valuable is its ability to manage leads based on their behavior. Using landing pages or web forms from any platform, such as WordPress or Unbounce, linked directly into your CRM makes it easy as ABCD (Alright Blinding Crazy Easy Doe) to sort out potential customers from irrelevant ones. The next step is adding different tags to leads/contacts based on their interests enabling personalized follow-ups. People prefer engagement that speaks right at them rather than generalized messages going straight into spam folders. Personalization works wonders!
Automating Your Campaigns
With prebuilt templates available for drip campaigns or follow-up designs from any application such as Canva or Photoshop, you can easily integrate them into automation workflows saving time on sending emails one after another rather than focusing on priorities. Once connected, assign dates/times depending on user actions directing them through a follow-up journey with ease.
Analytics and Reporting
Have you ever heard of the phrase "numbers don't lie"? This is where Insightly comes into play! With the in-built report, generation features present insights. For example, graphs, charts, and tables on content that customers have opened/read or clicked upon. These reports can be customized according to user preference for increased productivity.
Mobile App for Using Insightly
The best thing about Insightly marketing automation is that it also has mobile functionality. As soon as one generated an email, notifications will appear on your phone so you can reply instantly, keeping the momentum going. Plus, tracking customer journeys is much easier with GPS coordinates available to store lead/contact location data for further segmentation. Easy peasy lemon squeezy!
Top Tips for Using Insightly Marketing Automation
1. Create Engaging Content. High-quality content should never be compromised to keep potential customers interested in your product or service.
2. Do Not Over-Sell. While there's nothing wrong with giving people information about what sets your product apart from others. However, you don't want to come off as too pushy.
3. Use Different Automation for Different Clients. Automating all campaigns in one go may not be suitable for every client. Adjust depending on their level of interest and involvement within their industry, respectively.
4. Respect Clients' Personal Space. Everyone's inbox deals with enough junk emails. Try sending fewer but more targeted emails while providing valuable tips or news related to topics. The ones they might find interesting, resulting in better open rates and less likelihood of hitting spam boxes altogether.
Conclusion
In conclusion, Insightly Marketing Automation serves all aspects. From managing leads first hand down through analytics checking performances along deliverables ensuring businesses growth. Alternatively you may have restaurant-coffee-shop marathon sessions outside office premises but still ensuring effective campaigns management when needed the most. So who wouldn't want this? If you've prioritized automating your marketing efforts, Insightly is your go-to tool. Set up a free account today and start marketing smarter – not harder!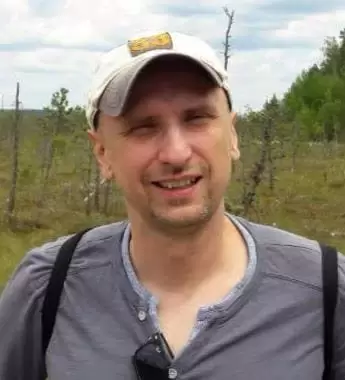 Petr is a serial tech entrepreneur and the CEO of Apro Software, a machine learning company. Whenever he's not blogging about technology for itechgyan.com or softwarebattle.com, Petr enjoys playing sports and going to the movies. He's also deeply interested in mediation, Buddhism and biohacking.