Enhancing photography workflow might seem tough. Even though photography is one of the most creative fields, it has its downsides when it comes to being a full-time professional. If you are a professional photographer, you might agree that photography is much more than just clicking a button on your camera.
Full-time photographers have to go through a lot of tasks. For example, finding new clients, meeting deadlines for delivering photos, shooting, editing, doing all the administrative tasks themselves, and much more. 
All these tasks take a lot of time and can be very stressful if you don't outsource or automate some tasks. Especially the repetitive ones.

Thankfully with the rapid growth of technology, AI has now become more advanced than ever and is becoming smarter day by day. Photographers can now make great use of some of these AI tools to streamline their workflow. Also, they can make their tasks a lot easier to manage.


5 AI Tools Enhancing Photography Workflow
Tave

FilterPixel

Luminar NEO

Topaz denoise

Topaz Sharpen AI

Tave
This CRM software is perfect for photographers who take bookings online. With this tool, they can manage all administrative tasks easily such as 
tracking tasks

automating client communication

sending automated invoices

paying taxes
And a lot more! If you are a professional photographer this tool will help you a lot in managing the administrative tasks of your business.
FilterPixel for Enhancing Photography Workflow

Built specially for photographers, FilterPixel is an AI photo culling software. It is designed to save hours of photographers' time.
Photo culling is basically the process of rejecting low-quality photos with eye and focus issues. And accepting the best photos out of the album. This takes a lot of time for professional photographers who deal with thousands of RAW photos in big sizes.
Filterpixel uses AI technology to detect faces and tag photos automatically based on 15+ factors such as eye quality, focus quality, composition, etc.

It helps photographers quickly reject and select photos with good precision without being exhausted or wasting any of their time. 

FilterPixel fits comfortably in your workflow as you can directly export photos to your local PC, cloud storage, or editing software.
Luminar Neo
Luminar by Skylum is an AI photo editing software for Mac and Windows that can edit your photos using AI.
The AI can quickly detect multiple elements present in the photo like face, subject, sky, etc, and edit them easily with automatic masking based on lighting, color, details, etc. 
Unlike Lightroom, which offers only a few AI options, Luminar Neo provides a platform with multiple AI features that can be used to easily and automatically edit your photos using AI. 
Topaz Denoise AI
Denoising is the process of removing noise from the photo caused by a slow shutter speed or high ISO. Photographers, especially those using older camera models have to deal with a lot of noise from their photos.
This is a common problem among photographers that shoot in low light. So to tackle this, photographers can use Topaz Denoise AI to remove noise from their photos. Unlike other denoising solutions that make the photos lose their sharpness, Topaz uses AI that removes the noise without softening the photos.
Moreover, while the new camera models don't have a lot of noise in their photos even with high ISO, even they can use the Topaz Denoise AI. They do it to remove the noise from the photos to have their images completely noise free.
Topaz Sharpen AI for Enhancing Photography Workflow
Topaz Sharpen AI is another brilliant AI tool by Topaz for Windows and Mac. It helps to sharpen blurry or soft-focus photos.
As a photographer, you might have experienced some disappontments. For instance, a disappontment of getting a beautiful shoot on your camera and later realize that it is a bit blurry on your computer.

A photo can become blurry due to multiple reasons such as camera shake, bad camera settings, subject moving, or the lens.
Thus, to tackle this, Topaz has a tool called Topaz Sharpen AI. It will sharpen the image naturally without losing any quality of the photos.
Conclusion
From booking and shooting to editing photos, these AI tools will help a lot in your photography workflow. As AI technology advances, we can only look forward to these tools getting better day by day.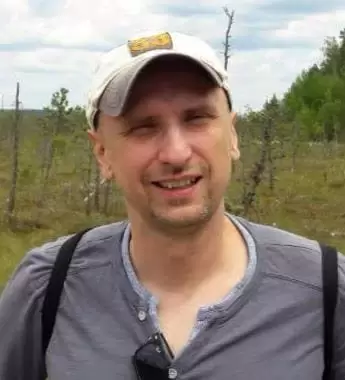 Petr is a serial tech entrepreneur and the CEO of Apro Software, a machine learning company. Whenever he's not blogging about technology for itechgyan.com or softwarebattle.com, Petr enjoys playing sports and going to the movies. He's also deeply interested in mediation, Buddhism and biohacking.