As a business, it's crucial to keep up with the trends, and it's no secret that the virtual world is taking over. So, you must have all the right tools to manage your business efficiently both virtually and in the real world. 
Utilizing virtual business tools is a great way to improve productivity and stay connected to your customers. Here are the top seven virtual business tools all companies should use to make their business run more smoothly. 
Virtual Mail Management
Obtaining a virtual PO box address is the perfect way to keep on top of your mail without having to check it every day physically. A virtual PO box will receive your mail, process it, and allow you to view it virtually. 
A virtual PO box is also a great way to manage your packages and deliveries. That way, when a package that may contain important material arrives, you know to retrieve it immediately. Everything is done from one simple app, and you can manage your business anywhere since you are no longer tied to a physical street address.  
VoIP System
A VoIP system is an integrated phone system that allows for better communication throughout your office or online business. It's a simplified way to ensure all calls are directed to the team member or sent to a call center when your office is closed. 
A VoIP system is fantastic for businesses that work both in and out of the office since you want to be able to contact your customers at all times but can't possibly be tied to a desk phone all day long. You will also benefit from this system because it transfers calls where they need to go, and communication is much more precise. 
Virtual Business Tool Online Tax Service
Taxes are always a challenging part of a business, as they get very confusing, and at the end of the year, you just don't know what you spent and how to itemize everything. Downloading a virtual tax assistant will help you manage your money throughout the year without having to hire an accountant every tax quarter. 
Services such as QuickBooks or tax act offer apps and other downloadable software that helps you track your business expenses quickly and efficiently. It's great to have this on hand for the end of the year. For instance, when your accountant is asking for receipts and any other types of proof you have towards the expenditures your business accrued. 
Virtual Business Tool PDF Filler
Creating virtual forms is never easy, yet most people prefer to sign and fill things out virtually. Using a virtual business tool like PDF filler will help you manage and create forms that get sent via email or text message. 
PDF filler will create the form for you with the blanks already filled in as to where they need to sign or fill out, so all you have to do is send it. 
Google Adwords 
If you're struggling with marketing, Google Adwords is a great virtual business tool. It will automatically show you some trending topics and phrases that make it easier for you when creating your website or a blog post targeting your preferred audience. 
Google Adwords is easy to use and free in most cases. So take advantage of the extra help and start marketing your business intelligently. 
Canva
Not all of us have a gift for graphic design, so rather than hire a graphic design artist, utilize an online tool such as Canva to help you create vibrant marketing materials.
Canva makes it easy for you to market your product with a similar design pattern and color scheme to keep your marketing strategy on brand and easy to depict. 
Virtual Meetings
Finally, when discussing the best virtual tools all companies should use, you must understand that virtual meetings are vital. In a world where we meet virtually just as much as in person, you must find a service that allows you to meet online.
These services are a great tool to have, especially if you're an international company with clients and team members all over the globe. 
Before You Go
As you know, we live in a world that caters to virtual business. The move toward going digital is why utilizing these virtual business tools will not only help your business grow but will also help keep you and your team members connected.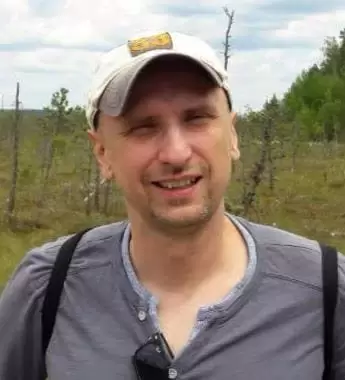 Petr is a serial tech entrepreneur and the CEO of Apro Software, a machine learning company. Whenever he's not blogging about technology for itechgyan.com or softwarebattle.com, Petr enjoys playing sports and going to the movies. He's also deeply interested in mediation, Buddhism and biohacking.