The sales pipeline plays a considerable role in ensuring business efficiency. It's a tool. With it you can present clients and their journey from getting to know them to making a deal.
The sales pipeline allows you to objectively evaluate the quality of salespeople. Also, it will allow to evaluate the sales department as a whole. On top of it, it will be useful for predicting the number of upcoming sales and profits.
What Is Sales Pipeline Visibility?
It is the result of the complex work done by the revenue management staff. This category includes marketers, financiers, product managers, and salespeople.
Good visibility into the sales pipeline helps improve forecasting accuracy. Also, it helps manage upcoming deals. You will know what stages you need to activate in the future to meet your sales quota and receive the planned income.
Before improving visibility, make sure pipeline management systems have helped establish a consistent and stable sales process.
What to Do to Improve Sales Pipeline Visibility
How not to lose promising customers and increase business efficiency? First of all, you need to improve sales pipeline visibility.
Spreadsheets are a solution for small companies working with a limited number of customers. When you are cooperating with many clients, specialized pipeline software will be the best solution.
Professional developments allow us to achieve the following results:
reduce the time spent on administrative tasks. For example, many sales representatives and managers spend a significant part of their working day processing data. Because of this, they lose the opportunity to communicate with customers and conclude new deals. So automated tools help increase employee productivity and gradually increase monthly sales;

predict sales and earnings. The software allows you to calculate the number of transactions, the average processing speed, profit margins, and other indicators. Each employee will know what results to strive for;

collaborate with prospective clients. Remember to aim for large deals with solvent clients, not numerous small deals;

find and fix revenue leaks. The lack of funds in the company's budget can be associated not only with a lack of customers. The software will help you find the causes of loss of funds and eliminate them.
Currently, there are reliable and safe developments to increase pipeline visibility. Thus, with their help, you can identify sales patterns, features of individual stages and implement measures to optimize workflows.
How to Track Your Pipeline?
Regularly evaluate sales pipeline performance. So it will help to understand its strengths and weaknesses.
Tracking the sales pipeline includes several sequential steps:
Data collection. You can do this manually or with software.

Selection of indicators for evaluation. For different enterprises, metrics may differ depending on the industry and priorities. These include the number of qualified leads, average sales cycle, customer acquisition cost, lifetime value, etc.

Analysis of indicators and summing up.
It will be easier to control the visibility of the sales pipeline if you formulate the goals of the enterprise. You need to understand which metrics are critical to you. It can be the number of registered accounts on the site, leads, or a specific amount of funds. For instance, if you have goals, it is more convenient for you to plan ways to achieve them.
Why should each stage of sales be closely monitored? For instance, you will be able to learn more about communication with customers, the number of leads, opportunities, and deals. So this information is essential to streamline workflows and increase the sales pipeline visibility.
Summary
So sales is a line of business. There should be no place for predictions and spontaneous ideas. Thus, only a clear structure of actions, control, and well-coordinated teamwork will allow you to organize a successful business. Convince yourself of this using modern specialized software.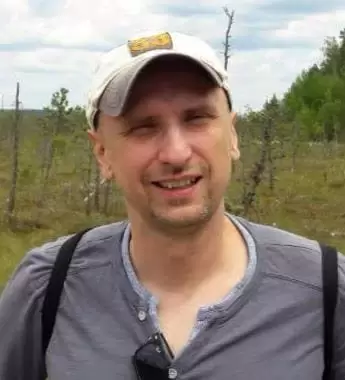 Petr is a serial tech entrepreneur and the CEO of Apro Software, a machine learning company. Whenever he's not blogging about technology for itechgyan.com or softwarebattle.com, Petr enjoys playing sports and going to the movies. He's also deeply interested in mediation, Buddhism and biohacking.