Gaming is serious business. You need the right gear to stay ahead of the competition. But with so many options out there, how do you know where to start?
This article will break it down for you. It covers the four essential pieces of gaming gear you need for the ultimate setup, starting with the most important: the chair. So sit back, relax, and get ready to upgrade your gaming experience.
#1 Gaming Chair as an Essential Piece of Gaming Gear 
A comfortable and supportive gaming chair is essential for long gaming sessions. You don't want to be distracted by aches and pains when you're in the middle of an intense game.
Types of Gaming Chairs
Racing-style chairs: These chairs are designed to look like the seats of race cars. They often have a bucket seat design, high backrests, and adjustable armrests.
Ergonomic chairs: These chairs are designed to provide maximum support and comfort for your back and neck. They often have adjustable lumbar support, headrests, and armrests.
Investing in a high-quality gaming chair is a worthwhile investment for any serious gamer. Not only will it improve your comfort and posture during long gaming sessions, but it can also enhance your overall gaming experience. 
Don't settle for a basic office chair when you can level up with a Razer Chair for Gaming or one of the other top gaming chairs on the market.
#2 Gaming Monitor
A good gaming monitor can make all the difference in terms of visual clarity, smoothness, and overall performance.
Features to Consider for When Choosing Essential Pieces of Gaming Gear 
Investing in a high-quality gaming monitor is a must for any serious gamer. Consider the screen size, resolution, refresh rate, and response time when choosing a monitor that fits your needs. With options like the Asus ROG Swift PG279QZ, Acer Predator X27, and Dell Alienware AW3418DW, you're sure to find a gaming monitor that enhances your overall gaming experience.
Consider the following factors to choose the best for you:
Screen Size
Consider the size of the monitor and the space available in your gaming area. A larger screen size can enhance your immersion in the game, but it may not be practical for everyone.
Resolution
The resolution of a monitor determines how sharp and detailed the images will appear. A higher resolution can result in a more immersive gaming experience.
Refresh Rate
The refresh rate tells how many times per second the monitor refreshes the image on the screen. A higher refresh rate can result in smoother visuals and reduced motion blur.
Response Time 
The response time is how quickly the monitor can change the color of the pixels on the screen. A lower response time can result in reduced ghosting and blurring.
#3 Gaming Keyboard and Mouse
Having a gaming keyboard and mouse can greatly enhance your gaming experience. With specialized features designed for gaming, these peripherals can give you a competitive edge and improve your overall gameplay.
Types of Gaming Keyboards and Mice
Keyboards and mices comes in different forms:
Mechanical vs. Membrane Keyboards
Mechanical keyboards use individual mechanical switches for each key, providing a tactile and responsive feel. Membrane keyboards use a rubber dome under each key, resulting in a softer and quieter typing experience.
Wired vs. Wireless Mice
Wired mice provide a stable and reliable connection, while wireless mice offer greater freedom of movement. Some wireless mice also have features like rechargeable batteries and customizable buttons.
#4 Gaming Headset as an Essential Piece of Gaming Gear 
A good gaming headset is essential for immersive gaming experiences, particularly for multiplayer games where communication is key. When choosing a gaming headset, it's essential to consider audio quality, microphone quality, and comfort.
Audio Quality
High-quality audio is crucial for a gaming headset. It allows you to hear every in-game sound, from footsteps to gunshots, accurately. Look for headsets with a frequency response range of at least 20Hz to 20kHz, and speakers that are 40mm or larger.
Microphone Quality
A high-quality microphone is crucial for communicating with teammates in multiplayer games. Look for headsets with a noise-canceling microphone that can filter out background noise, and a frequency response range of at least 50Hz to 10kHz.
Comfort
Comfort is crucial when it comes to a gaming headset, particularly if you'll be wearing it for extended periods. Look for headsets with soft, breathable ear cups and an adjustable headband to ensure a comfortable fit. Additionally, a lightweight headset is always a plus.
There are plenty of gaming headsets on the market, but some of the top recommendations include the SteelSeries Arctis Pro Wireless, HyperX Cloud II, and Razer Kraken Tournament Edition.
Conclusion on Essential Pieces of Gaming Gear 
In the end, it's all about the gaming peripherals. The right chair, monitor, keyboard, mouse, and headset can make or break your gaming experience. With our guide and recommendations, you can create a setup that will keep you comfortable and immersed for hours on end. So, get your gear in order and let the games begin.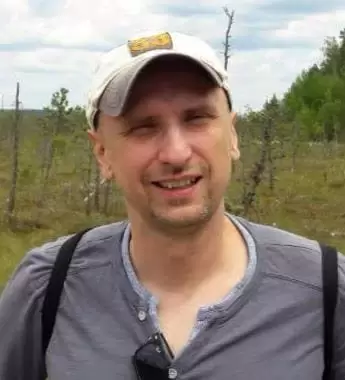 Petr is a serial tech entrepreneur and the CEO of Apro Software, a machine learning company. Whenever he's not blogging about technology for itechgyan.com or softwarebattle.com, Petr enjoys playing sports and going to the movies. He's also deeply interested in mediation, Buddhism and biohacking.