Exodus is a popular add-on for Kodi. It gives you access to unlimited free movies and TV shows on your Kodi.
You will learn how to install Exodus on your Kodi using different repositories in this comprehensive guide. Enjoy guys!
BTW…Kodi is a software media center (previously Xbox Media Center) that works on all major operating systems and supports numerous devices.
WARNING: Read before you install Exodus
Before you install this add-on, it's important to know these warnings.
Protect Your Privacy with a Vpn
When using Exodus or other similar add-ons for Kodi, it's important to change your IP address using a VPN. It's for your safety as various users have received copyright infringement notices for streaming videos using such add-ons.
Use Another Add-On As an Exodus Alternative
If you can avoid Exodus, then we recommend you do so and use an Exodus alternative.
The reason for this recommendation is simple. Exodus is maintained by the community as the original development team has given up development of this add-on. That means there is no official version now. Official Exodus Kodi disappeared years ago.
You will find various versions in different repositories, but you can't be sure about them being clean. Some of them might be infected and not safe to install.
The Latest Exodus Kodi Update Is NOT Safe
The latest Exodus Kodi update available on the MetalKettle repo is unsafe. The original account holder has already informed everyone through a tweet that his Github account has been compromised.
For that reason, we don't recommend installing this add-on. You never know what comes with it since its community maintained.
But if you insist on installing this add-on, you can opt for an older and safer version.
We have provided links to all 'safe' listed repos in this guide. You will also learn how to install Exodus on Kodi using these different safe repositories.
Consider Installing an Exodus Kodi Replacement
You can install an Exodus alternative to enjoy the latest movies and TV shows. Covenant is a popular alternative that offers similar functionality and library integration.
Exodus Might Be Banned Where You Live
Exodus is a third-party add-on for Kodi that provides access to pirated streams. Unfortunately, if you live in any of the following countries, using this add-on could trigger legal action against you and get you in trouble with authorities.
1. USA
2. UK
3. France
4. Australia
5. Germany
6. Canada
Despite these warnings, you may still want Exodus. In that case, you can follow this guide and install a safe version.
Features –Why Do People Still Want to Install Exodus?
Although you have read a few reasons above not to install Exodus Kodi, a lot of people still want to use this add-on. You may wonder why that is so. The reasons are below.
1. Offers scrapers sources
2. Provides excellent support
3. Queue feature allows you to manage your playlists efficiently
4. An excellent alternative for the discontinued add-on Genesis for Kodi
5. Supports Trakt, IMDb, Ororo TV, Real-Debrid, Alldebrid, PRNet, and Premiumize integration
To take full advantage of free movies and TV shows using Exodus, we recommend that you get a free account with Trakt and Real-Debrid.
How Do You Install Exodus on Kodi? Multiple Methods to Fetch the Add-On from Various Repositories.
If you are wondering how to install Exodus on Kodi Krypton, you're in luck. Despite the normal Fusion source being down, we have alternative repositories.
The following repositories are considered safe for downloading this tool.
1. Cyper's Locker repo
2. XvBMC repo (Exodus Kodi update)
3. Smash repo
4. Kodil repo
Install Exodus from any of these repos. They are all safe and they all work at the time of writing this tutorial.
Cyper's Locker Repo Method To Install Exodus Kodi
Follow the simple steps below to install Exodus on Kodi using Cyper's Loker repo.
1. Open Kodi
2. Go to System>File Manager
3. Select 'Add Source' in File Manager
4. Then select 'None' and type 'http://a47b.cyper-media/coldfirerepo'
5. Now click Done and write any name in the box below the media source
6. Click OK and go back to the Home screen
7. Now go to System>Add-Ons and select 'install from zip file'
8. Select the name you wrote earlier in step #5
9. Select repository.agent-x.x.x.zip from your screen and proceed with the installation
10. Go back to the System>Add-ons screen after installing agent47 repo from zip and select 'install from repository'
11. You should be able to see Locker's repo in the list now
12. Select it and locate the Exodus add-on
13. Proceed with the installation by clicking the Install button
14. Wait for the add-on enabled notification to complete the installation
That's it, guys. You can now enjoy free movies and TV shows on your Kodi device. You can find this newly installed add-on on your Home > Video > Add-ons screen.
XvBMC Repo Method
XvBMC is a relatively newer repo that offers a recent version of Exodus. To install the add-on from this repo, simply follow the 3-step tutorial below.
1. Open Kodi and go to the Home screen
2. Go to System>File Manager>Add Source
3. Select "None" for source and type the following web address: http://archive.org/download/repository.xvmbc
Follow step 5 through 14 from the first tutorial (Cyper's Locker Repo Method) to complete the Exodus installation.
Smash Repo Method
Now that you have learned how to install Exodus on Kodi from Cyper's Locker repo, it should be fairly easy to install it from any repo you want.
To install this add-on from Smash repo, which is another trusted source, follow the steps below.
1. Open Kodi and go to the Home screen
2. Go to System > File Manager > Add Source in your Kodi device
3. Select 'None' for source and type: http://mediarepos.net/kodistuff/
4. Now follow steps 5 through 14 from the Cyper Locker's method to install the add-on from Smash repo
That's it. Exodus is installed and ready to use on your Kodi device.
Kodil (Kodisrael) Repo Method
This method is also similar to the previous methods of installing Exodus Kodi. The only difference is the source URL that you provide to fetch the repo.
The URL for Kodil repo is "http://kdil.co/repo/".
The other steps are essentially the same. Simply use this URL as the repository source URL in the above Smash repo method.
Install Exodus Kodi On Fire Stick
Amazon Fire Stick plugs into your TVs HDMI port and enables you to stream content over WiFi. With Exodus Kodi on a Fire Stick, you can stream TV shows and movies.
Do you dream of Exodus Kodi on your Fire Stick? Luckily, we have a method to help you install Exodus Kodi on a Fire Stick. Follow the steps below.
1- Open your Fire Stick device and go to Settings from the main screen
2- Now open the Applications screen and go to Manage Installed Applications
3- Select Kodi from the next screen
4- Now open the Kodi settings and go to File Manager > Add Source
From here on, you can follow a method of your choice from above and add a source URL for your favorite repo.
If you are unsure what to do next, simply follow steps 5 through 14 from the first method (Cyper's Locker repo).
Exodus Kodi Not Working
After you have installed the add-on, you might face an 'Exodus Kodi Not Working' error. Luckily, you can fix this problem and enjoy your favorite streams on Kodi and Fire Stick.
You already know that this add-on is not officially maintained. There is no official support for the add-on. So you can expect to have some problems with it.
Here are some common problems and their solutions.
Only Old Videos Are Available
Sometimes, when you install Exodus, you can only see videos from the 1970s and earlier. It's a common error and you can easily resolve it.
Simply set the time and date on your Kodi device to fix this error. Since this device sets the date to 1970 as default, you will only be able to see videos from that era when you haven't fixed the date issue.
No Streams Available
Many users encounter this error as soon as they run Exodus on Kodi. It can be due to one of two reasons.
1. You live in a country where Exodus is banned (use a VPN to solve your problem)
2. You are looking for a stream that's simply not available on a public website
Remember, Exodus scrapes streams for you from publicly available sources. If it doesn't find a working stream for a movie or a TV show that you are trying to search, it will return 'no streams available.'
We hope you have installed Exodus Kodi using an option from above. It's a great add-on that gives you plenty of video content to stream on your Kodi device.
However, since the original development team has discontinued support for Exodus, we recommend you try a Kodi Exodus replacement with similar features. The direct replacement for Exodus is Covenant for Kodi.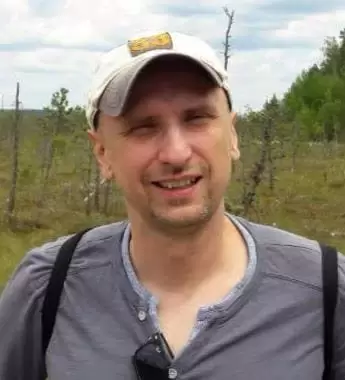 Petr is a serial tech entrepreneur and the CEO of Apro Software, a machine learning company. Whenever he's not blogging about technology for itechgyan.com or softwarebattle.com, Petr enjoys playing sports and going to the movies. He's also deeply interested about mediation, Buddhism and biohacking.