If you want to deliver top-notch customer service for your online business, you need a VoIP system.
Thus, choosing the right VoIP provider can make a difference in your internal and external communications.
So your employees will have an effective tool for collaboration.
In addition, your customers will benefit from a personalized and fast channel to connect with your company.
Do you want to change the way your business contacts clients and integrate a VoIP for call center?
Without delay keep reading to discover how to choose a reliable VoIP system and explore the best phone services in 2022.
What Is VoIP?
VoIP stands for Voice over Internet Protocol.
So, it's a system that allows users to make and receive phone calls over an internet connection.
With a VoIP service, you can schedule a video conference via phone call with a colleague who lives in another country.
In the same way, an international customer can ask questions about your products to your customer support agents.
Generally, today, most VoIP providers are cloud-based.
This means that you can make a phone call from a laptop or a mobile app.
On top of all, you can do it without the need to have a hard-wired or cordless telephone in the office.
All the call data is stored in the cloud and you can access it anytime from your portable device.
Do I Need a VoIP System for My Business?
Technology is changing businesses at an unprecedented speed.
Do you want to deliver an excellent service to your customers every time they make a purchase?
For that, you must follow the latest industry trends and rely on the best software available in the market.
Initially, VoIP systems were created in 1995 as a way to make international calls at a reasonable price.
Presently, these phone solutions are crucial for companies.
Especially for those who want to keep in touch with their clients and manage and meet their expectations.
Thus, whether you own a startup or a large enterprise, VoIP systems are a must for your business.
These are the benefits you can get when hiring a top VoIP provider:
International phone and video calls

Call monitoring and recording

Call routing

Customized voicemail message

Email and chat support

Extension dialing

Toll-free phone number

DND (Do not disturb) feature

ACD (Automatic call distributor system)

Auto attendant

Auto dialer
… and much more.
According to a study by BullsEye Telecom, companies save almost 75% on communication costs after installing a VoIP system.
On top of all, this phone service doesn't only improve and optimize your internal IT processes.
Also, it helps you to cut business expenses.
3 Easy Steps to Pick the Right VoIP System
Think About Your Business Needs
Now you know how a VoIP provider can upgrade your business communications protocols.
So it's time to choose a tool that adjusts to your requirements.
How many calls is my company receiving every day?
Do I want a service that only operates in my home country or a global provider?
How much money do I want to spend on it?
Basically, these are all questions you must ask yourself before picking a VoIP system for your company.
Besides, consider critical aspects like international calls flexibility, monthly or annual pricing plans and premium features.
Check the VoIP Features
These are the basic features you should look for when purchasing a VoIP service:
Automation —

with automation you'll be able to handle customer issues on autopilot. Also you'll be available to answer their queries 24/7.

Advanced call management —

the

best VoIP phone services

offer advanced call features. These are call transfer and forwarding, call monitoring and hot desking, among others.

Third-party integration —

essential if you want to sync information between two or more tools. For instance, collect and transfer data from Zendesk or Typeform.

Multidevice availability —

pick a VoIP system with a unified communications interface

on multiple platforms. Connect your VoIP number and manage your calls from your desktop and smartphone app.

Call analytics —

analyze call data. Also, get insights on call metrics, customer behavior and customer service agents' performance.
Look After Your Business Security
A security breach can damage your business's ongoing activity and reputation.
As a result, 60% of small companies close their doors within 6 months of being hacked.
Sounds crazy, right?
Thus, to avoid this situation, you must minimize the risk of personal data breaches happening.
All in all, there are many ways your data can be compromised.
For instance, ransomware, malware or phishing are just some of the most common cyber attacks that can affect your company.
Therefore when choosing a VoIP provider, make sure it ticks the following boxes regarding security and user privacy:
VoIP encryption. TLS and SRTP call encryption

99.99% uptime

GDPR, HIPAA, PCI compliant and/or other security certifications

Session Border Controllers (SBCs)

Firewalls and backups
In addition, there are security practices you may want to implement to safeguard your system.
Protect your VoIP phones with strong passwords.
Also, set up a VPN for remote employees and perform reviews for unusual call activity.
The Best VoIP Systems Compared
Do you want to know which are the best VoIP providers in 2022?
Check the table below and pick the service that better suits your business needs and requirements accordingly.
VoIP service
Best for
Key features
Pricing

Nextiva

Beginners

– Very easy to use

– 24/7 customer support by phone, chat and email

– Advanced IVR with Conversational AI

Starting at $18.95 user/month (billed annually)

Ringblaze

Businesses of any size

– Real-time customer interaction

– Fast deployment. You can get your first call in 15 minutes after setting up Ringblaze

– Click-to-call widget

Starting at $15 user/month (billed annually)

8X8

Businesses looking for a cheap and high-performing VoIP system

– No hardware required

– End-to-End Encryption

Starting at $15 user/month (billed annually or monthly)

RingCentral

Medium and large businesses

– Unlimited calls to the US and Canada (even with the basic plan)

– Great integrations with software like Slack or Salesforce

Starting at $19.99 user/month (billed annually)

Grasshopper

Startups, entrepreneurs and small businesses

– All-in-1 Dashboard

– Flat price. The monthly rate doesn't depend on the number of users

– Intuitive and easy-to-use mobile app

Starting at $26/month (billed annually)

Vonage

Businesses that need VoIP customization

– 50+ business features

– Affordable international call rates

Starting at $19.99 user/month (billed annually)

Intermedia Unite

SMBs and enterprise customers

– Cloud Concierge™ Onboarding: data migration service

– SecuriSync™ File Security: file sync & share, real-time backup and antivirus

Starting at $27.99 user/month
Final Thoughts
VoIP technology has changed the way businesses communicate with their employees and customers.
Also, these phone services allow companies to make and receive calls from a device connected to the Internet.
In addition, VoIP systems are a cost-effective solution for small and large businesses to handle client requests.
Some of the best VoIP providers in 2022 include Nextiva, Grasshopper and Ringblaze.
Before doing a purchase, consider the following:
Your business requirements

The VoIP general features

The VoIP security protocols
After that, you'll be in a good position to pick the perfect VoIP system for your company.
About the author 
Dennis Vu is the CEO and Co-founder of Ringblaze, a virtual business phone system company that helps teams to better serve their customers, anywhere.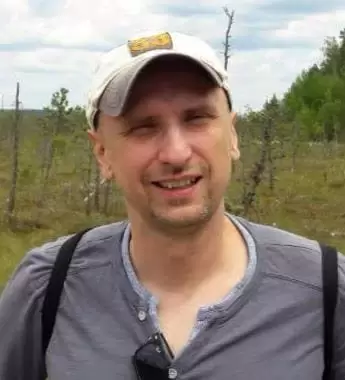 Petr is a serial tech entrepreneur and the CEO of Apro Software, a machine learning company. Whenever he's not blogging about technology for itechgyan.com or softwarebattle.com, Petr enjoys playing sports and going to the movies. He's also deeply interested in mediation, Buddhism and biohacking.