Is the PDF filler the best tool for editing PDF files? What features does a pdf filler offer? And how effectively it functions when it comes to editing Word documents, PDFs, and other upcoming brands in terms of security and privacy. 
PDFfiller protects your personal information and all of your data. It can quickly generate, modify, and manage PDF files and forms, saving you time and money while giving you the answers to any issue you run into while working with PDF documents.
Document Creator
You can use a document creator PDF Filler to generate new documents, update PDFs and Word documents, and create forms for both corporate and personal usage. Thus, many students utilized this to complete their assignments and reports using Microsoft Word. 
Also, by producing a Word document and modifying PDF files online, you may reduce paper use and save money. It uses various free legal services, including Android and iOS apps, to generate, fill out, modify, and deliver signed papers while moving.
Imported Document
It can import or process the required PDF files from Dropbox, Google Drive, Box, and One Drive. It expedites and reduces costs associated with importing essential documents. You easily and quickly import the delivery of your paper.
Freelancing Work
Corporations and independent contractors use this to assist fill out an average of 10,000 forms online each day. Reusable fillable templates and other formats decrease mistakes. You may rapidly create, modify, and manage work files while working for the client and download, store, and share them.
Fillable PDF Forms
One can create PDF forms with a program called PDF Filler. You can use these forms for various tasks, including research, computations, the description of products, gathering staff data for businesses, and many more.
Enhance Productivity
It is a crucial online management cloud platform that gathers data that is accessible whether a user is at work or creates pertinent data. 
The removal of some Paid actions like document scanning, printing, and signing is possible with this program. 
On top of that, these advantages significantly assist businesses in reducing the amount of time spent on activities and expenditures.
Sharing Documents
One of the best platforms for signing and distributing documents is pdf filler tool, which provides various fax services without requiring credit card information or additional fees.
Easy to Use
The user may use the significant advanced feature needed by PDF fillers to build a new excel file or import already created documents. 
In addition, the document delivery might include images, checkmarks, logos, text, highlight and blackout, sticky notes, add and delete pages, and much more. These simple papers can be easily downloaded, printed, or distributed through SMS or USPS.
This tool for combining files, wiping, or sharing documents allows a lot to be done with only one click. The information is gathered in a single file, and editable forms may be created and filled out automatically. After that, each can have a thousand duplicates created.
Conclusion
Do you want to be free from spending time and money using various programs to create, manage, and edit PDF documents? Thus, the goal of PDF Filler is to offer you a solution.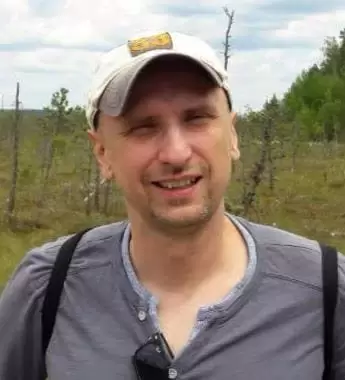 Petr is a serial tech entrepreneur and the CEO of Apro Software, a machine learning company. Whenever he's not blogging about technology for itechgyan.com or softwarebattle.com, Petr enjoys playing sports and going to the movies. He's also deeply interested in mediation, Buddhism and biohacking.