Using the best proxies for botting is a mandatory parameter for working with them.
You have to choose the right proxies based on various data.
It is very important to choose the right type of proxy for a successful result.
However, you must first purchase a sneaker bot.
Everyone who starts their journey through sneaker bots asks themselves the first and most important question.
What does the term sneaker bot mean?
Unless, of course, you have already completed such a journey, then we are not on the same path.
Here we will try to explain how it works and how it can be used.
To begin with, we will share basic knowledge, then we can talk about botting, copying and much more. 
A sneaker bot is a software that is created to help users make purchases online. Namely, buying sneakers.
The bot optimizes and makes any purchases of shoes or clothes in a short time.
A person will not be able to process an order so quickly, while a bot will be able to do not only this, but also:
high speed copying 

more effective online shopping

the opportunity to achieve greater success

customer service here and now

contactless and ultra secure shopping

can make orders in any corner of the world

help to order sneakers in bulk for those who want to than resell them
Principles of Working Process 
There are many pros and cons of buying and running a sneaker bot.
These parties have all the processes on the Internet. So in this matter, the pros win the cons. You make your life easier and better by using sneaker bots.  
First, you automate all the processes associated with the purchase and processing of orders, which significantly reduces the time spent.
Also, you can make purchases of several sneakers at once, and from the same site.
You won't have any other choice if you want to optimize your sneaker resale performance.
The bot significantly reduces the energy and force that you will spend on the purchase of goods.
If you hear someone say that you can cope without him, feel free to tell him that he is wrong.
Since using the bot you will have time to do many times more than one person.
To understand the inner side of the bot, you need to understand first of all how online stores work.
Before putting the site up and running, they test their potential with automated bots.
The bot penetrates into the bowels of your site and copies everything you want and everything you need.
It's like a secret world that is now available to you. At the same time, they use high processing speed. With their help, you will finish the work 3 times faster than an ordinary person. 
Another profitable plus of all this is multitasking.
Using a proxy server with a large number of different IP addresses you can visit different sites at the same time and buy several sneakers at once. It's a terrific opportunity. 
You have access to the services of proxy providers that can provide you with addresses and increase the speed of copying information.
In addition, you do not need to worry about speed.
You can summarize by collecting the work of bots in 3 levels: automatic filling of information on payments, captCHA solution and delivery of sneakers to your direct address.
You can only enjoy the acquisition and free time.
Is There Any Criminal Side in a Sneaker Bot?
Well, let's think about it.
When you buy sneakers from websites, you don't steal, do you?
So bots work almost the same way. They don't scam websites with sales, retailers or you.
They don't even use magic to buy sneakers at discounted prices.
The only thing they can do is take advantage of opportunities that people can't use manually. And this, as we know, is not something illegal. 
So what are they doing criminally?
Except that they help you cope with the situation faster and easier than you would do it yourself.
And they do it as safely as possible. Yes, there is a rule that you can not make purchases of many pairs of sneakers at once.
But after all, using a proxy server, the bot absolutely legally uses various IP addresses to make these purchases for you.
Think about it, because proxy providers are not criminals, but rather wizards who help your business.
Proxy servers have always been used for retail and shopping, so do not get angry.
Moreover, according to the store's policy, we do not violate the rules, because one sneaker is one IP address. Everything is easy and simple!
Difficult Choice of Choosing the Right Item for You!
So now you know a little more than you knew before.
Nice feeling, isn't it? We've figured out the basics of sneaker bots, but the question remains.
How to choose the right one for yourself to get the best result?
To choose the right one, you need to look through their many, to study what positive and negative aspects each of them has.
Therefore, the first thing you need to do is to find a list of sneaker bots already available on the Internet.
And then, decide what's right for you. 
Finally, we want to help you with choosing bots and proxy providers for them.
Sneaker bots need certain tools, the right approach, and the right websites.
Given that there are only 3 types of proxies: datacentre, private and ISP, the range of choices is reduced.
All of them have their own advantages, you can read about it in our other articles.
Working with proxies implies their collaboration, so we advise you to use several types of proxies at once, if possible.
Because if one of the proxies you use is blocked, you are still left with several ones that will save your situation.
Also, a nice bonus is that you can use these proxy servers for other operations on the Internet.
Save your time, resources, money and increase opportunities together with proxies for botting sneakers.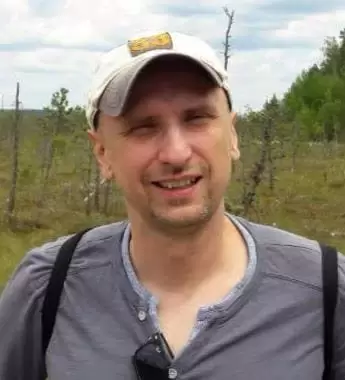 Petr is a serial tech entrepreneur and the CEO of Apro Software, a machine learning company. Whenever he's not blogging about technology for itechgyan.com or softwarebattle.com, Petr enjoys playing sports and going to the movies. He's also deeply interested in mediation, Buddhism and biohacking.