Looking for ways to synchronize the efforts of your team across all of your tools? Slack's App Directory offers a robust array of integrations to ensure that critical updates and actions of your team are tied into your Slack experience.
By selecting the right tools for your organization and integrating them into Slack, you'll save time on check-ins, smash deadlines, and earn some credit from your team along the way (you'll see what I mean in a minute with this one).
Nifty
As a multi-Gartner-award-winning project management experience, Nifty serves as a single tool for your engineering, product, and marketing efforts. Nifty keeps your team's tasks and timelines easily accessible and on track.
How It Works
Nifty's integration bounces key conversations on a project level back to Slack while closing the gap of communication and action from the Slack side to Nifty.
Nifty's Slack app allows you to:
Bring Nifty Project Discussions into a select Slack Channel 

Create Milestones in Nifty from Slack

Create Task Lists in Nifty from Slack

Create Tasks in Nifty from Slack
Loom
If a picture is worth a thousand words, a Loom video is priceless. Loom is a fantastic way to share video feedback with your screen to make sure your entire point is made and even annotated. Include your face in your video to add a personal touch to your feedback.
How It Works
Loom's Slack app cuts out the need to manage the video link by allowing you to place the video directly in a Slack channel.
Loom's Slack app allows you to:
@mention or #channel directly from your video page to send the individual your Loom video

Watch your Loom video right within Slack

Use a @ or # in a Comment or Reply from the Loom video page to send a timestamp specific message to your teammates
CloudApp
The ideal visual tool to pair with Loom, CloudApp makes taking screenshots, videos, and even gifs a breeze. By generating your content into a lightweight link and allowing for on-screen markup, CloudApp is a must-have collaboration tool in your Slack toolbelt.
How It Works
Quickly and easily share a CloudApp link to a Slack channel from within the CloudApp interface.
Zoom
The undisputed leader in video collaboration, Zoom gets everyone on a face-to-face call with the greatest of ease, making remote collaboration a little more personal.
How It Works
Integrating Zoom with Slack consolidates your communication into one space. Zoom can be integrated individually by any member in your Slack workspace with a Zoom account or deployed to the whole organization centrally by the Zoom account admin with a few simple steps.
Zoom's Slack app allows you to: 
View information about a user's identity

Add the ability for people to direct message or mention @zoom

Add shortcuts and/or slash commands that people can use, granted by 1 team member

View the name, email domain, and icon for workspaces a user is connected to

View people in a workspace

View email addresses of people in a workspace

Send messages as Zoom

Show previews of URLs in messages

View URLs from zoom.com.cn, zoom.com
Disco
One of Slack's most popular apps, Disco is a fun yet valuable way to promote culture and unity within your organization. Disco puts culture at the forefront by allowing for real-time team member recognition of a job well done.
How It Works 
Disco gamifies work by allowing team members to distribute points while generating metrics on value usage.
The Disco Slack app allows you to:
Recognize people in real-time when they live your values

Uncover trends and metrics on values usage

Broadcast values and team stats on TVs or monitors

Amplify what matters by making your values work for you.
Intercom
Intercom is the glue between your product and your users as it manages email campaigns, support chat, help articles, and more. Integrating Intercom into your Slack channel will bring your teams closer to your leads on a daily basis.
How It Works
Intercom's Slack app makes it easy to interact with leads and create conversions from Slack.
With Intercom's Slack app you can: 
Interact with a lead who opens a conversation

Capture lead data as you qualify

Customize notifications to prioritize high-quality leads
Bitbucket
Bitbucket is Atlassian's code repository that unifies your codebase while granting access to specific segments for specific developers. Bringing your Bitbucket Cloud experience into Slack brings context about your repositories into your communication space.
How It Works
The Bitbucket Cloud app has smart notifications that are outlined by your usage patterns in Bitbucket to inform your team of relevant actions.
The Bitbucket Cloud Slack app allows you to:
Create a pull request from a newly pushed branch

Re-run a failed pipelines build

Reply to a pull request comment 

Send a friendly "nudge" to a teammate about an overdue pull request

Add any Slack message as a comment to a pull request
Visit Bitbucket Cloud's Slack app
Hubspot
Hubspot is a premier force in the CRM world, and nothing makes a salesperson's job easier than broadening their access to their contacts, which is why the Hubspot Slack app is a must-have.
How It Works
Hubspot's Slack app is extremely immersive and allows for Tickets and Tasks to be made in Hubspot from Slack as well as gives the user access to Hubspot information from Slack.
Hubspot's Slack app allows you to:
Add a Task

Add a Ticket

Search Contact

Search Company

Search Deal

Search Deals Assigned to You

SearchTask

Search Ticket

Search Playbook

Access Knowledge Base Article

Set Availability Status for Live Cha

Provide HubSpot with Feedback about the Integration
Slack seamlessly integrates with HubSpot conversations:
Get notified in a designated Slack channel about incoming chats from your website

See conversation status within the chat notification

Respond to those incoming chats within Slack – or, click "Reply in Inbox" and get taken to the chat in HubSpot (either way, the whole conversation will be logged in real-time in your inbox)
InVision
InVision brings designs to life in its world-class prototyping experience. Bringing your prototypes into channels will enhance collaboration and facilitate feedback to put extra speed into your design sprints.
How It Works
InVision project updates like comments, screen changes, and project statuses, automatically sync with Slack.
The app app allows you to:
Push prototype activity such as status changes or new comments to a Slack Channel

Share individual screens in a Channel

Push screen status changes, the addition of new collaborators, the viewing of share links, and more to your cChannel

Launch Craft Freehand from Sketch or PS using your initial, live design files to validate and get feedback on your ideas
Google Calendar / Team Events
Organizing your team's calendar can be quite the feat, but ensuring everyone on your team is up to date on weekly meetings and deadlines can be greatly facilitated by using the Google Calendar for Team Events Slack app. Users can also connect a personal Google Calendar through the Google Calendar Slack app.
How It Works
Sync your Google Calendars to automate updates and actions within a Slack channel.
With the Google Calendar and Team Events you can:
Create an event right from Slack using the shortcuts button.

Automatically sync your calendar to your Slack status to let your team know when you are in a meeting.

See a holistic view of your daily schedule from Slack.

Get notified when an event is starting soon, and join a Hangout, Zoom, Webex, or Microsoft Teams meeting directly from the calendar reminder in Slack.

Respond directly to event invitations.

Get updated when an event's details change and change your response as needed.

Post reminders before an event starts

Post summaries of the current day's and week's events

Publish updates when an event is changed
View Google Calendar's Slack app
See Google Calendar for Team Events Slack app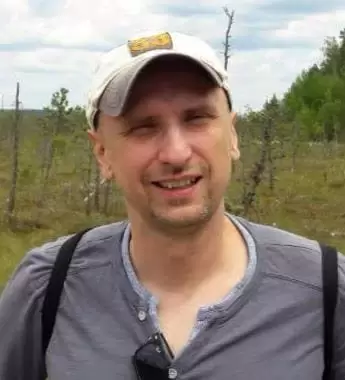 Petr is a serial tech entrepreneur and the CEO of Apro Software, a machine learning company. Whenever he's not blogging about technology for itechgyan.com or softwarebattle.com, Petr enjoys playing sports and going to the movies. He's also deeply interested in mediation, Buddhism and biohacking.