One of the common issues mobile phone users face is about the storage space. What to do when your internal phone storage gets full. This is an important issue for many people. However, you don't have to worry much because there are numerous options to manage your storage. 
The best and the most simple and effective solution is to use a MicroSD card for your storage needs. Although using a Micro SD card may sound a little tacky for many people, it is still one of the best ways.
However, there are numerous things you have to consider, like how to use a Micro SD card on your android phone. Therefore, in this article, we will explain everything you need to know about using a MicroSD card on android – We took expert help on the technical from David Green, Senior Engineer at Platinum Data Recovery.  
How to Insert a MicroSD Card?
Before explaining how you can insert a MicroSD card, you need to understand that not all phones come with an option of SD card support. Those mobiles have only space or slots for SIM cards. Besides, although the MicroSD card comes with a ton of space, they are very tiny. Therefore, handle them with care and try not to drop or lose them. 
Different phones have different options for MicroSD cards; however, most high-end smartphones take SD cards through SIM trays. Try to open the MicroSD card tray or SIM card tray through a small pin or SIM tray opener. Make sure that you never insert the ejector tool into the microphone hole that is present on the top of your device. 
When the tray pops out, pull it out completely and carefully place the MicroSD card in the tray's large opening, whereas the SIM card opening is lower than the smaller one. Then reinstate the tray into the device. 
How to Use MicroSD card on Android
When it comes to using a MicroSD card on your smartphone, there are two common ways to do so. Firstly, you can use a MicroSD card as portable storage. So that you can remove it from your phone later and plug it into a computer to transfer all the data like photos, videos, files, etc., there.
Keep in mind that even after removing the MicroSD card, your smartphone will function correctly. Portable storage is also like external storage for smartphones, which you can replace anytime the storage is full. 
Another option is to use it as internal storage, which is offered in some phones. In this case, your android phone will adopt a MicroSD card as a part of the internal storage pool. Therefore, in this case, android can install all the apps in your MicroSD card and save data in it.
Moreover, due to its label as internal storage, now it can store any type of app. However, when you use a MicroSD card as internal storage, other devices like PCs cannot be read. Besides, your phone won't work if you remove the MicroSD card. This is a useful method for those phones that don't have much internal space. 
Now let's look at how you can use your MicroSD card as portable storage and internal storage to ensure longevity and not run into problems leading you to reach out to micro sd data recovery company.
Using a MicroSD Card as a Portable Storage:
If you want to use your MicroSD card as a portable storage option, it is quite simple and easy to use. To use an SD card as portable storage, follow this step:
The first thing you have to do is insert a MicroSD card on your android phone we have mentioned above. Once it is successfully inserted, a notification will appear stating that a USB drive is detected. After reading, it clicks on the Set Up button from the notification bar.

Two options will appear on your screen, stating whether to use the card as a portable option or internal storage. Click on the Use as Portable Storage option. 

Another notification will appear on your screen. In case you want to know more about the file you have on the MicroSD card, click on the Explore button. 

Then go to Setting and tap on Storage & USB option. And in the final step, click on the name of the SD card. 

Once you are done, you will be taken to the Android's file manager, allowing you to move files between your phone and SD card.

In case you have an older Android phone that doesn't have a file manager, use third-party apps to juggle your files. 
Using the MicroSD Card as Internal Storage:
You can also use a MicroSD card as internal storage when your phone has a small space. For using an SD card as internal storage, make sure that you are using a speedy SD card. There are different categories in SD cards; thus, not all of them are equal.
Therefore, if you choose a cheap card with a slower speed, it can slow down your phone and apps. So, it is always better to but a good quality SD card in advance if you want to use it for internal storage purposes. A poor quality card can affect the speed and performance of your android phone. 
Keep in mind that when you use an SD card as internal storage, all the previous content on your card will be erased. Below are the steps to use the MicroSD card as internal storage:
Insert your SD card and click on the Setup option

You will be given two options to choose the internal storage option. 

Finally, you will be allowed to move apps, photos, and videos to your SD card. 
FAQs
Can the SD card go bad?
Yes, sometimes, an SD card can go bad. You have to understand that your SD card comes with a limited time to read from and write to before it starts to show errors. 
Which MicroSD card should I buy?
There are numerous options available in the market. However, which one you have to buy depends on your needs and requirements. Buy the one that perfectly matches your requirements. 
Final Words 
MicroSD cards are excellent storage options. There is no science behind using them; all you have to decide is whether you want to use them for external or internal storage.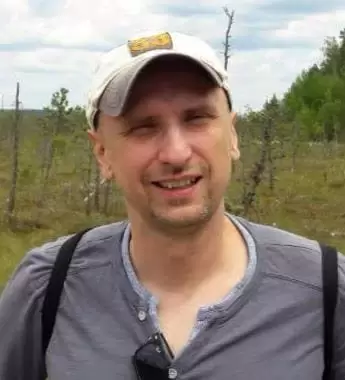 Petr is a serial tech entrepreneur and the CEO of Apro Software, a machine learning company. Whenever he's not blogging about technology for itechgyan.com or softwarebattle.com, Petr enjoys playing sports and going to the movies. He's also deeply interested in mediation, Buddhism and biohacking.