Learn how to download Geometry Dash for PC!
Geometry Dash is an action-packed platformer. This fast-paced game tests your response and skill at the same time.
You can play Geometry Dash online or enjoy the game on your mobile phone.
You can also download Geometry Dash for PC and play it on your laptop. This guide explains how to download the full game for your PC using various simple methods.
Geometry Dash 2.2 Features
Geometry Dash 2.2 uses a simple tapping and clicking system to allow the player to control various vehicles. The basic vehicle is a cube but you can unlock and buy other vehicles once you have collected enough coins. Obstacles are cute geometrical shapes such as cubes, rectangles, and triangles.
The objective of the game is to reach the end of each level without crashing into an obstacle. You can jump or roll over the obstacles. In the full version Geometry Dash 2.2, you have all levels unlocked by default.
Before you download Geometry Dash 2.2, let's have a look at some of the best features of this game.
1- Many levels to enjoy
2- Lots of items to unlock
3- Play hundreds of user-generated levels
4- Create your own levels and share with your friends
5- The game comes with a simple level editor
6- Practice mode for new players to sharpen their skills
7- Amazing soundtracks
8- Tons of new levels added in the latest update
This game is a high-octane side-scrolling game that requires good timing and skill to beat the levels. You can play this insanely addictive game on PC, Android phone, iPhone, and Windows phone. However, we will only discuss how to play Geometry Dash on PC in this guide.
Play Geometry Dash Online on PC
This game has a million downloads on iTunes and Google Play store. However, if you don't have a mobile phone, you can still enjoy this beautiful game on your computer. It's available for PC via Steam client.
Playing this game on a PC is more fun compared to playing it on a smaller screen (mobile device). You can also attach a dedicated controller to your PC to improve the controls. Similarly, you can easily see even the smallest obstacles and avoid them. That means you can score big when playing it on a computer.
Once you have installed this game on your PC, you will enjoy highly challenging and intense gameplay in this extremely addictive game.
Below, you will explore two simple methods to enjoy your favorite platformer action game on PC.
Method 1: Play Geometry Dash on PC With Steam Client
To play it on PC, simply install Steam on your PC. Once installed, you can purchase the game on the Steam store.
Minimum System Requirements for Geometry Dash Online With Steam
Your system needs to meet these minimum hardware/software requirements to run Geometry Dash for PC.
Operating System: Windows XP
Processor: 2.0+ GHz
Memory: 512 MB RAM
Graphics: OpenGL 2.0 support
Hard Drive: 100 MB available space
What Is Steam?
Steam is a gaming service that brings many popular titles to PC owners. Once you have installed Steam client, you can purchase your favorite games from Steam Store and play them on your computer.
Alternatively, you can install a game from a CD and activate it in Steam to enjoy its community features.
Geometry Dash Online is available on Steam.
If you are not sure how to install the Geometry Dash 2.2 using the Steam client, then follow the simple steps below.
1- Visit the official Steam website
2- Download the Steam client from the official website
3- Find the file you just downloaded to your PC
4- Right-click on the file and unzip it
5- Go to the unzipped folder and find a file with .exe as its extension
6- Double-click this file to begin the installation process
7- Once the installation is complete, run Steam
8- Now you need to create a Steam account before you can start playing Geometry Dash on your PC
9- Sign in with your newly created Steam account
10- Search for Geometry Dash in Steam
11- After you find the game, go ahead and download it
12- Once downloaded, you can start playing it on your PC
Steam can be installed on Windows, Mac, and Linux. That means you can play Geometry Dash and other popular games no matter which OS you are using on your computer.
Geometry Dash for PC costs $3.99 on Steam. But you can also play it free on your PC by using Geometry Dash apk. Alternatively, you can install the full game from Play store for $1.99 and enjoy it on your PC.
You will learn it all in the second method explained below.
Method 2: Play on PC Using Geometry Dash .apk
If you don't want to spend $3.99 on Steam to play this game, you have two other options.
1- Download the game from Play Store for $1.99 and play it on your PC
2- Download Geometry Dash .APK and play it on your PC free of cost
To use any of the above-mentioned options to enjoy your favorite game on a bigger screen, follow the simple instructions below.
NOTE: Before you proceed, it's important to know that you will run Geometry Dash for PC using Bluestacks Android emulator with this method. An Android emulator allows you to run Android apps on your PC running Windows or iOS.
Now follow the steps below and start playing this highly-addictive game.
1- Go to Bluestacks official website
2- Download Bluestacks emulator for your operating system
3- Install the emulator by following on-screen instructions
4- Once installed, simply run the emulator and open Google Play Store
5- In Play Store, search for 'Geometry Dash'
6- Install the game – it costs $1.99 on Play store
7- Alternatively, download Geometry Dash APK from this link – you pay nothing
8- You can also download this game using torrent but I don't recommend it since anyone can upload a virus on a torrent site and disguise it as Geometry Dash
9- Once you have obtained the apk file, load it in Bluestacks by simply double-clicking the APK file
10- You can now play Geometry Dash online on your PC.
How to Beat Your Friends at Geometry Dash Online?
Geometry Dash for PC is a lot of fun since you use keyboard/controller instead of touch controls. The game becomes incredibly easier to play. It also means you can beat your friends and show your high score to everyone. Below, find some additional tips and become a pro at beating everyone else in this fast-paced game.
1- Don't go after the 'secret' coins when you're struggling to clear a level using the standard path
2- Turn off the music to increase your concentration and focus
3- Practice a lot using the 'practice mode' to master your skills before you try to beat a difficult level
4- Take a break and try again so that you can approach Geometry Dash 2.2 with a fresh mind.
Choosing the Best Controls for Geometry Dash on PC
One of the biggest advantages of playing this game on PC is that you get a choice to select your favorite controller. You can set your mouse as your preferred controller or opt to use your keyboard arrow keys to play the game.
For a majority of players, a mouse works the best. You will need to left-click on the mouse to jump. Alternatively, you can use the keyboard and set 'space' key or 'up' arrow key to jump.
If you are on a laptop, mouse button could be a very good option. For desktop users, 'space' key on keyboard works like a charm.
You should be able to enjoy your favorite action-packed platformer on the bigger PC screen. Geometry Dash 2.2 is a lot of fun so be sure to share your high score with your friends.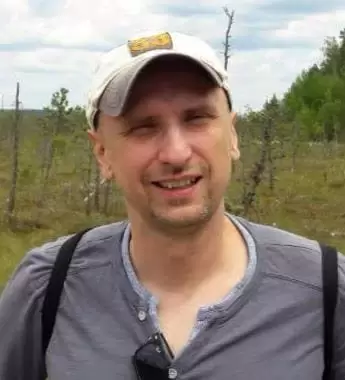 Petr is a serial tech entrepreneur and the CEO of Apro Software, a machine learning company. Whenever he's not blogging about technology for itechgyan.com or softwarebattle.com, Petr enjoys playing sports and going to the movies. He's also deeply interested about mediation, Buddhism and biohacking.