You can utilize various equipment pieces when you hire online merchant services to help you process credit cards.
An online merchant services team can provide you the necessary equipment to help you process various in-person transactions.
One can qualify for different point-of-sale or POS solutions depending on your MCC code and whatever plan for service you utilize.
You can hire everything from a full-size POS system to a smaller mobile card reader for on-the-go transactions.
But even the best credit card processing teams will ask for substantial amounts of money to process whatever you're utilizing.
You might be responsible for some costs surrounding your processing equipment.
There could also be some limit over what you can do with your system when you get it ready for your use.
Always talk with whatever online merchant services you hire to see what it would cost for you to utilize certain services.
You can also review the specific equipment these teams offer to see if what they offer is suitable for your plans.
Online Merchant Services: POS Systems
You can acquire a full-scale POS system from an online merchant services provider.
A POS setup can include everything from a computing unit and touchscreen monitor to a card reader, a customer-facing interface display, scanning device, and anything else of value.
Some designs let you customize the interface, while others give you full access to the source code for when you need to make some technical changes to your setup.
A POS system costs more on average due to all the technical things necessary for work.
You could spend $1,000 or more for each system you hire.
The item is the most expensive thing you can hire from a company, but it is necessary if you have a busy physical storefront.
Card Terminals
Every physical store needs card terminals. You can use your terminal to read your chip and stripe-based cards.
You'll keep the charges for processing cards down if you can physically read them, as it can cost extra to enter in a card.
A card terminal can cost from $200 to $500 on average.
The terminal can come with a digital touchscreen or a physical keypad for entering data.
It could also feature a printer that produces receipts for your customers.
Some high-end card terminals also support NFC payments and other contact-free transactions.
You can also program the content in your terminal to create a display that's easy for you and your customers to use.
The terms here will vary surrounding whatever system you utilize when collecting data and anything your customers might send to you.
Mobile Readers
You can also order mobile card readers if you want to collect payments while on the go.
Mobile readers work well for curbside services or remote locations.
You can even collect payment data while offline and then upload all your transactions to a network when you get a signal again.
A mobile reader can read chip and stripe cards, plus some models can read NFC cards.
You can use a reader on a smartphone or tablet, but you'll also require the appropriate installed app for whatever setup you use.
An average mobile reader will cost less than $100.
The value is good enough for those looking for something simple and easy to load.
Can You Get a Discount with Online Merchant Services?
An online merchant services team might provide a discount on equipment based on your MCC code and the transaction types you wish to manage.
Your MCC code may also be a factor, as you could qualify for a new deal based on whatever systems you wish to utilize.
Volume discounts may also be available if you need multiple units for one or multiple locations.
But the discounts can be subject to long-term contracts in some cases.
These include deals where you'll have to use a service for a few years before leaving and going somewhere else.
You could also lease the equipment from a team.
Here you can get a significant discount but you'd have to return the equipment after you finish using the service.
You might also experience limits over what you can and cannot do with your setup, keeping you from having full control over what you want to manage.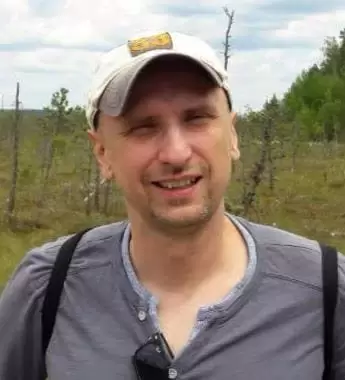 Petr is a serial tech entrepreneur and the CEO of Apro Software, a machine learning company. Whenever he's not blogging about technology for itechgyan.com or softwarebattle.com, Petr enjoys playing sports and going to the movies. He's also deeply interested in mediation, Buddhism and biohacking.