The evaluation of smartphones makes life easier in many ways for their users.
Now you don't have to answer by email, because there are messengers.
Almost everything can now be done through special applications.
You can use phones not only for calls or sending SMS messages.
Nowadays, a huge range of programs has been created for smartphones.
Games, organizers, media players, programs, books.
Office programs that allow us to work with documents and other applications that expand the functionality of the gadget are easily installed on smartphones.
At the same time, the programs run in parallel, and their launch lasts no more than a few seconds.
Below are examples of what you can do through the phone app in absolutely any place (even if you need to work with a big amount of data). 
Google and Smartphones
Undoubtedly, our lives will not be the same after the disappearance of Google.
This word has already become a household name and means to find something on the Internet.
In addition to the largest search engine, it still has a bunch of different useful things: mail, cloud storage with a large amount of memory, a variety of editors.
Undoubtedly, Google is not the only one that has occupied this niche and it has good competitors.
The very fact that you can edit your work, send emails, and change work tables on the way over a cup of coffee in your favorite place outside of the home or office.
Instagram and Tik-Tok with Smartphones
At the moment these social networks of entertainment content are known all over the world.
Over the years, from just posting photos online, it has grown into a large-scale business.
For example, a blogger is now an entire profession, where you need to work day and night.
And this his role is just the type of management. Direct administrator, copywriter, story maker, content manager.
The work of bloggers doesn't exist without these professionals.
And thanks to these social networks, the world has learned who SMM (Social Media Marketing) specialists and target marketers are.
All this means that now on these platforms you can study any course on the specialty you are interested in and start working remotely.
And not with the help of a computer.
On your smartphone, you can do almost everything, to begin with, responses in your accounts or editing small videos and setting up ads. 
Photo and Design
Let's take a closer look at these two categories.
Now, these are full-fledged professions that require a lot of attention, strength, talent, and equipment that will help you implement your plans.
Just think: photographers used to carry a bunch of tripods and various cameras to work for a few hours.
Now mobile photography has become not only a trend but also a kind of lifesaver.
It's convenient and comfortable because all you need is a phone with a good camera resolution.
And there are a lot of them now! How many photo editing apps are there?
It is impossible to count them. Beginning with the fact that even on Instagram you can process photos. 
The processed photo can be taken as a background, for example, and with a combination of a couple of fonts in the right direction, there comes a poster.
Or a bunch of other things.
There are applications for drawing, collaging, creating layouts and presets.
And, for example, if you have an iPhone, you can immediately try it online with the help of iPhone-free mockups.
Music and Smartphones
You can use your phone to listen to your favorite music.
There is a variety of platforms where you can find kinds of songs which you prefer.
Also, you can create your own. The sound of any instrument is integrated and uploaded to the network.
You just need to figure out what is more convenient and faster for you to do it.
Entertainments
And, of course, the best part. You can always pass a couple of free minutes by playing your favorite game, watching an episode that you fell asleep in, or listening to a podcast.
Entertainment is plentiful for every taste and color.
You will get tired of choosing!
Today, applications have been developed that practically do not distinguish smartphones from laptops, and even more surpass all the functionality of classic mobile devices.
This at least allows you not to be tied to one place and opens up a lot of opportunities.
You should not forget to relax without your favorite smartphone.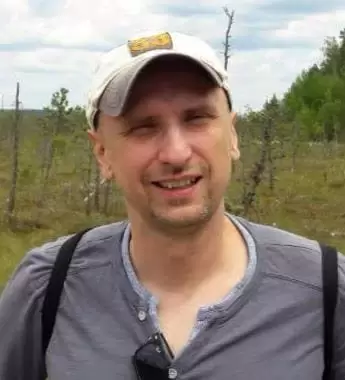 Petr is a serial tech entrepreneur and the CEO of Apro Software, a machine learning company. Whenever he's not blogging about technology for itechgyan.com or softwarebattle.com, Petr enjoys playing sports and going to the movies. He's also deeply interested in mediation, Buddhism and biohacking.