Visuals can easily beat text when it comes to engaging an audience. The answer to why visuals engage more lies in science; our brains process visuals 60,000 times faster than text content. (source)
Using videos and visual elements, you can easily grab an audience's attention and paint a picture in their minds. Today's marketers are trying new ways and ideas to succeed in content marketing, and one of these is to combine text content with visual elements to enhance the impact.
If you plan to connect with your audience faster, you should move beyond word-based interactions and include videos and visuals in your blog posts and articles to bring text content to life. Since consumers prefer visuals, communication coupled with images, presentations, infographics, and videos can quickly take your content marketing to the next level and get better results.
Given below are some useful tips and tricks that you can use to squeeze life into your text content with visual elements.
Understand How People Read Online
Do you know how people read on the web? Understanding how people move their eyes while reading online and knowing their fixation points can help you present your content in a better and more effective manner.
When a user visits a website, they only scan it before moving on to a particular section of the website. After 2-3 seconds of the scan, the user or the reader quickly try to locate what they actually came looking for. Once on a specific page, the average web user readers no more than 20% of the number of words on that page. If your blog post is 1,500 words long, the average web user will read only around 300 words of the content. This means people don't read web content word for word; they only skim and scan it to save reading time. To increase engagement, therefore, you need to adjust your writing style – and add visual elements.
Use Appropriate Visual Elements
Using visuals and graphics, you can easily make your text content come alive and boost engagement as a result. But the trick is to use appropriate usual elements and have them equally distributed throughout the content. You can begin with stock photos and that's not all you can do. You can move ahead and also add infographics and short videos to text content, as also often seen in explainer and whiteboard videos.
And this should be done in a way that enhances the overall value of the content while making it easy to understand for the consumer. You should always make sure that the visual elements you add to the text content speak for themselves and highlight the key points.
As simple show also points out in another article on their site, be sure to stay away from visual elements that are too common or confusing. You need to use original and genuine-looking visual elements to enhance the overall impact of your content. For example, take a look at the complexities between the black and white version versus the colored version of the image below.
Use tools like Canva, PicMonkey and Place it to craft attention-grabbing images. If you already have images that need editing, you can go ahead and use Pixlr Express. There are many other similar tools that you can check out and use to create interesting and attractive visual content as per need.
Appeal to Your Audience's Emotions
Striking the right chord with an audience is crucial. You should add images, videos and other visual elements in a way that helps you connect with the audience on a deeper level. You need to stir emotions and inspire.
It's not just in video and visual content where colors and emotions play a big role, it's also in marketing and branding as well. Take a look at the color emotion guide below to see how different brands and businesses choose colors based on the audiences they would like to connect with and target.
If you succeed in appealing to your audience's emotions through visual elements, you can get them to like and comment as well as share your content with others. Different aspects of visual elements have the power to create different kinds of emotions, which can be either positive or negative. So, you need to play right with colors, textures, styles, and shapes. Whether you want to create a feeling of warmth and positivity, a sense of order or a feeling of closeness, you can achieve it all and much more using different types of visual elements in your content.
Size Does Matter
You may need to resize the images and other visuals as well. While the appropriateness of visual elements is important, using them in the right size is also essential for effective presentation of content. This can also be done when watching a video and using any desktop video player.
Very large images can eat up a lot of KBs and increase the loading time of a web page as a result. So, this must be kept in mind. Before you upload images to a blog post or article, you should never forget to resize them as per specific requirements. You can also find tools for resizing images and put them in the right locations across a web page for a proper and professional look.
Use a Variety of Visual Elements
When adding visual content to bring text content to life, you should never forget to use variety. If you use one or two types of visual content over and over again, it can lead to boredom after some time. There are multiple types of visual elements including images, GIFs, videos, memes, slideshows and infographics among others. It's a good idea to experiment with different kinds of visual elements and find out how people respond to each one of them.
You'll see different responses with different types of visual content. Different audiences have different tastes. While you put variety to work, you should also use more of those visual elements that work best with your audience.
So, get ready to enrich your content with interesting visuals to grab the attention of your target audience. Provided you do it right, engaging your audiences and driving more actions from them will become easier.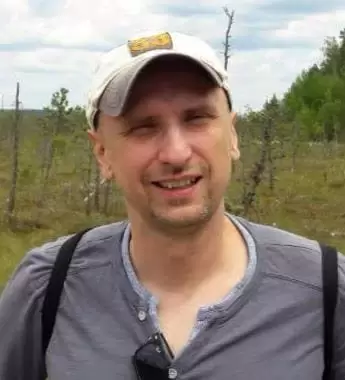 Petr is a serial tech entrepreneur and the CEO of Apro Software, a machine learning company. Whenever he's not blogging about technology for itechgyan.com or softwarebattle.com, Petr enjoys playing sports and going to the movies. He's also deeply interested in mediation, Buddhism and biohacking.