For many people, music is an important part of life. If possible, it's really enjoyable to listen to music regardless of time and space especially when you know what TuneFab Apple Music Converter is. But as a user of the popular streaming music services, for example, Apple Music, you usually encounter a problem like this: you cannot listen to songs freely.
If your subscription has been expired, or your devices cannot support Apple Music format, it's nearly impossible for you to listen to the Apple Music songs, even that the songs have been downloaded.
The easiest solution to unlock these restrictions is to convert the M4P songs of Apple Music to the common formats such as MP3, M4A and AAC. But you may soon face another problem, listing your requirements and fretting about which converter to choose.
So, with no waste of your time, I will introduce and review an amazing choice to you — TuneFab Apple Music Converter and will help you quickly know about and master it.
TuneFab Apple Music Converter: Features and Functions
TuneFab Apple Music Converter is a simple and effective Apple Music converter.
Using TuneFab, in a few clicks you are able to remove DRM from your Apple Music, convert your songs to different formats, and no worry about the quality loss.
Batch conversion, adjustable conversion speed, and other customizable settings are also provided for your preference and to your convenience.
DRM Removal
This is the basic function of the TuneFab Apple Music Converter.
For the reason of DRM protection, songs from your Apple Music are all saved as M4P format. They are usually not available on other devices except Apple products. And you must register your Apple ID to access them.
But with TuneFab, you are not restricted by this anymore—you can release the songs from DRM protection in just one click.
Various Output Formats
TuneFab can not only remove DRM from Apple Music but also convert your songs (.M4P) into different formats (.MP3, .M4A, .AAC and so on).
Besides the formats, parameters like the bitrate, sample rate, and channels are all changeable.
So, no matter what you are going to do with your Apple Music songs, just for backup or other personal use, you can easily satisfy your own needs by using TuneFab.
No Music Quality Loss
Another feature of the TuneFab Apple Music Converter is to guarantee the quality of your music in the conversion.
As a music lover, you may be afraid that converting Apple Music songs to other formats will reduce the quality of the songs. Please don't worry, because TuneFab is professional enough to retain your music quality as the original Apple soundtrack: 256 Kbps, 441000 Hz.
Furthermore, it will also preserve the ID3 tags including title, artist, album, production year and so on. So, even if you convert your Apple Music songs, you can also manage them easily.
Batch Conversion and Adjustable Conversion Speed
Using TuneFab is never a time-costing job. Even though you have a lot of Apple Music songs to convert, you don't need to expect a long waiting time.
For one thing, TuneFab allows you to use batch conversion, dealing with multiple tasks at a time. Besides, you can also manually adjust the conversion speed. For Windows by now, it supports conversion rate from 1X to 16X.
Simple Operation
After reading all the powerful features and functions, you may ask: what about the operations? Is it very difficult or complex to do the conversion and settings?
Of course not. TuneFab has an intuitive interface so you can easily find out and use all the functions you need, and you can realize the conversion in just a few clicks.
The following instruction will show you how to use this converter step by step.
How to Use TuneFab Apple Music Converter? – 5 Steps
Step1: Install TuneFab Apple Music Converter
First of all, free download the setup file from TuneFab's official website. Choose the Windows/Mac version as you need.
After downloading, follow the instructions to install the program.
Step 2: Launch TuneFab Apple Music Converter
If you have not yet decided to purchase it, you can first skip the registration process and try the free trial for one month. (There may be some limitations.)
Make sure that you have registered your Apple ID in iTunes and added the Apple Music songs you want to convert in Library so that you can find the songs in TuneFab.
Step 3: Select the Songs You Want to Convert
Before the conversion, you need to select your songs in the program.
If there are too many songs, you can use the "Search Song" function in the top middle of the interface to find out your desired songs.
And you can select all the songs at a time with one click at the top left of the option box.
Step 4: Make Your Desired Output Settings
After you choose the Apple Music songs, you can now make some personal settings from output settings to metadata as well as the operation options.
At the bottom of the interface, you can see all the information about the songs. You can firstly choose the output format and folder, and then your desired song parameters in detail.
Next, if the output format available, turn to the metadata to have a check and make some changes to the title, artist, album, genre and picture information.
At the top left corner, the second button "Options" is for you to set up your operation options for this program, such as the conversion rate and output file name format.
Step 5: Convert Apple Music to Your Desired Format
Once you click at the third button "Convert" at the top left corner of the interface, you can soon enjoy the songs without DRM anytime and anywhere.
Tips for you: During the conversion process (see the pop-up windows below), please do not use iTunes for other operations until the conversion has completed. Otherwise, errors might occur in the conversion.
TuneFab Apple Music Converter: Pros and Cons
Pros
Cons
1. Small disk space requirement (81MB)

2. DRM removal function and various output formats supported

3. Zero music quality loss

4. Batch conversion and up to 16X conversion rate

5. Multiple languages supported (English, Spanish, Chinese, Japanese, French, and German)

7. Both Windows/Mac Versions

8. Totally safe and clean

1. Limitations for a free trial: 30 days available; only convert 3 minutes of each song

2. Program not available on phones
If you are interested in the purchase, here's the reference price (for both Windows/Mac):
Personal License – Lifetime / 1PC: $39.95
Family License – Lifetime / 2-5 PCs: $79.95
Conclusion
To sum up, TuneFab Apple Music Converter is certainly a good choice for you to convert your Apple Music songs.
Actually, apart from Apple Music, TuneFab can also be used for the DRM removal and format conversion for your iTunes Music, iTunes Audiobook and Audible Audiobook in the same way.
And this program is continuously upgrading and improving its service.
Get one program and you will enjoy multiple functions and conveniences, why not have a try?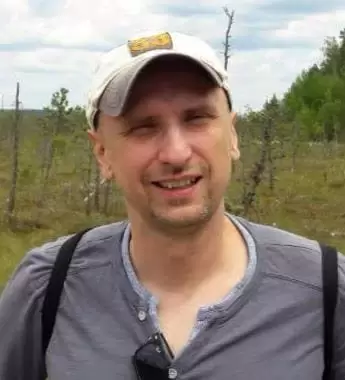 Petr is a serial tech entrepreneur and the CEO of Apro Software, a machine learning company. Whenever he's not blogging about technology for itechgyan.com or softwarebattle.com, Petr enjoys playing sports and going to the movies. He's also deeply interested in mediation, Buddhism and biohacking.