Today, relationships have taken a deep U-turn and gave not least due to different possibilities to view text messages of a boyfriend . Today, you are thrilled with your significant other. Tomorrow, you are saying all the nasty things about each other.  So, it's wise if a lady wanted to know what her boyfriend is texting.
So, how do you make sure that you are viewing his text messages without raising his wits? Don't worry girls. We got you covered on that with three best ways he will never know about.
Part 1: View Text Messages of the Boyfriend with Spyic
One of the best ways you can use is by setting up Spyic on his phone. This is an app that millions of people have already used in more than 190 countries. Major news outlets such as The Verge and New York Magazine have also featured it.
While spying, it hides its icon using the stealth mode feature. That means your boyfriend will not know about it. It has more than 30 features on it. So, if you acquire it, you will get more than the text messages.
Spyic can view the SMSs on both his Android and iOS devices. In Android, you only need to install the software once on his phone without rooting it. Later, you will not need the phone to view the messages and other details. In Apple devices, Spyic only needs his iCloud credentials. You don't need to jailbreak, download or install anything. Once you register an account and verify the Apple ID, that's it.
You can view my boyfriend's text messages on Spyic website via the online dashboard in your account. The control panel works with all browsers, which means you can see the texts anywhere, at any time.
How to Spy on Boyfriend's Texts Using Spyic
Step 1: If he is using an Android, get it to install Spyic. It should have OS version 4.0 and above. For iPhones/iPads, use his iCloud login details. Make sure the iDevice has iOS version 7.0 or later.
Step 2: Go to Spyic website and register an account. Next, select your boyfriend's phone OS to view the available plans.
Step 3: Choose the best plan for you and proceed to make the payment. You will then get a confirmation email with the login details, set up instructions and the receipt. In Android, you will also receive a download link.
Step 4: For iOS, after the confirmation email, login to your Spyic account and verify your boyfriend's iCloud ID. After that, select the device you want to view the messages from and wait for the syncing.
Step 5: For Android, use the sent link in the email to install Spyic on his phone. Make sure you activate stealth mode to hide the app's icon. Next, finish up installing and login to your account remotely.
Step 6: After getting back to your account, the dashboard will be available. It has some beneficial features on the left menu.
Step 7: To view his text messages, click on 'Messages' and 'iMessages' to get everything about the SMSs.
Part 2: View Boyfriend's Text Messages with Cocospy
Another way to view his messages without his knowledge is by using Cocospy application. This application also works on both Android and iOS devices without root or jailbreak. When getting the texts, Cocospy skips nothing.
It will get you all the sent and received messages, contact details of those involved and the timestamps. In Apple devices, it will allow you to view even the deleted iMessages. So, you should definitely consider it.
To use Cocospy, you only need to install it once on the phone if he is using an Android. For the Apple case, it will use your boyfriend's iCloud credentials to deliver the text messages. The SMS results are delivered to you via an online account. It works with all browsers.
So, you can use your smartphone, tablet or computer to view the updates.
Part 3: View Boyfriend's Texts with Spyier
The last of the three best ways go to Spyier monitoring application. It has a lot of tools that can aid you in spying on your boyfriend. One of them includes the ability to view messages and iMessages in both Androids and Apple devices.
You don't need any rooting or jailbreaking to use it. Once you acquire it, it will use the stealth mode feature to hide. The online dashboard will show you the messaging results after registration and payment.
Just like Spyic, Spyier will also show you all the messages and the details involved. It's also able to get even the deleted iMessages in iOS devices. So, there is nothing your boyfriend will send that will skip you if he has an iPhone.
Conclusion
Those are the three best ways you can use to view my boyfriend's texts without him knowing. As you have seen, once you set up an app like Spyic, the results will be available elsewhere.
Next, it will hide the icon. So, your boyfriend will not see anything that will make your activities suspicious. If you are in doubt, go ahead and try it to see how it works.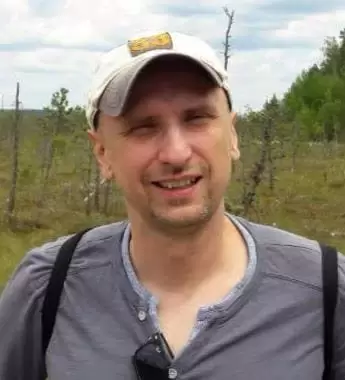 Petr is a serial tech entrepreneur and the CEO of Apro Software, a machine learning company. Whenever he's not blogging about technology for itechgyan.com or softwarebattle.com, Petr enjoys playing sports and going to the movies. He's also deeply interested in mediation, Buddhism and biohacking.