Err_Network_Changed is a very common Google Chrome error. It can happen when you least expect it and for no apparent reason. But worry not, because it's quite easy to fix. In this article, we'll teach you how to fix err_network_changed on Windows 10.
If you suffer from the err_network_changed Chrome error, Google Chrome will typically display this message whenever you try to access a website:
Luckily there are plenty of ways to fix it. Here's how you get rid of the err_network_changed error:
Restart Your Modem or Router
Let's start with the easiest option. Now, be advised that it doesn't always work, but it's so simple that it's worth a shot.
Simply power cycle your modem or router by unplugging it and leaving it that way for a minute or two. Then, plug it back on and wait for your connection to reestablish itself. Try and access the website you were getting the error on, if you're lucky you might have fixed the problem.
Flush Your DNS
Open your command prompt by either pressing (at the same time) the Windows Key + R, typing cmd into the field and pressing enter, or by clicking the Start Button, typing cmd on the search box and running it as an administrator.
Now, type ipconfig /flushdns and press enter.
Your DNS will be flushed and you've most likely fixed the err_network_changed error.
Didn't work? Don't worry. Let's try another fix:
Reset Your TCP/IP
Open back the command prompt by following the same steps you did on fix number 2. Now type netsh int ip reset and hit enter again.
This command will reset your computer's IP settings to their default values and might fix your problem.
Delete Google Chrome's Cookies
This fix often works with the err_network_changed error. It's quite simple too:
Go to Google Chrome's menu (by pressing the three dots on the top right corner) and click on Settings.
Scroll down and click on Show Advanced Settings.
Under the Privacy tab, click on Content Settings.
Under Cookies click on All cookies and site data.
Press Remove All and click Done.
Don't forget that by clearing your Cookies you will be signed out of websites where you're logged in and you'll have to log in again.
Change Your DNS Address to Google's
Changing your DNS address to Google's public DNS usually fixes this error. To do it just:
Go to the Control Panel (press the Start Button and type Control Panel).
Open the Network and Sharing Center.
Choose Change Adapter Settings on the left side of the window.
Right-click on your connection and choose Properties.
Under "This connection uses the following items:" scroll down until you find "Inter Protocol Version 4 (TCP /IPv4)", select it and click on Properties.
On the lower half of the window click on Use the following DNS server address.
Under Preferred DNS server type in 8.8.8 and under the Alternate DNS server type in 8.8.4.4 and press OK.
Did it fix your err_network_changed error? If it didn't remain calm, there are a few fixes left for you to try that are guaranteed to solve your problem.
Reinstall Your Network Adapter Drivers
In order to perform this fix you need to open the Device Manager. If you don't know how to do so, there are a few ways to do it. You can either:
Press the Windows Key + X simultaneously and choose Device Manager from the context menu that will pop-up.
Press the Windows Key + R simultaneously, type msc and press enter.
Go to the Control Panel, choose Hardware and Sound and then choose the Device Manager
Now you just need to look for Network Adapters and expand its devices by double clicking on it. Write down the name of your network adapter in case something goes wrong and then uninstall it by right-clicking on it and choosing uninstall.
After uninstalling it, reboot your computer. Usually, Windows will automatically reinstall your network adapter. If it does so, try and connect to the internet to see if your problem is fixed — it most likely is.
If Windows didn't automatically install your network adapter drivers, you need to google the correct drivers for your network adapter and install them on your pc. You might need to do it on a different computer since your computer will probably be unable to connect to the internet.
Either way, your err_network_changed problem should be fixed by reinstalling your network adapter.
Other Fixes
These fixes don't apply to most users, but if you're using a proxy server or a VPN connection then disabling them might fix your problem. Try to disable your proxy server or your VPN and see if it fixes the error. If it does you know what you have to troubleshoot with your providers.
Conclusion
As you can see, there are quite a few ways to fix the err_network_changed Google Chrome error, and they're all quite simple.
Which fix worked for you? If you have another problem with your browser you wish to troubleshoot, check our database or just let us know!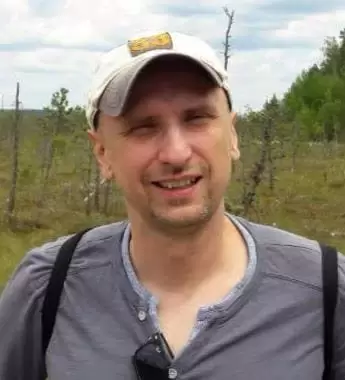 Petr is a serial tech entrepreneur and the CEO of Apro Software, a machine learning company. Whenever he's not blogging about technology for itechgyan.com or softwarebattle.com, Petr enjoys playing sports and going to the movies. He's also deeply interested about mediation, Buddhism and biohacking.