Do you know how to fix problem with video playback?
It may sometimes happen that you try to run some video files on a computer or laptop, but they simply do not start.
In such situations, you think that the video file is damaged and that the problem can be solved only by "fixing" the media asset.
However, as practice shows, the situation is different, and you will hardly resolve it by doing the magic with the video file.
So what to do if you see that a computer won't play video?
Let us get all this straightened out.
Reasons for Problem with Video Playback 
Many users consider a computer as a multimedia center for watching TV series, movies, and different video clips.
But a fresh operating system is not well suited for playing video files, especially if it hasn't been updated for quite a long time.
There are several reasons why you may not be able to enjoy the last season of Game of Thrones, Friends Reunion, or other brand-new stuff.
A wrong video format, problems with codecs, non-fitting media player, lack of video card drivers – these are some of the things that may cause a video playback failure.
So what if the video on the computer won't start? What's the quick fix?
Solution #1 for a Problem with Video Playback  – Installing Codecs
Although Windows developers update their products and add new features to their solutions every year or so, the multimedia universe is developing much faster.
Every year, there are new video formats and encoding types that improve their predecessors.
Unfortunately, the built-in Windows Media Player, like other standard tools that we have got used to, is inferior to third-party software.
It just simply cannot play all video formats.
However, codecs can help you fix the situation.
Codecs are programs for processing and playing media data.
Each codec corresponds to a specific format.
Windows Player also has its own set of programs for working with multimedia files, but this pack is very modest.
Therefore, in case of videos not playing, the first thing to do is to install the fresh codec pack.
The most popular option is the K-Lite Codec Pack, which can be installed in a couple of minutes.
Click here to learn how to install codecs on your PC.
Solution #2 – Removing All Codecs 
It is worth noting that an excessive number of downloaded codecs will sooner or later lead to problems with video and audio playback.
The thing is that different codecs can be poorly combined with other versions; they do not replace each other and can be of the same formats but from different developers.
This will lead to a conflict, causing video playback errors. What to do in such situations?
First of all, you will need to remove all codec packs from the PC.
To do that, you should go to the "Start" menu, navigate to the "Control Panel," and open "Uninstall Programs".
In the newly opened window, you will see the list of downloaded codec packs.
Try to remove everything by selecting all the entries and pressing "Delete" on the keyboard.
Once done, restart your computer and try to play the video again.
The problem will most likely be fixed.
There are situations that even after the removal of codecs from the program list, they still remain in the system.
In this case, you will have to remove the assets from the registry.
But be careful as this can lead to reinstalling the operating system. 
Solution #3 for a Problem with Video Playback – Using Alternative Players
If it doesn't work with the set of codecs and you still can't play a video, then you can try a different media player.
Feel free to download an analog and use it for playing a target video.
The popular majority of modern media players are initially equipped with a lot of different codecs and work better with audio tracks.
Here are some of the players that you can test out; each of them has its own characteristics and distinctive features:
KMPlayer – a universal solution that can handle any format;

GOM Player – the solution that has a function that searches for the newest versions of codecs and replaces them automatically;

VLC Player plays videos in MTS format from camcorders and cameras without any problems.
In case you do not know how to change the default video player on your machine, check this guide.
Solution #4 for a Problem with Video Playback – Installing Video Card Drivers
If the solutions above do not help, and the video does not play on your computer, then it is likely that the video card driver does not work correctly or is completely absent on your machine.
You are unlikely to notice problems on the desktop until you encounter the playback of the video file.
For the inspection, open the "Device Manager" and look for the video card name in the "Video adapters" section.
If there is no question icon next to the name that indicates a problem in the system, then you are fine with the driver.
Otherwise, go to the hardware manufacturer's website, download and install the latest drivers for the video card.
After restarting the computer, the problem with playing video files will be fixed. 
Solution #5 – Updating Video Card Drivers
Another important condition for the correct playback of multimedia files is the normal operation of the video card drivers.
The situation with video card drives is similar to standard codecs.
With each version of Windows, the driver base gets larger, but there are graphics adapters that are missed out on by developers.
Besides, new versions of software for video cards appear quite often.
By updating video card drivers, you get the problem solved automatically.
Solution #6 – Converting a Video File
You can also try to change the video file format to the MP4 if you face a problem with video playback.
The thing is that many multimedia formats are quite rare and not supported by all video players.
So if you do not want to choke up your PC with another software solution or installation package, you can always convert a video to the widely accepted MP4 format.
Check here on what's to be done on your end.
Everything Is Easy with a Problem with Video Playback 
Now that you know all the solutions, you will hardly have problems with fixing video playback errors.
Pick an option that works best for you and enjoy your favorite movies and videos!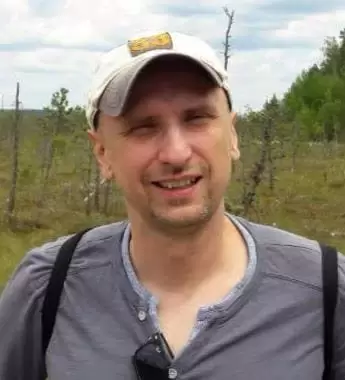 Petr is a serial tech entrepreneur and the CEO of Apro Software, a machine learning company. Whenever he's not blogging about technology for itechgyan.com or softwarebattle.com, Petr enjoys playing sports and going to the movies. He's also deeply interested in mediation, Buddhism and biohacking.