KMode Exception Not Handled is a Blue Screen of Death (BSOD) error that sometimes happens in Windows 10. It's likely triggered by a faulty driver and can cause your computer to restart. When restarting, the error can appear again, resulting in a restart loop.
Luckily, albeit frustrating, KMode Exception Not Handled it's a rather easy error to fix. Here are a few ways to fix KMode Exception Not Handled Windows 10 error:
        1. Disable Fast Startup

This is probably the easiest method to fix KMode Exception Not Handled. You just need to:
Go to the Control Panel
Click on System and Security
Choose Power Options
Click on Choose what power buttons do
Click on Change settings that are currently available
Uncheck the box that reads Turn on fast start-up
Save the changes

These steps most likely fixed your problem. However, in the unlikely event that it persists, there are other solutions you can try if you're still getting the KMode Exception Not Handled BSOD in your Windows 10 operative system.
        2. Update Your Drivers
Old, corrupt drivers might be triggering this BSOD. In order to rule out this solution (or to fix your problem) you might want to update them.
Unfortunately, trying to update your drivers will probably result in the KMode Exception Not Handled BSOD. Unless you do it in safe mode.
The easiest way to trigger the ability to boot into safe mode is to interrupt the normal booting process three times. To do so you just need to turn on your PC and press the power button to turn it off before it finishes booting up. You might have to keep the power button pressed for up to 4 seconds in order for it to work.
The fourth time you boot your computer you'll notice it's automatically repairing. After diagnosing what's wrong and showing you the Automatic Repair screen, chose Advanced Options, and then Troubleshoot.
Then you just need to go to Advanced Options, into Startup Settings, press the number 4 on your keyboard and finally Restart. When Windows starts booting again, just hit the number 4 key on your computer for it to boot up in safe mode.
Once you're finally in safe mode, just follow these steps:
Press the Windows Key + X simultaneously and choose Device Manager from the context menu that will pop-up.
Once in the Device Manager, look for Other Devices
Right-click on the Unknown Device (the probable cause of your BSOD)
Click on Update Driver Software
In the screen that will pop-up click on Search automatically for updated driver software
Wait until the drivers are updated
Restart your computer
Although not as simple as the first method, this solution can also help you fix the KMode Exception Not Handled error.
        3. Let Windows Fix Itself
At a first glance this might seem kind of counterintuitive, but Windows has the ability to repair itself — if you tell it to do so.
SFC Scan is Windows' way to figure out what's wrong with it and try to repair the problem. It inspects every Windows file to see if it's working properly. It might work to get rid of the KMode Exception Not Handled error.
Here's how you do it:
Open the Command Prompt by either pressing the Windows Key + R simultaneously and typing cmd in the box that shows up, or by pressing the Windows Key and typing cmd into the search box.
Type in the command sfc /scannow and press enter
Wait until the process is finished. It might take a while
Restart your computer
If the error doesn't show up again, then you know sfc /scannow worked.
Conclusion
If the KMode Exception Not Handled BSOD still persists after trying all of these solutions, you might want to think about doing a clean Windows 10 install on your computer. If even that doesn't work, be aware that an old BIOS version might be the root of your issues.
There are several ways to update your BIOS, depending on which motherboard you have. You should google how to do update your particular model. It might fix your issue.
After following all of these steps, your BSOD will be gone and you'll be able to use your computer without it locking up every couple of minutes.
Which way did you use to fix the KMode Exception Not Handled Error? Let us know if any other problem arises with your computer. We're here to help.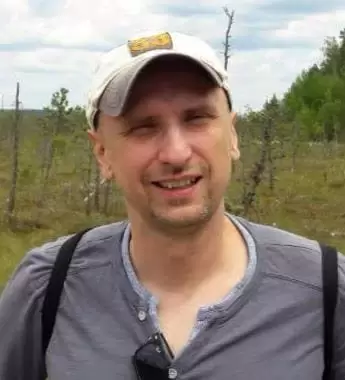 Petr is a serial tech entrepreneur and the CEO of Apro Software, a machine learning company. Whenever he's not blogging about technology for itechgyan.com or softwarebattle.com, Petr enjoys playing sports and going to the movies. He's also deeply interested about mediation, Buddhism and biohacking.