Have you noticed unsecapp.exe in your Task Manager recently? You could be asking yourself following questions.
Is it a virus?
Should you remove it?
In this guide, we explain all these questions to you. Don't do anything with this file until you have learned about it.
What is Unsecapp.exe?
Unsecapp is a part of Windows OS. It's an important program for Windows Management Instrumentation (WMI) subsystem . Without this executable file, you won't be able to run programs that require WMI support.
The WMI is a subsystem in Windows 7, 8, and 10 that allows programs to interact with certain OS components and other running programs. These components could include user accounts and system services.
Why has it suddenly started running in the background?
The unsecapp file would be installed on your Windows PC when you bought it. It will appear in Task Manager as soon as some application needs to access WMI subsystem. The file is usually located in System32\wbem\ folder.
If you have noticed that this service has suddenly started running, it could be due to a new program that you installed.
The program could require WMI subsystem to work properly. That's when your OS will start this .exe service.
Is it related to Avast Antivirus?
When did you see this service starting for the first time? Chances are that you updated Avast antivirus. After restarting your computer, you noticed a new service added to start-up.
So, it this somehow related to Avast?
Although it's not related to Avast, the antivirus program might be using it to communicate with other programs. It will also use WMI to fetch user-data. As a result, Avast will start unsecapp.exe if it's not already running.
Since Avast is often set to start with the operating system, it will also start this WMI service at the start-up.
Some other popular programs that use WMI components of your OS include Stream, certain online video games, and many popular internet messaging clients.
Should I remove unsecapp.exe?
You should never remove unsecapp.exe. It's a system file and a core component of Windows OS. If you remove this file, your system may become unstable.
Some apps and games would stop working. Others might throw an error or misbehave while running.
The only time you would want to remove this critical file is when it's not digitally signed by Microsoft.
In that case, it could be a virus, Trojan, spyware, or a malware.
To know whether it's the official file or a virus, simply follow the guide below.
Is your unsecapp.exe file a virus? How to check
This exe file is not a virus or a malware. However, a malware can have any name. To ensure that the process showing in your task manager is managed by a Microsoft .exe file, follow the steps below.
1- Click Start button
2- Type "Task Manager" in the search field
3- When you see Task Manager program, click to launch it
4- If you are using Windows 8 or 10, be sure to expand task manager view by clicking "more details" at left bottom of the window
5- For Windows 7, the task manager launches in full detail view
6- Locate unsecapp process
7- Right click on it
8- Now click 'Open File Location'
9- Once the file manager shows the file location, right click on the file
10- Click on 'properties' from the right-click context menu
11- In the 'properties' window, go to the second tab on top that says 'Digital Signature'
12- Verify that Microsoft Corporation has digitally signed this file
It's a Microsoft file that should be digitally signed by the company. Digital signature determines the ownership of the file.
If the file shows as digitally signed by Microsoft, you need not worry about it. It's a critical system file that you'd want leave as it is.
BUT if the file doesn't have Microsoft digital signature, then it's not the original file. Some application or hacker might have replaced it with a virus. You should REMOVE it immediately and scan your computer for viruses. You'll find simple steps below to delete the file from your system.
How to remove faulty unsecapp.exe and download a new version from Microsoft?
1- Sign in to your Windows computer using a user account with administrative privileges
2- Go to the folder where Windows has placed ensecapp.exe file
3- Usually, it's located in System32\wbem folder
4- Select this file and delete it
5- Scan your computer for viruses/malwares
6- Reboot your computer
7- Now go to this official Microsoft link to download WMI utility
8- Install this tool
9- Run the tool and follow on-screen prompts to download a fresh version of unsecapp.exe from Microsoft
That's it. You should have a clean version of this important system file. To make sure that it worked properly, you can run scan using your antivirus program again.
You won't see it indicating any threat this time.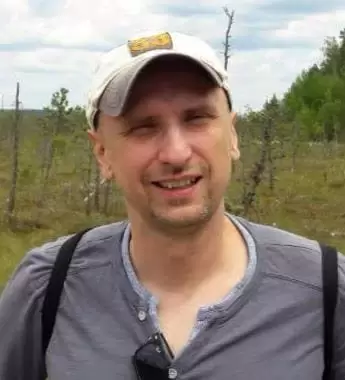 Petr is a serial tech entrepreneur and the CEO of Apro Software, a machine learning company. Whenever he's not blogging about technology for itechgyan.com or softwarebattle.com, Petr enjoys playing sports and going to the movies. He's also deeply interested about mediation, Buddhism and biohacking.