Amazon's Prime subscription offers its users much more than free shipping and access to Prime Video.
Amazon Prime offers things like free Twitch subscriptions and unlimited photo storage.
Most Prime users don't even know that Prime lets them store their entire photo collection online, for free.
Even if you don't really use cloud storage, it doesn't hurt to have a free digital backup. And if you don't have a backup, you don't really want to wait until it is too late for one.
It's not pretty when it eventually happens.
Besides being free, Amazon Prime Photos has a myriad of ways for you to upload your images.
You can use the Amazon Drive + Photos application for Windows and for Mac, or the mobile application for iOS and Android.
You can also upload your photos through the website.
How to Upload Your Photos to Amazon Prime Photos
The Manual Way
The easiest way to upload your photos is doing it manually. First you need to access the Amazon Prime Photos control panel by visiting amazon.com/photos and logging in with your Amazon account credentials.
If you've never used the service before you'll be greeted with a page similar to this one:
Hitting the "Upload Photos" button will open an explorer window which will allow you to select the pictures you wish to upload.
Alternatively, you can simply drag and drop the photos you wish to upload onto the page itself.
After choosing what you want to upload, either by dragging and dropping or by using the explorer window, you'll see the upload progress bar in the lower left corner.
Once the upload is complete you're able to see the pictures in your Amazon Prime Photo library.
As you can probably tell by the upload window, Amazon's algorithm detects the number of people in the pictures you've uploaded. It also recognizes patterns and objects, automatically generating tags for your photos.
It might be a bit unsettling to see how far the algorithm has developed. Not only it tags pictures of dogs as "dog", but it's also able to differentiate grown dogs from puppies. It might be a bit of an eye opener to what information companies are able to accrue from you and convert to data with a simple picture.
Using The Desktop Application
Let's face it, most people have gigantic photo libraries which would be a pain to manually upload. Nobody has the time to sit through uploading hundreds, if not thousands, of photos. Thankfully, the Amazon Drive + Prime Photos application takes care of that.
To get the application you just need to visit its page, download the appropriate version for your operating system and install it. Then, just run the app and log in to your Amazon account.
Once you sign in, the program will ask you which folder you wish to use as the syncing folder. If you don't specify otherwise, the program will create a folder called "Amazon Drive" in your user directory.
You can use the default folder to try and sync a few photos, to make sure that the process works. You can change the folder at a later date, so don't worry about it.
Amazon Drive + Prime Photos will then ask you if you wish to sync your Amazon Drive folders to your computer. If you don't have a reason to do so, then there's no point to it and you can skip this step.
Afterwards you'll be shown a simple tutorial of how the program interface works. And you'll be able to start uploading your photos.
To upload pictures you simply need to place them in the appropriate syncing directory. In our case this will be the newly created "Amazon Drive" folder.
After a while the photos will be uploaded and you'll be able to see them on your Prime Photos dashboard.
If you're only using Amazon Prime Photos as a backup method, then you won't really care about what we're going to discuss next: the organization structure.
It's worth noting that, by default, Prime Photos doesn't apply the directory names you might've applied previously to your photo storage system. Prime Photos will, by default, organize pictures by date and their algorithmically-defined tags.
If you wish to tweak the Prime Photos application in order to use your album names in its organization scheme, here's how you do so:
Adding Album Names to Amazon Prime Photos
First you will need to select "Albums" in the left side menu and click on "Select Folders", located at the bottom of the "Albums" page.
Then you will need to check the folders on Amazon Drive which you wish to have included in an album. It's worth noting that this will not create duplicates of your images. Prime Photos will simple use the directories you've selected as album names.
Once you've selected every folder to be turned into a photo album, press the "Create albums" button at the bottom and Amazon Prime Photos will sort everything out for you.
Automating the Backup Process
If you wish to keep your backup process automated, just leave the application running on your system and add the photos you wish to backup to the appropriate folder, so it syncs.
Alternatively, you can tell Amazon to scan your pictures and to upload them… sort of. If you change your directory to your main photo directory, Amazon will upload your already existing photo collection.
To do so, right click on the drive icon located on the system tray and select the menu icon to be able to go to "Preferences".
Under preferences you just need to select your main photo directory as Amazon's photo directory and it will scan and upload everything you have there. It's arguable easier than adding your photos to the default folder for them to upload.
Using the Mobile App
Besides backing up your computer photos, you should also back up the photos you take with your phone. Phones can easily get lost or broken — or even stolen —, so backing up your photo library is essential.
To start backing up your phone's photos with Amazon Prime Photos, you first need to download the appropriate app. To do so you need to go either to the AppStore or to Play Store and download the Amazon Drive + Prime Photos app.
The process then is quite similar to the one on the desktop application. You log in with your Amazon credentials, allow the app to access your photos, and decide whether you'd like for the app to automatically backup your library or not.
Then you might immediately start the uploading process, or choose to do so at a later date.
You will then be able to see your Amazon Prime Photo library, and browse through your preexisting uploaded photos. You can search photos by albums, tags, or hit the "More" button to access the settings menu.
In the settings menu you'll be able to turn on or off Auto-Save and to manually upload photos.
Make sure that the app is set to only upload photos through Wi-Fi, instead of cellular data, and you'll be good to go.
Conclusion
As you can see, using Amazon Prime Photos is easy and allows you to never lose your photos. If you're already paying for Amazon Prime, then why shouldn't you enjoy everything it has to offer?
If you have any doubts regarding Amazon Prime Photos or run into any issues when using the applications or the web version, let us know. We'll try to fix your problem. Happy uploading!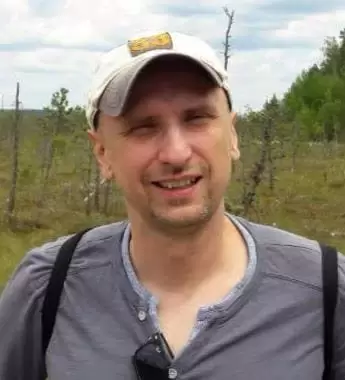 Petr is a serial tech entrepreneur and the CEO of Apro Software, a machine learning company. Whenever he's not blogging about technology for itechgyan.com or softwarebattle.com, Petr enjoys playing sports and going to the movies. He's also deeply interested about mediation, Buddhism and biohacking.