Generally, lag means a sudden stop or decrease in the usual speed.
Likewise, a lag in any game would mean a point where a game begins to slow down.
This causes enormous problems to the players of the game.
Roblox lag is one of the hot topics on the internet these days.
If you wondered why your Roblox is giving you a tough time while playing, then relax; it's being faced worldwide.
The sudden slow-down in the speed and not looking like the usual game is lagging.
If your Roblox is troubling you with slow speed off-late, then that, my friend is Roblox Lag.
But, are you wondering how to stop Roblox lag?
Or what is the Roblox lag fix? Be rest assured and read further to get your answers.
Before we move ahead with Roblox lag and Roblox lag fix, let us briefly describe the game.
What Is Roblox? 
This game was first released on 1 September 2006 by Roblox Corporation.
Roblox is an online game that lets you make different things graphically and sell the same.
This game became quite popular amongst the fraternity because of its gameplay, as it allows the gamers to explore, create and share their imagination with a 3D effect.
It is available in both modes: Single-player and Multiplayer.
Users with Windows, iOS, macOS, Android, and Xbox one can enjoy playing this game.
How to Stop Roblox Lag While Playing the Game? 
How many of you have faced this issue?
Have you been looking for help to stop Roblox lag but didn't know how to do it? If you nodded in a yes, we have the solutions right here for you.
It is primarily to be noticed if your internet connection is working fine or not.
Because Roblox is an online game, it needs a good network with high speed. 
If at all, the internet is giving trouble, talk to the network provider.
You can use the FPS unlocker to resolve your graphics lagging problem.
FPS unlocker is one of the best solutions to your problem.
Not only does it curb the glitch, but it also enhances your Roblox gaming experience like never before. 
The main focus of the Roblox FPS unlocker is to tailor the graphics as per the user's requirements.
A piece of detailed information about the same has been mentioned in the article below.
Before moving forward, let's have a look into types of Roblox lag.
Types of Roblox Lag
The Roblox lagging is categorized into three heads:
Network lag 

System lag 

Graphics lag
Network lag happens because of the weak or poor network.
How to Fix Roblox Network Lag? 
Follow the easy steps mentioned below to reduce lag on Roblox:
Reset the Wi-Fi Router:

Look for the reset button on the back of your router. Keep the router ON, press, and hold the button for 15 seconds with any pointed object. Wait until the router is reset. Then turn it ON again.

Restart your device:

In most cases, this works best and resolves the problem.

Check network bandwidth:

If you face a lower bandwidth problem, you can try removing other devices from the router's connection.

Use VPN Services:

A good VPN service will help the data flow quickly from your computer to the game server. There are easy ways to connect to a VPN Service. Start by visiting the preferred VPN site, buy its subscription, and download and install VPN APK. Log in to your account and choose the nearest location server and connect

I prefer a

wired network

over Wi-Fi.

Change DNS Settings:

At times, the DNS Server is slow and doesn't work well. You can fix that by going to the Control Panel and select Network and Internet. Then select Network Sharing and then Ethernet. Click on the properties, and then you need to put 8.8.8.8 in Prefered DNS and 8.8.4.4 in Alternate DNS.
System lag happens because of the slow or outdated graphic card on your device.
The graphic card needs to be updated regularly for enjoying a trouble-free game.
How to Stop Roblox Lag with System Lag? 
Here are some easy steps to follow to stop Roblox lag:
Close unused background applications: If some applications keep running in the background, they slow down the system speed. Hence that affects the gaming experience. It would be best to close the unused background applications using any Task Killer apps to save yourself from that.
Re-install Roblox: If an application doesn't work correctly, we generally uninstall it and then re-install it. This helps in taking away the glitches that somehow happen while using the same.
Roblox is also an application installed on your devices. Re-installation will help in two ways: an updated version of the game and a glitch-free game.
Clear cache: Clearing cache frees up some storage on your device, which might be helpful for a better gaming experience. You should delete any unnecessary files from your system. This not only gives you storage space but also keeps malware away.
Graphic lag can be seen because of the unmatched graphic card on your system.
Talking about Roblox, if your device isn't powerful, you'll feel the sluggish game.
Lower graphics settings also limit the image quality.
How to Fix Roblox Graphic Lag? 
Follow these easy and simple steps to stop Roblox lag:
Manual Graphics:

For an enhanced game experience, you should change the Graphic Mode in Roblox from Automatic to Manual. To do so, start Roblox and click settings. There you will find the option to change the Graphic Mode from Automatic to Manual. Also, set the Graphics Quality to the lowest.

Use Resolution Changer:

When you change the resolution in Roblox, you get much better FPS in the game. But, at the same time, it might make the game blurry. To do so, download the resolution changer application and then open the same. Select the device template, click apply and confirm with YES.
You can also download one of our software that helps you the best in this matter.
That is FPSunlocker.net.
There must be some questions about FPSunlocker.net, like what it is, how to use it, and what you get.
Let us take each question one by one.
What Is the FPS Unlocker? 
Roblox FPS unlocker isn't any cheat or hack; it's simply a tool that allows users to modify the frame rates as per their requirements. 
Roblox FPS unlocker lets the users adjust the frame rate according to the game to avoid Roblox lag.
How to Use Roblox FPS Unlocker?
You need to follow four easy steps to use FPS unlocker:
Step 1: Download the exe file for Windows from https://fpsunlocker.net/download/. 
Step 2: Install the FPSUnlockerSetup.exe file. 
Step 3: Launch or run the FPSUnlocker.exe. 
Step 4: Press Shift + F5 to view FPS in the game.
What Does FPSunlocker.net Offer?
When you download our software, you are given four frame limits which are 120 FPS, 144 FPS, 240 FPS, and 300 FPS.
You also recover unlimited FPS from our software.
To retrieve this much FPS, the graphics of your system should be up to date and robust.
The more high-end the graphics of the computer, the more FPS it will support.
Final Words
Roblox has many exciting games. They are all full of imagination and creativity.
The only trouble that you face while playing the game is Roblox lag.
The most prominent ones being a slow internet connection and poor graphics. 
The various reasons and types of Roblox lag have also been discussed in the article.
FPSunlocker.net provides you with the best solutions for the problem of Roblox lag. 
We hope we could be the best help possible.
Keep following for latest and new content.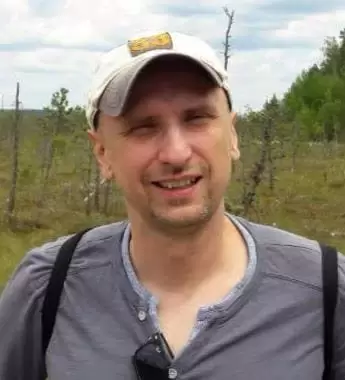 Petr is a serial tech entrepreneur and the CEO of Apro Software, a machine learning company. Whenever he's not blogging about technology for itechgyan.com or softwarebattle.com, Petr enjoys playing sports and going to the movies. He's also deeply interested in mediation, Buddhism and biohacking.