There's an electric pulse in the air, one that Apple lovers know all too well. The much-anticipated iPhone 15 is set to release this month, and with it comes the revolutionary iOS 17.  This pair brings together the best of new tech, starting a fresh chapter in great technology.
Hold onto your hats; the future of mobile computing is here! Together with our friends at Caseborne from Texas, let's walk you through some nifty features you might want to try out first.
About iOS 17
iOS 17 may seem like a minor update, but as they say, "Never judge a book by its cover." Although it doesn't revamp your phone entirely, subtle changes make a world of difference.
New Standby Mode Feature With iOS 17
Remember those digital bedside clocks? So the ones with glowing numbers in the dark? iOS 17 brings a similar vibe to your iPhone. Here's how you can set up Standby into your new iPhone 15:
Navigate to 'Settings.'

Scroll down and click on 'Standby.'

Ensure the toggles are activated and the portrait lock isn't engaged.

Plug your iPhone into a charger and switch off.

Position your phone in landscape mode.

Voila! Your iPhone transforms into a digital clock. You can customize what shows – calendar, clock, or the stock market!
Custom Contact Photo Features
Gone are the days when you merely assigned a static image to a contact's profile. So embrace the next level of personalization in contact photos. 
Advanced Photo Customization
Upgrading your contact photos has never been this fun and easy. Start by scaling the image to fit just right, be it a close-up or a wider view. Then, add a professional touch using depth effects, making the photos pop like they were taken with a DSLR camera. But it's not only about the image – you can also play around with how the contact's name is shown. With choices in fonts, sizes, and placements, you get to decide how everything looks together."
Enhance Caller Recognition
Your contacts will now glimpse your creativity every time you call them. Instead of a plain and predictable photo, they'll see an image you have curated and modified. 
Face-Time New Features with iOS 17
FaceTime wants to make online chats feel like you're talking in person. With its new updates, it's getting even closer to that real-life chat vibe.
Video Voicemail 
Have you ever felt the frustration of your FaceTime calls going unanswered? With the new video voicemail feature, you can leave behind more than just a missed call notification. Record a personal video or audio message, capturing the essence of your call or just sending a heartfelt message to be viewed later.
Once a video voicemail is left, the receiver can effortlessly play it back conveniently, ensuring no important messages or sentiments are missed.
FaceTime on Apple TV 
Your Apple TV is more than just for shows now. You can start a FaceTime call using your iPhone's camera and chat about the latest episodes or memorable moments. With a simple handoff, move your FaceTime chat from your iPhone straight to your Apple TV. This way, you can see everything clearer and feel even closer to the ones you're chatting with.
React with a Wave
With FaceTime's new AR reactions, you can add a touch of magic to your calls. Send vibrant 3D effects like confetti, hearts, and fireworks, turning moments into celebrations. And the best part? You don't need to press any buttons. Just wave or clap and watch the magic happen. 
Messages Upgrades
Apple continues to redefine the boundaries of communication with iOS 17. Offering a suite of newly integrated features, iOS 17 promises to make iMessage more intuitive, efficient, and expressive than ever before.
Consolidated iMessage Applications
Dive into an enhanced user experience with the new "+" button. This centralized hub gives you immediate access to your most frequently shared items – photos or audio messages. Moreover, beyond your favorites, a simple upward swipe reveals all your iMessage applications, ensuring all your tools are just a touch away.
Safety and Convenience Combined
Peace of mind is paramount. With the automatic Check-In feature, alert friends or family once you've safely reached destinations like your home, bridging the gap between safety and connectivity.
Navigating Conversations with Ease
No more endless scrolling. The innovative catch-up arrow propels you directly to the first unread message in a conversation. Plus, you can now swipe right on any message to initiate an immediate response, making chats more dynamic.
Precision Search
Gone are the days of sifting through heaps of messages. With the sophisticated search filters of iOS 17, combine multiple criteria to pinpoint the exact message you seek, streamlining your search process.
Revamped Location Sharing
Amplifying convenience, you can now share your location or solicit that of a friend right from the "+" button. Sharing a location with you integrates seamlessly into your conversation for instant access.
Transcribed Audio Messages
Recognizing the varied pace of modern life, audio messages in iMessage now come transcribed. Whether you listen immediately or read the transcription at your leisure, iOS 17 ensures your messages adapt to your preferences.
AirDrop Improvements
Say goodbye to those days of being tethered within a strict range. Welcome to an era where distance doesn't hinder connection and sharing reaches new heights of intentionality and precision.
Extended Connectivity
Missteps outside the AirDrop vicinity no longer mean lost connections. Leveraging the internet, even if you wander beyond the standard AirDrop range, the transfer remains uninterrupted and as smooth as ever.
NameDrop
The introduction of NameDrop has revolutionized the process of sharing contact details. Holding your iPhone close to another's iPhone or Apple Watch3 initiates the feature. This proximity-based system prompts users to selectively share specific phone numbers, email addresses, or even their Contact Poster, making it a highly customizable experience.
Intuitive Sharing Mechanism
Sharing isn't just about sending; it's about intentionality. A newly integrated method allows users to physically bring their devices closer, harnessing proximity to foster a more personal and direct way of initiating an AirDrop transfer.
Instant SharePlay Activation
Transforming the entertainment experience, users can now effortlessly initiate a SharePlay session. All it requires is the closeness of two iPhone 15 devices. By holding them together, the magic of SharePlay instantly unfolds, bridging users in a shared entertainment journey.
The modern Apple keyboard experience is evolving into a more dynamic and user-centric platform. It's no longer just about tapping keys; it's about understanding and anticipating the user's intent. Your device can understand your thoughts and seamlessly assist in articulating them.
Keyboard Enhancements
Autocorrect – an Intelligent Assistant
In the latest update, autocorrect is sharper and more reliable, reducing typos for clearer messaging. If it makes a change, the word is briefly underlined, so you're always in the loop. And if you prefer your original word? Just one tap brings it back, ensuring your text always feels true to you.
Predictive Text 
The keyboard offers real-time word and sentence predictions directly in the typing flow. You do not need to type long sentences when your keyboard can. Simply tap the Spacebar, and watch as your keyboard intuitively completes words or sentences for you, making it feel like a collaborative writing experience.
Privacy and Security Upgrades
Comprehensive Communication Safety
While previously focused on Messages, Communication Safety now protects a broader range of content. Your content on Apple devices is now under tighter surveillance. Whether it's videos received via AirDrop, photos shared through system-wide photo pickers, FaceTime messages, or Contact Posters in the Phone app. 
Filtering Sensitive Content
Stumbling upon unwanted content can be unpleasant. Apple acknowledges this and introduces a feature that blurs images or videos deemed sensitive. Before you view content in Messages, AirDrop, FaceTime, or third-party apps, you have the prerogative to view them in a blurred state, ensuring an additional layer of mental peace.
Fine-Tuned Permissions
With better permissions, you decide what to share and keep control over your personal information.
Robust Lockdown Mode
In a world where cyber threats are becoming increasingly intricate, Apple amplifies its security fortress. The enhanced Lockdown Mode provides a stalwart defense against even the most intricate cyber attacks. The cherry on top? This fortified shield can now be activated across all Apple devices, including the Apple Watch, ensuring a seamless protective bubble around your digital ecosystem.
Other Enhanced Features of iOS 17
Visual Look Up
Have you ever stumbled upon a mouth-watering dish but unsure of its name? Snap a photo, and Visual Look Up will identify the dish and suggest similar recipes for you to try.
Also, if you want more details about an object in a photo, lift the subject and get a plethora of information through the callout menu.
Visual Look Up now extends its brilliance to videos. While watching, pause on a frame, long press on a subject, be it a plant, animal, or landmark, and get an instant 'Look Up' providing a wealth of details.
Spotlight
The search game gets smarter with Spotlight. When you key in an app name, Spotlight doesn't just stop at showing the app. It preemptively provides App Shortcuts, predicting your next move. For instance, if 'Photos' is your search, a shortcut could usher you directly to the 'Favorites' album, saving clicks and time.
Health App
The Health App now dives deeper into mental health, offering valuable insights and tools to maintain balance and serenity. Moreover, protecting one's vision is crucial. The Health App now provides features focusing on vision health, ensuring you get the insights to safeguard those precious eyes.
Takeaway
We hope this guide helped make iOS 17 a bit clearer for you! Remember, technology is here to simplify and enhance our lives, and iOS 17 is no exception. So, play with it, see what you like, and remember: practice makes perfect—got questions or a fun tip? Leave a comment below!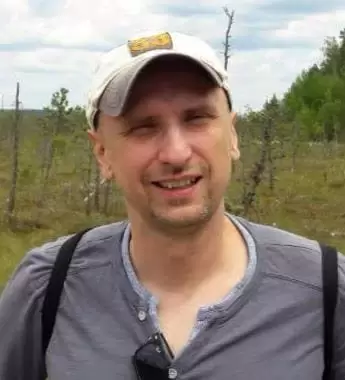 Petr is a serial tech entrepreneur and the CEO of Apro Software, a machine learning company. Whenever he's not blogging about technology for itechgyan.com or softwarebattle.com, Petr enjoys playing sports and going to the movies. He's also deeply interested in mediation, Buddhism and biohacking.