Guest posting is one of the methods to get inbound links for a website. 
But few people use it. 
Since guest posting serves to get quality links that will make the advancement of external links more efficient. 
According to the ahrefs.com poll, the average number of clicks to the site of a guest post author is 50 times. 
Hence, in this post, we will look at what guest posting is and what profits it provides.
Who Needs Guest Posting?
Guest posts are compelling when it comes to the systematic development of your business. 
They are resorted to for the constant organic growth of the audience interested in your product or service.
Guest reports are suitable for beginners and experienced market players as a step to promote websites. 
With their help, you can be found not only by potential customers but also by promising partners.
The advantage of such a tool as guest posting is the minimum cost of this type of promotion. 
At the same time, the result of the proposed kind of advertising can recoup your investment tenfold.
Where to Place Guest Posts?
Find sites whose content is close to the direction of your business.
 Always target resources with a slightly more extensive reach than yours. 
To build a positive reputation, brand awareness, and drive traffic, partners with a large active audience are suitable.
If your goal is to build backlinks, look for sites with a high domain rating.
Looking for Themes for Guest Posts
Focus on the interests of your audience. For instance, the Audience Interest Tool shows a cloud of topics of interest to visitors.

Define keywords. Use services such as Google Keyword Planner, Ahrefs.

Q&A services will also help you find questions by keywords.

Google Trends will select the most relevant topics by keywords.

Platforms for communication and discussion will come in handy: forums, social networks, Reddit, Youtube, Quora, news portals. They will help you quickly find issues of interest to your audience.
How to Make a Good Effect of Guest Posting?
For your guest posting to be effective, follow these simple tips:
Choose sites for publishing content manually. You have to consider everything: blog rating, traffic, user activity.

If you order guest posts from copywriters, be sure of their quality. The content should be expert, and it is advisable to be read by a person who is knowledgeable in the topic.

Before writing a guest post, discuss all the requirements with the blog owner: the text volume, images, uniqueness, structure. It will help avoid unnecessary problems in the future.

Don't forget, guest posts are not the ads. Therefore, do not devote the entire text to the advantages of the product or service. A slight hint left by chance is enough. If users see the overtly advertising nature of the content, they will not read it. Moreover, they will not click the link left.
Do not be afraid to contact the owners of popular sites. 
Yes, many will refuse, but some will agree. It will give you a high-quality link from the top site.
Keep track of published guest posts. 
Communicate with users, answer questions, enter into discussions. It will also help increase traffic.
Should You Use Guest Posting?
Guest posts are more reliable since you agree with the blog owners about the details of cooperation without intermediaries. 
And with the right approach, their effect will be much higher than from temporary or permanent links purchased through exchanges (since they usually involve medium and low-quality sights). 
By focusing on user intent, you can still create quality guest blogging links that diversify the user experience. 
The thing about guest blogging is that you start generating huge traffic through long-tail queries.
How Do I Track the Performance of Guest Posts?
You are already seriously engaged in posting on third-party resources, but do not know how effective it is. 
What to do? 
The simplest thing is to use the services of existing analytics services: Google Analytics, Matomo, Clicky, and others. 
With their help, they track the number of transitions to the site from various sources, draw conclusions, which publication, on which resource gives the result. 
It is best to use all three resources for detailed, objective information.
It is recommended to evaluate the incoming information twice a month.
Be Sure to Pay Attention to the Following Parameters:
the number of views, direct transitions, reposts, likes, comments;

growth in the number of visitors;

increase in brand query.
Continuous review of the usefulness of links in guest posts will help you identify the most appropriate resources and save you time and money.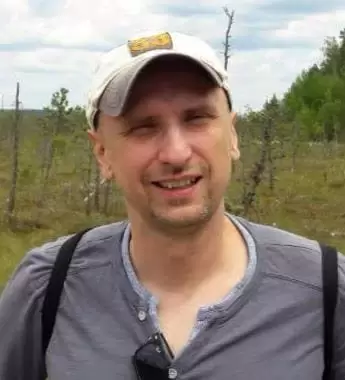 Petr is a serial tech entrepreneur and the CEO of Apro Software, a machine learning company. Whenever he's not blogging about technology for itechgyan.com or softwarebattle.com, Petr enjoys playing sports and going to the movies. He's also deeply interested in mediation, Buddhism and biohacking.