For the majority, games might be a source of entertainment and fun.
But for some of the players, it's the source to earn a good amount of money as well.
Video games have provided their extended support to most of us in this situation and been the best pastime other than watching web series.
However, that's not the case with everyone.
And let me tell you this, not everyone has a powerful computer system with all the system requirements in order to play high-end games.
But who needs those complex graphics games if you have the option for Friday night funkin?
What Is Friday Night Funkin?
Friday Night Funkin is a browser game available on FNF Unblocked.
Friday Night Funkin (also abbreviated as FNF/fnf) is an arcade game based on street rap battles and music. 
The game was launched in November 2020 without the hope that it will gain popularity in the future.
However, this game has grown in popularity all across the world within just a few months after the launch. 
With more than hundreds and millions of players based in more than one country, the Friday night funkin has recently topped the list of "Best browser game in 2021". 
According to statistical data and reports, nearly 97 per cent of the players liked this video game with over 4.8 percent of google ratings, which is itself a huge accomplishment. 
I know what you are thinking about.
Yes, there is more than one reason why you should and must give fnf a try.
Take a look at some of those few reasons. 
Friday Night Funkin is an Open-Source Game
Over hundreds of games, whether high-end or low games, are available out there.
But if you filter down the list of games considering open-source, the only handful of video games are available.
To your knowledge, open-source games are those types of games whose source code or the basic programming scripts (from which the game is developed) are available to anyone and everyone without any standard encryption. 
While playing open-source games like FNF, you do not have to worry about safety or privacy issues.
Thankfully, they can't or, in fact, never steal your data in the name of personalized advertisements.
Mods Are Welcomed
While playing games with all the same settings and modes, it might get boring after some time.
This is where the mods come into the picture.
A mod (most of the time also known as 'modification') in games is the changes made to the main files of a game for adding some new features and/or settings other than the existing one.
The sad part is, not all the games will let you run the mod version.
And the good news is, you can install mods and play fnf with extra thrill, more fun and customizations.
You don't need to be a programmer or game designer in order to develop your own mods.
Thefnf unblocked is there for you with a fully loaded endless list of mods absolutely free of cost. 
Friday Night Funkin Doesn't Require a Download
What if you can play games without downloading the source file?
While it might sound unbelievable and impossible for most of us, but that's true!
Fortunately, the official website of fnf unblocked has made it possible to play FNF without downloading game files and getting low on storage.
Let me explain to you how.
As mentioned earlier, the Friday night funkin is a browser game, which means that you can play them in any web browser without having to download the files. 
Yes, one can play the html5 version of fnf Chromebook without compromising with mods.
Isn't that interesting? 
Cross-Platform Compatibility
Cross-platform compatibility refers to those apps and video games that are easily compatible with more than one operating system and device.
And fnf is not an exception here. 
Friday night funkin can be played on web-browsers. But that does not mean you can't download the game on your device. 
In fact, the game is available to download on both the major operating system, iOS as well as android. 
Bottom Lines
Games like fnf do not require the best computing power. And frankly speaking, you don't need to buy any powerful device for this purpose.
So now, you can play games with interesting storylines and mods undoubtedly. 
The question is, are you ready to compete with other players and set the best record?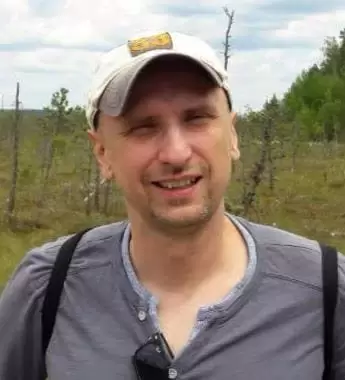 Petr is a serial tech entrepreneur and the CEO of Apro Software, a machine learning company. Whenever he's not blogging about technology for itechgyan.com or softwarebattle.com, Petr enjoys playing sports and going to the movies. He's also deeply interested in mediation, Buddhism and biohacking.