Are you shopping for web help desk software and wondering how to evaluate all the choices?
If so, it's important to begin the search with a clear set of criteria so you can find a product that suits your company's needs.
Locating a quality product is a challenge because there are plenty of choices at a wide range of price levels.
The main goal is to identify a handful of products that you won't have to get rid of in a few weeks.
Whether you purchase a stand-alone package or opt for web-based or SaaS-type offerings, be careful to evaluate it carefully.
And keep in mind that there are costs associated with data migration to a new system, user training, and proper setup.
Try to find something that won't just work, but will work for at least a year.
What kinds of things should you look for? Here's a short list to get you started.
Right Features of Web Help Desk Software
You'll probably get dizzy reading reviews about the many features available.
As you go through the lists, use them to make up your own must-have features of web help desk software.
One of the most common reasons many become dissatisfied with a new help desk package is that it lacks the features they truly need.
For instance, consider opting for product reporting, attachments, product tracking, a customer database, ticket prioritization, and a contact database as starters.
Even if you don't think you need these items immediately, realize that your organization will grow.
Plus, it's always better to have a few more features than you need, rather than not enough.
End-To-End Capability
The question to ask is if this product able to handle the entire range of HD processes, from the initial creation of a service request all the way to final issue resolution?
You might need to do a little digging to find the answer, but it's time well spent.
A standard web help desk software is one of the most crucial IT service management options.
Thus it pays to investigate before buying a product.
This particularly concerns the help desk or ITAM software for your business.
What are some of the key functions between start and finish?
They include rule-based escalation and routing for a fully automated ticket management capability, multiple types of alerts, IT asset management.
This is for you to be able to follow and manage software/hardware asset life cycles.
Plus, look for an extensive built-in knowledge base so users can find content that helps them locate their own solutions when appropriate.
User Interface of Web Help Desk Software
Here's where it pays to opt for several free trials.
Take the time you need to thoroughly study ease of use with each software on your short list.
Test all the components and try to integrate the free trial software into your actual work routine.
This is the single best way to get a feel for whether the user interface is up to the job.
Take notes, compare products, and add all the analyses to your decision-making spreadsheet.
Comprehensive Help Options
You would think a software with the word help in its name would include full-scale help options for uses.
This is not always the case.
During your free trial, set aside time to investigate the help section and discover whether it offers users all the assistance they need.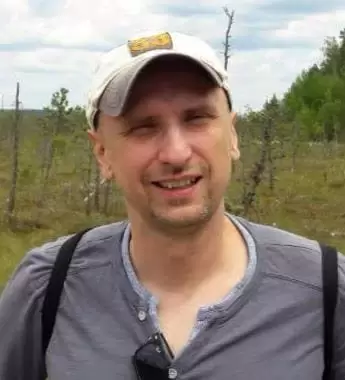 Petr is a serial tech entrepreneur and the CEO of Apro Software, a machine learning company. Whenever he's not blogging about technology for itechgyan.com or softwarebattle.com, Petr enjoys playing sports and going to the movies. He's also deeply interested in mediation, Buddhism and biohacking.