With the third generation of Ryzen processors, AMD currently has the most interesting processors on the market with the AMD Ryzen 5 3600 and the Ryzen 5 2600. To get the most out of them, you will need one of the newer motherboards, with an X570 chipset or the older ones with the X470 and B450 chipsets.
Before we delve into the X570 motherboards, it is important to consider whether you need a relatively expensive X570 motherboard. The differences between the new X570 and the older X470 and B450 chipsets are not very large. 
The X570 chipset offers faster USB 3.2, second-generation ports, which is especially useful for faster access to external storage. It is also the first chipset that supports PCI-express 4.0, for even faster SSD performance.
These relatively pricey AMD X570 motherboards are especially interesting for a mid- or high-end system, or if you're considering adding a high-end video card in the future. For simpler needs, B450 and X470 boards are an excellent choice.
Consider Your Needs
It is especially important to map out beforehand what your needs are going to be:
how many m.2-SSD or SATA drives are you going to use

what is the number of fans or RGB accessories that you want to connect

how many RGB-headers do you need

which connections does your housing have

how many USB-ports do you want on the back

what are your requirements in terms of wifi or even faster networking offerings?
We appreciate motherboards that give the best bang for the buck but we also always advise putting your own requirements first.
Manufacturers
Four major manufacturers remain when it comes to motherboards:
They buy the X570 chipset from AMD and each builds their own product around it, with different specifications and price points. 
Things like the bios, software, and power supply vary greatly from brand to brand.
Bios and Associated Software
Especially when it comes to bios and associated software, ASUS has a clear lead over the competition. The differences in performance between most motherboards are negligible when using the same settings.
So such an advantage is to be taken into account.
Downside
The downside is that ASUS appears to be aware of that advantage and sells its motherboards, which are essentially equal in functionality as their competitors, at a higher price.
This is especially noticeable at the bottom end of the market. Both the Prime X570-P (around $200) and the Prime X570-PRO (around $280) offer relatively few connections compared to their direct counterparts.
For example, these boards have a limited number of internal USB headers to fit into your PC's housing compared to others.
ASUS
ASUS is traditionally strong in terms of power supply (VRM) and on top of that, they build their X570 boards spacious enough as we see with the Prime X570-PRO. 
That makes these motherboards also suitable for AMD's 16-core Ryzen 9 3950X, to be released later this year. As a result, all ASUS boards objectively offer a good experience, as long as the capabilities that are offered by them meet your requirements.
The appearance of the ASUS boards also adds to these boards something extra. ASUS is especially booming in the luxury segment, where the manufacturer has added some more complex features.
Overclockers, tweakers, and lovers of custom water cooling systems who are looking for the best motherboard for their purposes, the price being secondary, go with ASUS. 
ROG Crosshair VIII Hero
The ROG Crosshair VIII Hero (around $400) for example, has a lot of fan-headers, special headers for your water cooling system, extra buttons for (extreme) overclocking, an excellent power supply to push every CPU to the limit.
It is supported by the most extensive bios on the market. As long as the price is not an objection, this X570 board is the best. 
Do you want to use water cooling and are in doubt about the even more expensive ROG Crosshair VIII Formula (around $600)? The addition of an EC water block on the same basis as the Hero sounds cool, but it doesn't offer enough added value to justify the $200 higher price.
ROG Strix X570-E
The ROG Strix X570-E (around $350) may be interesting as the most affordable motherboard that includes a fast 2.5 Gbit/s network connection.
But as long as a high price is not an objection to you then the ASUS ROG Crosshair X570 VIII Hero is the one for the real enthusiasts that want the best.
Gigabyte
Gigabyte, on the other hand, may have the most competitive X570 offering. Only their entry-level X570 Gaming X (around the $190), we would rather ignore, since it is not worth the savings.
But with the X570 Aorus Elite (around $210) and onwards, we are seeing a solid motherboard with reliable power and a collection of connections that's roomier than the competition at practically every price point.
If your motherboard needs to drive combinations of RGB-lighted components, ASUS is the preferred choice. But as soon as that is not a consideration, Gigabyte will prevail at any price point.
X570 Aorus Elite
In fact, the X570 Aorus Elite is so complete that we see no reason for most users to spend more.
You get a decent power supply, a 10 Gbit/s network connection, plenty of RGB and ARGB headers, ten USB ports on the back, and enough internal headers for enclosures with four USB ports on the front and even a USB-C port, something no competitor does at this price point.
Overclockers may consider the slightly more expensive X570 Aorus Pro (around $270) for its troubleshooting features, additional fan headers, and a slightly better power supply, and the X570 Aorus Ultra (around $320) is one of the more affordable options with three m.2 locks.
X570 Aorus Master
The X570 Aorus Master (around $390) is of a very different order and already belongs to the high-end segment. It has one of the best VRMs on the market, 2.5 Gbit/s network connection, wifi 6 (or 802.11ax), and a third m.2 lock on top of the already good combination of features.
This makes it a strong competitor to the ASUS Hero, MSI Ace, and ASRock Phantom Gaming X.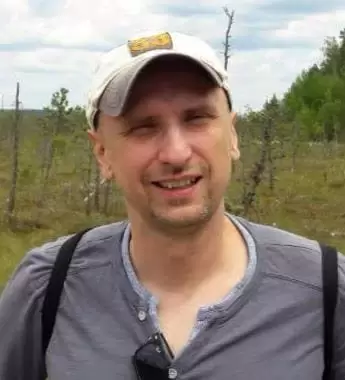 Petr is a serial tech entrepreneur and the CEO of Apro Software, a machine learning company. Whenever he's not blogging about technology for itechgyan.com or softwarebattle.com, Petr enjoys playing sports and going to the movies. He's also deeply interested in mediation, Buddhism and biohacking.