Have you ever been interested in digital assets?
Whenever you log into social media or turn on a news website, you're almost certainly bombarded with details of the latest crypto craze, the next red-hot NFT or another blockchain asset.

They're everywhere now, with crypto and digital asset companies sponsoring big events, sponsored sports teams, and targeted advert campaigns.
Right now, digital assets are popular, but there are signs that the industry is moving away from a certain type.

For instance, some industries have turned their noses up at NFTs.
Take video games; Ubisoft dropped a range of NFTs, thinking they would be the next big thing, but sales were poor.
Liverpool Football Club, owned by American John Henry, released their unique NFTs to the world last month, and they too sold poorly.
Has the digital asset bubble burst?

The answer is no, but it could be evolving.
There's a suggestion that blockchain technology is changing to suit consumer needs.
But not necessarily heading in the direction the industry thought it might take.
Ubisoft might have had the right idea with transferable digital assets but executed it poorly.
How do we know?
Well, fan tokens are a good place to start.
Fan Tokens as Digital Assets
The rise of the fan token has been startling.
Backed by the cryptocurrency Chiliz, they started as a European innovation that is slowly coming across to the US.
They're a way for supporters of a club to buy digital influence.
One fan token gives the purchaser certain benefits, such as voting rights on club decisions or exclusive digital content.
The token can be bought and sold, much like an NFT, but it has tangible benefits for the owner.
Whilst NFT sales have been disappointing in some industries, fan tokens have been heavily bought into.
So much so, the parent company behind them are setting up a New York office as they seek to penetrate the US market.

The end-user experience is likely to be at the forefront of any evolution the industry makes.
As consumers kick back on simple NFTs, providers will look to offer more, and the fan token model is a great example of how they may choose to do that.
A token could be like a subscription service, albeit a permanent one.
So instead of Ubisoft selling an NFT, they're selling a token for a game that gives the holder certain access or privilege that other gamers don't get.
They still won't be universally popular; any attempt to monetize gaming is met with resistance.
But the industry does need to offer something more than a picture of a punk or whale that a ledger says you own.

With this increased exposure comes a new push for regulation, and that's another glimpse into the future.
Regulation has been slow, and much of the crypto market is still a minefield for investors who don't know what they're doing.
It's also a challenge for exchanges and the like.
The Mt Gox crypto hack exposed vulnerabilities in the system that set the industry back light-years.
Conclusion
As we look into the future, tighter regulation and security are surely high on the agenda.
That suggests it is being taken seriously.
Indeed, Federal Reserve Chair Jerome Powell reported to Congress that Bitcoin was a "speculative store of value" like gold.
In late 2021, the federal bank regulatory agencies announced their policy sprints for crypto, signaling the start of this tighter regulation.

So, more options for the end-user, tighter regulation and hopefully awareness of a changing market.
That seems to be the immediate future for the world of digital assets.
But in an ever-shifting industry, it cannot be said for certain exactly what will happen. We will just have to wait and see.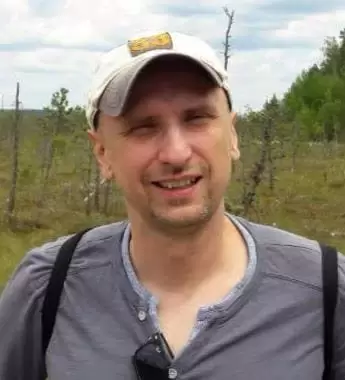 Petr is a serial tech entrepreneur and the CEO of Apro Software, a machine learning company. Whenever he's not blogging about technology for itechgyan.com or softwarebattle.com, Petr enjoys playing sports and going to the movies. He's also deeply interested in mediation, Buddhism and biohacking.