In recent years, bitcoin, which operates as a decentralized digital currency, has emerged as a sought-after investment choice. The possibility of achieving significant profits has enticed numerous investors. This resulted in the expansion of bitcoin exchanges. Such exchanges provide a platform for users to purchase, sell, and exchange bitcoins and other digital currencies.
If you're intrigued by the prospect of investing in bitcoin, the initial step is to create an account on a cryptocurrency exchange. In this guide, you will be led through the process of setting up a new account on a bitcoin-focused cryptocurrency exchange. If you're interested in investing in bitcoin, check out more info about bitcoin evolution for step-by-step instructions on how to open an account on a bitcoin exchange.
Choose a Bitcoin Exchange
The first step in opening a bitcoin exchange account is to choose an exchange. There exist numerous exchanges that offer their distinct features and advantages. Before choosing an exchange, you should consider fees, security, and reputation.
Register on the Bitcoin Exchange
After selecting an exchange, the subsequent move is to create a user account. This requires submitting personal details, such as full name, email, and password. In some instances, verifying one's identity might be mandatory. This you can achieve by presenting a government-issued identification document and a document confirming your residency.
Add Payment Method
Upon completing the registration process, the subsequent step involves attaching a mode of payment. Most Bitcoin trading platforms enable the acquisition of Bitcoin using fiat currencies such as the US dollar or the euro. To facilitate your trades, you can connect a bank account or credit card to your trading platform account, enabling you to access the funds required for your transactions. Remember that different exchanges may have other payment methods, so choose one that suits your needs.
Verify Your Account
Most exchanges require you to complete a verification process to ensure the exchange's and its users' security. Additional personal information, such as your passport identification or social security number, might be required to complete the process. Moreover, you may need to provide an image of your identification card and a self-portrait.

Fund Your Bitcoin Exchange Account 
Upon successfully verifying your account and setting up a payment option, you can then deposit funds into your account. This facility will allow you to acquire Bitcoin and other digital currencies on the trading platform. You can usually choose between market and limit orders and set the amount of bitcoin you want to buy.
Buy Bitcoin
With funds in your account, you can now buy bitcoin. The process will vary depending on your exchange, but it involves choosing the bitcoin you want to purchase and confirming the transaction. The bitcoin will then be added to your exchange account.
Withdraw Your Bitcoin
To initiate a withdrawal of your bitcoin, it is possible to transfer it to a digital wallet. Most exchanges have a withdrawal function that allows you to transfer your bitcoin to an external wallet. You will need to provide the wallet address and confirm the transaction.
Monitor Your Investment
Once you have bought bitcoin, keeping an eye on your investment is essential. Most exchanges offer real-time price updates, charts, and other tools to help you track the market.
Consider Trading Strategies on the Bitcoin Exchange
While some investors buy and hold bitcoin as a long-term investment, others prefer to trade it for short-term gains. In addition, many trading strategies, such as day trading or swing trading, can be used. These strategies involve buying and selling bitcoin at different times to exploit market movements.
Diversify Your Portfolio
Investing in bitcoin can be a high-risk, high-reward proposition. Therefore, diversifying your portfolio to reduce risk and increase potential returns is essential. Investing in other cryptocurrencies or asset classes, such as stocks or bonds, can do this.
Conclusion
Although creating an account on a cryptocurrency exchange platform may seem intimidating, it is actually a simple and uncomplicated process. Following the steps outlined in this article, you can create an account on a bitcoin exchange and start investing in this exciting new asset class. Remember to choose a reputable business, verify your account, and set up robust security measures to protect your investment.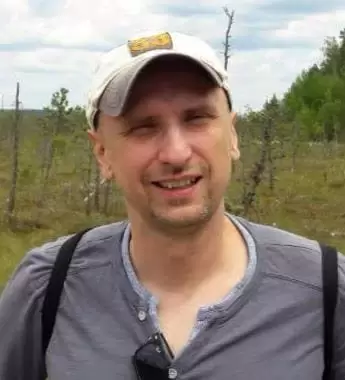 Petr is a serial tech entrepreneur and the CEO of Apro Software, a machine learning company. Whenever he's not blogging about technology for itechgyan.com or softwarebattle.com, Petr enjoys playing sports and going to the movies. He's also deeply interested in mediation, Buddhism and biohacking.