Despite the fact that blockchain and cryptocurrency project promotion is banned on most social networks and ad platforms, the marketing sector that services these industries is thriving like never before.
Bullish market momentum aid lockchain projects greatly.
It constantly pushes cryptocurrency prices up, blockchain projects rush to get better exposure and therefore employ all possible marketing tools available to them.
And first and foremost, it is the bitcoin ad networks they go to.
The reason why crypto projects and blockchain businesses opt for crypto ad platforms is that it is the only tool that delivers primary exposure.
It also lets them reach out to new audiences via precise targeting (in some cases).
Of course, marketing implies utilizing other instruments also.
Community development, content marketing, and so on can also be considered as key traffic attraction techniques.
But they primarily help with retaining an existing user base once it is channeled to the product or service by a bitcoin ad network. 
Therefore, we have decided to evaluate the market of the best crypto ad networks and give you the gist of what they are all about.
So that when the time comes to promote your blockchain business, you know exactly what the best platforms are!
This is also important because nowadays, it has become very easy to waste all your marketing budget, not getting the expected conversions.
And hence, the better you know the tools, the more effective your crypto marketing campaign will be.
The same logic can be applied to publishers who are looking to monetize the traffic their websites generate.
Ideally, you are looking for the best ad platform that pays well and has clear and straightforward monitoring in place so those clicks don't go unnoticed!
Best Bitcoin Ad Networks Review 101 
In case you are not acquainted with bitcoin advertising networks, these guys are practically like Google Adsense but for the crypto world.
If you are an advertiser, they distribute your ads and banners across crypto-related sites.
Also, they let you attract new audiences that are tailored to your request (applicable to a small number of ad networks).
Happen to be a publisher? Bitcoin ad networks can be of great help to you too, as they buy out the traffic that visits your website and pays you for every user that engages with their banners.
So then, without further ado, let's see what these extremely important participants of the crypto world have to offer…
Bitmedia
Bitmedia is one of the most grown-up and established bitcoin ad networks in the industry.
This ad network has helped a myriad of crypto projects to gain exposure and become the go-to businesses in their domains.
What really strikes us about Bitmedia.io, is the professionalism of the team, traced by how they develop the platform.
Not only does the company boast incredible support that can advise you on how to best set up your campaign, but it is the implementation of new marketing tech that prevails over the competition.
Bitmedia allows you to tailor targeted marketing campaigns and utilizes the internet of behavior to segment just the right audience, which is probably why the industry's leading companies choose to market with it. 
Similar to advertisers, publishers can expect a top level of services and a continuous flow of verified ads.
We have spoken to a number of existing publishers that work with Bitmedia and all outlined that they are happy with the remuneration their partnership provides. 
Bitmedia at glance:
Verification: All advertisers and publishers get verified

Ad formats: Responsive ads, display ads

Ad plans: CPM, CPC, CPA, RTB

Support: Very good

UI: Very good

Targeting: Industry-leading
Cointraffic
Another established marketing services provider.
Although their support at times may not be as responsive as with the above-mentioned network, Cointraffic is known as a solid platform that is not in the business of delivering surprises.
They also verify all advertisers to make sure that no scams go through to the end-user.
More so, Cointraffic provides press release services where they distribute clients' PR statements across the publishers they work with.
We cannot comment on whether PR release distribution is a helpful primary traffic acquisition tool but it sure is handy when evaluating all possible ways to market your business. 
As for publishers, all the available reports online state that it may take weeks to get approved by the platform.
Cointraffic at glance:
Verification: All advertisers and publishers get verified

Ad formats: Banner ads, native ads

Ad plans: CPM, CPC, CPA

Support: Good

UI: Good

Targeting: Good
A-Ads
Being also one of the oldest advertising networks out there, A-Ads has one incremental difference. There is no targeting.
This bitcoin ad network gives you a list of websites where your ads can be displayed and it is left to you.
Thus, you can do all the necessary research regarding each and every publisher.
Another difference lies in anonymity.
A-ads doesn't verify its clients and therefore resembles more of a decentralized exchange where you log in with your bitcoin wallet without registering using your personal details.
Resultantly, most ads that go through this platform are marked as High Risk.
Publisher registration follows quite an identical logic, but do keep in mind that the supplied ads are not verified and may be of not entirely legal nature.
Still, this hasn't stopped these guys from thriving so they definitely found their user base. 
A-ads at glance:
Verification: No verification

Ad formats: Banner ads

Ad plans: CPM (beta), CPC

Support: Good

UI: Good

Targeting: very partial, limited to publisher selection
Coinzilla
 A slightly new addition to the industry. Romania based Coinzilla launched in 2016, pivoting towards a verified process applicable to both advertisers and publishers.
This crypto advertising network allows btc, eth, and wire deposits which, payments-wise, raises it above the competition.
In order to register, your website must be at least 3 months old but even then you are not guaranteed to be approved.
All in all, Coinzilla is a solid performer and it has rightfully earned its place on the market. 
Coinzilla at glance:
Verification: All advertisers and publishers get verified
Ad formats: Banner ads, responsive ads
Ad plans: CPM, CPC, POP
Support: Good
UI: Good
Targeting: Good
Best Bitcoin Ad Networks Summary
Our comparison of the best bitcoin ad networks consists of the industry's top players.
Also, it outlines both advantages and disadvantages that they boast.
Knowing who to trust with your marketing campaign is incremental to its success.
Therefore this list of best bitcoin ad networks should give you a good idea of which cryptocurrency ad network fits your profile and needs the most.
The choice is yours, but the better vendor you opt for, the better your bitcoin marketing campaign will be!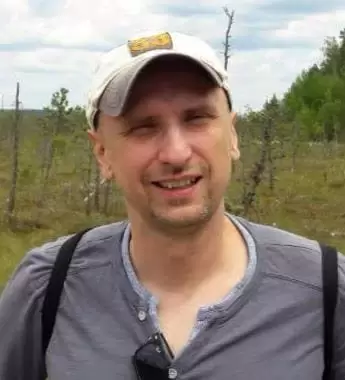 Petr is a serial tech entrepreneur and the CEO of Apro Software, a machine learning company. Whenever he's not blogging about technology for itechgyan.com or softwarebattle.com, Petr enjoys playing sports and going to the movies. He's also deeply interested in mediation, Buddhism and biohacking.