Numerous merchants and services accept such currencies for online shopping as Ethereum, Bitcoin, and other cryptocurrencies worldwide. So one of the main reasons digital currencies have been developed was for people to use them as anonymous payments. However, the objective is often lost from view due to the hype the financial sector and media outlets have created around cryptocurrencies.
Everyone seems to focus only on digital tokens' volatility and their price fluctuations. Price fluctuations are important for investors, but knowing how to use cryptocurrency as a payment solution is essential because it's gaining great popularity and traction. 
Digital currencies are complex assets, but using them as a payment option is simple. This article provides information on what the process implies.
Ethereum, Bitcoin and Other Cryptocurrencies for Online Shopping?
Ethereum has gained great popularity over the last few months because it completed the Merge and transitioned from a proof-of-work to a proof-of-stake protocol that allows it to cut the amount of energy it uses. It's the second most valuable cryptocurrency, behind Bitcoin, and therefore several companies accept ETH payments. Therefore, you can practically spend Ethereum however you want. You can buy Ethereum with a credit card or bank transfer via an online exchange platform like Binance if you want to use the altcoin to shop online. 
Once you trade fiat money for ETH, you can consult the list of merchants that enable Ethereum users to buy things. This means that you can pay for products and services from your crypto wallet. They recommend to add several digital currencies to your wallet if you want to use solely digital cash to pay for online shopping. Because even if Ethereum is one of the most popular digital tokens, some merchants prefer Bitcoin or other altcoins. 
Here is a list of things you can buy with Ethereum and other digital currencies. 
Jewellery and Gold
Whether you want to gift yourself some valuable accessories, buy a luxurious present for your loved one, or diversify your portfolio with gold, you can use Ethereum to pay for purchases. 
Vehicles
Do you want to buy a new car? Look for car dealerships that accept cryptocurrency payments and ride in style. 
Real Estate
Bitcoin and Ethereum are two of the most popular digital currencies used for real estate transactions. However, before looking for a property, ask your real estate agent to connect you with sellers who accept crypto funds. 
Clothes and Fashion
Several popular clothing brands accept crypto payments. You can easily find a list of retailers if you search online. 
Food
Suppose you're ready to travel and intend to pay for food with digital currencies; research ahead to find what restaurants accept crypto. You can also get food delivered to your house. 
Accommodation
Suppose you're planning your next trip and want to use your crypto savings to cover the expenses, book accommodation, buy plane tickets, and pay for services with crypto. 
Entertainment and Gaming
When in search of something enjoyable to pass your time, you can use Ethereum or another cryptocurrency to buy concert tickets, video games, or see live sports. 
Donations
If you want to support non-profit organisations you can donate Ethereum, Bitcoin or other cryptocurrencies. 
Professional Services
Depending on the kind of services you're looking for, you can purchase them with your cryptocurrency of choice. 
Decentralised Apps
As expected, Ether is the necessary token to interact with Ethereum-based apps. 
Typically, it's easy to use Ethereum and other well-known cryptocurrencies to pay for online purchases. For instance, you can either spend the coins directly with the merchants that allow crypto payments, use it like cash via a wallet, buy gift cards, or send it to businesses or individuals via a P2P transaction. 
Where Can You Use Digital Currencies for Online Shopping?
Even if digital currencies are still in their infancy, the list of companies that allow crypto payments is quickly growing. Thus, as shown above, you can purchase diverse goods and services. Here we'll also have a look at some well-known brands that encourage payment with digital cash. 
AT&T

AMC Theatres

Microsoft

Overstock

Paypal

Newegg

Starbucks
Moreover, several brick-and-mortar stores also accept cryptocurrency, but you'll have to check with your local ones to ensure the payment method is available. 
Benefits of Making Cryptocurrency Payments
Digital currencies like Ethereum and Bitcoin rely on encryption techniques that regulate their use. Cryptocurrency is decentralised, so no individual or organisation controls it, but instead, complex mathematical algorithms govern the amount of tokens created and how they can be used. The principle behind blockchain guarantees limited inflation and ensures users can complete transactions without the involvement of third parties like banks or financial institutions. Thus, crypto payments are immediate and imply no international transaction fees. 
Well-known companies like Microsoft, AT&T, and others have integrated crypto payments into their services early in the day. Based on the benefits, it makes sense for other businesses to explore digital currency payments. Here are the reasons why cryptocurrency payments are imperative.
Increased speed – as a customer, you want everything quickly, and you can blame Amazon Prime for this. You want to complete transactions fast, with a tap on your smartphone, and you want the services or products delivered quickly. Paying with crypto removes the processing time, and the exchange between you and the retailer occurs seamlessly. 
Elevated security – digital currencies like Ethereum and Bitcoin are based on blockchain technology, which is one of the safest technologies today. As a customer, you have a strong sense of trust when you complete transactions via blockchain because it confirms the authenticity and validity of the products. 
Increased trust – as a customer, you have high expectations and ask for an innovative ecommerce experience to grant a retailer your loyalty. The blockchain provides companies with robust data they can use to personalise services. 
Access to new markets – digital currencies eliminate the need for an intermediary between you and the seller, meaning that as long as you have an internet connection, you can access your funds and shop from companies worldwide.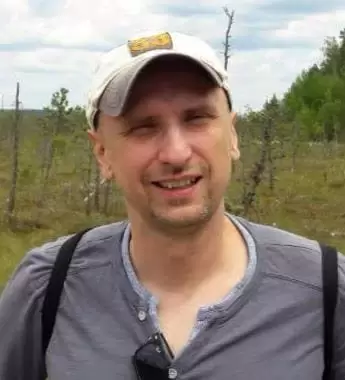 Petr is a serial tech entrepreneur and the CEO of Apro Software, a machine learning company. Whenever he's not blogging about technology for itechgyan.com or softwarebattle.com, Petr enjoys playing sports and going to the movies. He's also deeply interested in mediation, Buddhism and biohacking.