Bitcoin is known as a decentralized currency that has gained huge popularity for a couple of years and a bunch of things started being possible to buy with bitcoin. This currency is constantly providing reasons that there is an indeed replacement of fiat currencies.
Due to its popularity and benefits, several merchants and institutions already started to accept this valuable asset. 
The rapid rise of demand for Bitcoin made this digital currency highly volatile.
You will find a high search volume about Bitcoins and its related topics on the internet because people are getting aware of this digital currency, and they are willing to know more.
The value of one Bitcoin is high in the market, and there are numerous expensive things that you can buy with Bitcoin and other Cryptocurrencies.
Moreover, Bitcoins are gaining several successful firms and investors' attention because of their increasing fame and profits.  
Top 5 Expensive Things You Can Buy with Bitcoin in 2020
A Bitcoin is a traditional currency that gives numerous benefits to its customers, such as low transaction speed, data protection, high security, no third parties, etc.
Besides, you can store your Bitcoins in the best Crypto wallet with enhanced security features during the transactions. 
Now, let's know the top expensive things that you can buy with Bitcoin.
1. A First-Class Education You Can Buy with Bitcoin
A first-class education is one of the top things that you can buy with Bitcoin.
Hence, the top universities that accept Bitcoin payments include the University of Nicosia, University of Cumbria, King's College, European School of Management and Technology Berlin, and much more. 
If you are a Bitcoin user and want to buy something valuable with this currency, then a top-class education is your option. 
2. Basketball Season Tickets
If you are a follower of the Golden State Warriors NBA team, then you are in for a surprise. Golden state warriors accept Bitcoin payments for the season.
Thus, the team owner is a great supporter of Cryptocurrencies and claims to do the same in the future.   
If you are fond of watching basketball seasons and are a Bitcoin user, this is one of the best things you can buy with Bitcoin. 
3. Private Planes You Can Buy with Bitcoin
Private jets have become one of the best ways to show that you are one of the ultra-wealthy Bitcoin Millionaires. Private Jet symbolizes that you have enough wealth to have your airplane.
There has been a case where Bitcoin foundation member Oliver Janssen purchased a private jet plane from PrivateFly.com in 2014. At that time, it cost them around 55 Bitcoin.
If you are looking to buy something with your Bitcoin, nothing can be better than having a private jet plane. With the recent hype in the Crypto trade industry, there are several companies who are willing to sell airplanes in exchange for Cryptocurrencies.
4. Crypto Cribs
Purchasing property with the crypto assets that become quite famous in 2020. There are many start-ups that revolve around the buying and selling of real estate in exchange for Bitcoins.
Here are some of the confirmed real purchases that show that buying real estate property with BTC is the new trade.
Bali Villa- Estimated cost is 800 BTC.

1.4 acres land in Lake Tahoe- Estimated cost 2700 BTC
The largest Bitcoin sale was ever recorded when the Bitcoin investor Michael Komaransky sold his Miami mansion for more than 455 BTC., which was around $6 million at that time.
5. Racing Cars
It has been seen that racing cars are becoming more popular in the crypto trade industry. With several dealers accepting payments in Cryptocurrencies, Racing cars have become an easy asset to cash in your Crypto hoards.
One of the leading leaders of luxurious cars, Lamborghini, is one of the cryptocurrencies' first raptors. Soon the market was also infiltrated by the Ferrari racing cars and Mercedes Benz.
Conclusion
There you have it. Now you know how you can spend your Crypto assets in the most luxurious ways.
Here we have listed down only the most obvious things you can buy with Bitcoins and other Cryptocurrencies, but that does not mean that you are limited to buy these things only. 
The market is vast, and several industries try their best to adopt both Cryptocurrencies and Blockchain. So, we are sure that there are other things as well that you can buy in Crypto assets.
If you want to know more about the things that you can buy with Bitcoin, you can visit the trading site.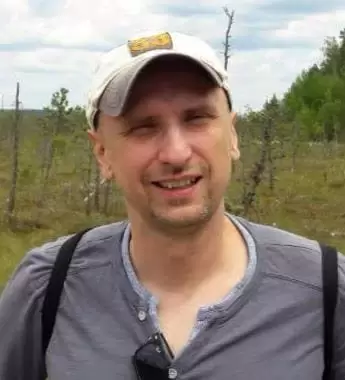 Petr is a serial tech entrepreneur and the CEO of Apro Software, a machine learning company. Whenever he's not blogging about technology for itechgyan.com or softwarebattle.com, Petr enjoys playing sports and going to the movies. He's also deeply interested in mediation, Buddhism and biohacking.