We know it may be hard to part with your bitcoin at first and buy with crypto as well.
However, users can now buy just about anything with bitcoins.
There are over 15,000 businesses around the world that accept bitcoin or offer a bitcoin ATM.
2,300 of which are in the United States alone.
With so much variety, here are nine of the most shocking products available for purchase.
Domains: Buy Them With Crypto
Users can buy domains with bitcoin.
On the platform, Buyers can browse through a variety of vanity or brand domain names on the platform CryptoExchange.
First-time users can also use the built-in cryptocurrency exchange feature to buy their first coins, which buyers can use on the marketplace tab.
Making the actual purchase is as simple as selecting "add to cart," similar to any other online storefront.
Mattresses
In 2017, GhostBed became the first online mattress retailer to accept bitcoin.
The company continues to gain popularity for its expert craftsmanship and superior materials used for comfort and durability.
For bitcoin transactions, they partnered with BitPay, a platform that makes accepting cryptocurrency easy.
The result? The CEO reported since they began accepting bitcoin, they have seen a huge uptick in revenue. 
Cold Brew: Buy With Crypto
Pubs were among the first businesses that began accepting cryptocurrency, including the Old Fitzroy in Sydney.
Joining this traditional bar is Beijing's Cafe Bar 2nd Place, located in the Wudaokou neighborhood, and Killfish bars in Russia.
Bringing it back to the United States, the Bad Decisions bar in Fells Point and the EVR Bar in Manhattan also join the ranks.
Bath Rugs & Mats 
Overstock.com has just about anything when it comes to home furnishings, including bathroom mats.
The platform partnered with Coinbase to enable Bitcoin as a form of payment.
Users can select "Pay with Bitcoin" under the "Payment Information" section at checkout time and provide their address.
The only drawback of using this payment method is that buyers can't combine digital currency with other forms of payment. 
Alpaca Socks
Way back in the day, Alpacas and bitcoin made history with an iconic meme.
Today, users can still take part in history by ordering Alpaca socks from The Grass Hill Alpaca.
These socks are known for their temperature regulating properties when dry and wet.
The material is also naturally odour-resistant and antimicrobial, making it perfect for outdoor adventures.
Ankle socks and glittens are also available.
When it comes time to check out, users can select "Pay with Bitcoin: on-chain or with Lightning." 
Red Trinidad Scorpion Jelly
The Solar Fuego Hot Sauce made of Trinidad Moruga Scorpion pepper is available for $12 (or the equivalent in bitcoin).
Solar Fuego is made with red habanero peppers, shallots, lime juice, garlic, vinegar and salt and is the perfect complement to any meal.
Degree
In Switzerland, the Lucerne University of Applied Sciences and Arts accepts bitcoin in exchange for its courses on financing, music and economics.
The purpose of doing so was for the University to gain real-world experience with using cryptocurrency as well as buying with crypto.
However, Lucerne also doesn't want to hold a balance of the currency and switches out these payments into francs once a week. 
In the United States, New York City's King's College also will accept bitcoin for their tuition.
Accepting bitcoin has allowed King's to decrease their costs and allow students to be a part of the exciting technology.
Luxury Furniture
Juliette Interiors, a high-end furniture retailer based in the United Kingdom, now allows users to make purchases with bitcoin.
The store continues to align with the rest of London, which now has 17 bitcoin ATMs and over 70 retailers that accept the digital currency.
In Johannesburg, Mobler Design also began accepting the digital currency for their custom furniture and retail design services.
Buyers complete transactions through the BitGo wallet with a multisig transaction.
Buying Products With Crypto
Buyers now have access to more retailers that accept bitcoin than ever before.
Users who can't find the item they are looking for online may choose to find an independent Seller that accepts bitcoin.
For added protection, users can continue through the steps of the bitcoin transaction process with an escrow provider to add security.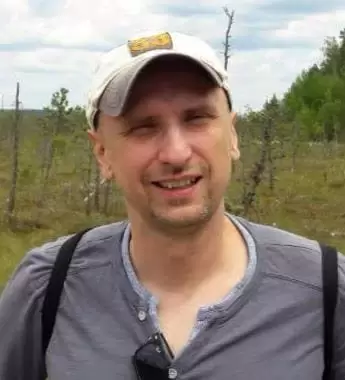 Petr is a serial tech entrepreneur and the CEO of Apro Software, a machine learning company. Whenever he's not blogging about technology for itechgyan.com or softwarebattle.com, Petr enjoys playing sports and going to the movies. He's also deeply interested in mediation, Buddhism and biohacking.