You might be a newbie with not much experience in trading on crypto platforms. You may be an experienced investor looking for an optimal crypto exchange. Regardless of the reason, if you want to trade Bitcoin for Monero, you are on the right page.
The best BTC to XMR exchange is undoubtedly Godex, and you'll discover why in the following sections. We'll also cover how to execute the trade step by step to ensure everything goes smoothly.
Godex: Key Benefits
Godex is an anonymous crypto exchange. That means it doesn't require you to sign up for an account, nor do you have to enter any personal data to trade digital currencies. The creators stick to the basic crypto idea to provide maximum privacy and anonymity to traders.
Unlike some other exchanges, Godex doesn't place trading limits. It's possible to trade any of the 300+ coins supported by the platform in unlimited amounts. The coins present include popular options like BTC and XMR, but also ETH, TRN, AVAX, and many others.
Godex cares about its customers on all platforms, so it designed a responsive website. It adapts to the display size of the device you are using for an optimal experience. Transactions are surprisingly fast, and the best part is you'll have a fixed rate for 30 minutes. It ensures that no market fluctuations can ruin your intended profit from the trade, making this a vital feature for all traders.
Swap BTC for XMR on Godex: Step-by-Step Guide
Godex is similar to any other anonymous crypto trading platform, but even if you haven't swapped coins before, you'll find it easy to use. Here's a detailed overview of the steps to convert BTC to XMR:
Visit godex.io on your computer or mobile device

. You can access the platform on PCs, laptops, smartphones, tablets, and other devices with a web browser.

Choose the currencies

. You'll notice the "You Send" field, which is where you want to pick BTC and enter how many coins you wish to trade. Choose XMR as the receiving token in the "You Get" field to see how much you'll get in return. Click on "Exchange" to initiate the process.

Enter the wallet address and proceed to deposit funds

. Insert your XMR wallet address and double-check it's correct since that's where Godex will send your funds. Proceed to the next page, where you'll see a deposit address to send your BTC.

Finalize the transaction

. As soon as the funds arrive at the deposit address, the exchange starts automatically. The entire process should be completed in minutes.
Is It Profitable to Swap BTC for XMR on Godex Now?
The current BTC value is $28.079, which is considerably higher than in 2022 when the worth was even under $17,000 at some point. Bitcoin is still leading the crypto market and will continue to do so in the coming years. According to experts, its price should stabilize during 2023 and is likely to reach $30,000. BTC will go through a halving in 2024, which might bring a considerable price increase. The value could go up to $47,000, while some believe it could exceed its all-time high by reaching $70,000. By 2030, BTC might be valued anywhere from $273,000 to $430,000.
As for Monero, the coin is now worth $155.37. By 2023, it's likely to reach $200, while ambitious predictors consider it'll go up to $339. XMR will exceed $400 by 2025, while its value in 2030 is harder to predict. Some believe it will only go up to $1,515, but others claim it could exceed $3,000 before this decade ends. That would bring roughly a 19x increase by 2030, making Monero a smart investment in the long run. However, the ultimate trading decision should be only yours.
Now You Are Ready to Exchange BTC for XMR
Bitcoin and Monero have taken reputable positions in the crypto rankings and are planning to remain among the most popular tokens. BTC seems like a safer bet since it's likely to gain value if the crypto market grows. But the same is true for XMR, and its growth potential is higher. 
Thanks to Godex, you can complete the entire transaction in minutes and benefit from a time-sensitive fixed rate that protects you from market price fluctuations. Give Godex a shot to see why experienced investors enjoy trading on this platform!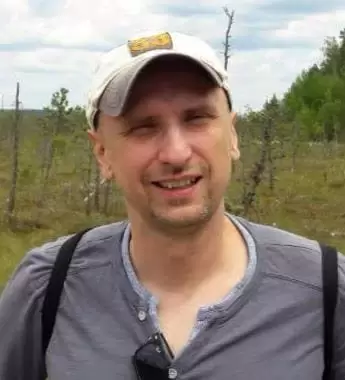 Petr is a serial tech entrepreneur and the CEO of Apro Software, a machine learning company. Whenever he's not blogging about technology for itechgyan.com or softwarebattle.com, Petr enjoys playing sports and going to the movies. He's also deeply interested in mediation, Buddhism and biohacking.