The production of cosmetics is a responsible and multi-stage process that requires extensive knowledge and attention to detail. Many entrepreneurs are attracted to this area of business, as the products manufactured are consistently popular with buyers.
Cosmetics are a category of products for health care and improving the appearance of a person. The purpose of these products can be very different: skin rejuvenation, help in getting rid of acne, strengthening hair or nails, evening out the tone of the face, festive makeup. But any cosmetic product must meet the main criterion – safety.
Nowadays, cosmetics manufacturers must devote a lot of time and attention to the quality of their products, because the competition in this niche is quite high. Therefore, the production process requires careful control, and the cosmetics must comply with all accepted standards and directives. This is a guarantee that the cosmetic product will not only be effective, but also safe for the buyer who uses it.
Types of Cosmetics
Today, there are a huge number of cosmetic products on the market for a variety of needs. Therefore, before launching the production process, it is necessary to analyze the market and customer needs, determine the target audience, create a unique selling offer and brand values. This analysis helps the cosmetics manufacturer figure out which products to focus on.
The most basic classification is the division into decorative cosmetics and care products.
Decorative Cosmetics
 This type of cosmetics is designed for aesthetics. Such products help to hide flaws in appearance, change skin tone, and emphasize facial features. The use of such products depends on the circumstances and may not be regular. Decorative cosmetics help to change the appearance only for a while, but it does not have a long-term effect or healing properties, as it performs only an aesthetic function. 
This type includes a lot of popular products, such as powders, foundation, mascara, lipsticks, blush, correctors, lip, eye or eyebrow pencils, eye shadow.
The composition of a decorative cosmetic product depends on its type. For example, for the production of powder or eye shadow, a mixture of mineral and organic substances is used, including talc, kaolin, titanium dioxide, and coloring pigments. The composition of lipstick, mascara and cosmetic pencils most often includes wax, pigment base, cocoa butter. Also, a cosmetics manufacturer can use other herbal ingredients and even vitamins.
Care Cosmetics
Unlike decorative cosmetics, care cosmetics are products that have useful properties. Regular use of care products helps not only improve appearance, but also improve the condition of the skin, hair, nails, give them a healthy look. On top of that, they get rid of common problems, whether it be wrinkles, dandruff or acne.
There are a huge number of care products that differ in composition, form and purpose. So, this includes creams, balms, shampoos, gels, serums, scrubs, foams, lotions, masks. These and other products have a wide spectrum of action. They are used to rejuvenate and cleanse the skin, combat excessive oiliness or dryness, get rid of acne, strengthen hair or nails. 
Obviously, the composition of care cosmetics directly depends on its purpose. Therefore, when choosing a care product, the buyer must take into account individual characteristics, such as skin type, hair color and structure, the presence of allergic reactions and other factors.
Main Aspects of the Production Process
In the production of cosmetics, there are many aspects to consider. Such a process requires special equipment and a professional team whose members are aware not only of the technology for the preparation of cosmetics, but also of the quality and safety standards of products.
As a rule, the quantity and type of equipment in such industries depends on the type of product, its format, price category and raw materials used. So, a cosmetics manufacturer can use:
technological lines,

fat burners,

reactors,

mixers,

industrial mixers,

extractors,

melters,

brewers,

cooling pots.
 This and other equipment performs different functions, such as weighing raw materials, creating solutions, extracting extracts, filtration and purification, dehydration, emulsification, cooking mixtures, picking, packaging. Also, in any production, it is important to have storage facilities to store raw materials and products in proper conditions.
The production steps also depend on the type of product. For example, most care products, such as creams, gels, balms, are created using emulsification. In this case, there are several main stages of the production process:
Preparation of raw materials.

Preparation of the water phase.

Heating and melting the oil base.

Emulsification of components at high speeds.

Cooling.

Inclusion of components.

Aromatization.

Product packaging.
Other manufacturing processes are involved based on the composition of the product, the expected texture and state of aggregation, and the function that the cosmetic product is supposed to perform.
What Are Cosmetics Made From?
There are a huge number of components that can be used to make cosmetics. Depending on their properties, you can divide the ingredients of cosmetics into groups.
The main ones include:
antioxidants,

abrasives,

absorbents,

preservatives,

antistatic agents,

bio additives,

foaming agents,

regenerators,

oxidizing agents,

bleaches,

solvents.
Of course, these are not all groups of cosmetic components. In addition, today cosmetics manufacturers are looking for ways to stand out from the competition. To do this, they can use specific and rare components that emphasize the uniqueness of the product.
Chemical Composition of Cosmetics
Different types of cosmetics vary in chemical composition. It depends not only on the purpose of the product, but also on its consistency, color and smell. The basis of cosmetic products is most often fats or oils of natural origin, such as cocoa butter, fish oil or lanolin. Also, cosmetics manufacturers can use synthetic fat. In this case, the composition includes gelatin or chitosan.
Fats in the composition of cosmetics are needed to create an environment where all the components of the product will be combined. Lipids are also able to saturate the skin with nutrients. In addition to fats, the chemical composition of cosmetics may include ceramides, elements that are used to rejuvenate and moisturize the skin.
Plant extracts are also a popular ingredient in cosmetics. Due to the natural components, the product is able to benefit the body, saturating the cells with vitamins and nutrients. They use preservatives to keep the beneficial qualities of products and extend their shelf life. In addition to these components, they often use vitamins B1, E, A, K, salicylic and succinic acids, antioxidants, and flavors in the production of cosmetics.
In the process of cosmetics production, there are many nuances and details that you should pay attention to. To create successful products, you need to take care of good equipment, high-quality raw materials, and a professional team of technologists.
It is especially important to carefully conduct laboratory research and comply with all safety standards, because further certification of products depends on this. Want to take a responsible approach to each of the stages of the production process? As a result, your company will be able to provide customers with a popular and sought-after product.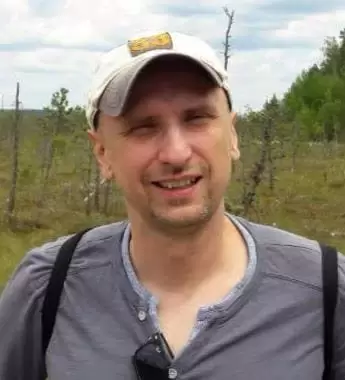 Petr is a serial tech entrepreneur and the CEO of Apro Software, a machine learning company. Whenever he's not blogging about technology for itechgyan.com or softwarebattle.com, Petr enjoys playing sports and going to the movies. He's also deeply interested in mediation, Buddhism and biohacking.