Even though Gmail is very simple, intuitive and easy to use, it's not without its faults. Sometimes, when using Gmail, you might come across Gmail's Server Error 007.
When server error 007 happens, users find their accounts frozen. They're unable to click on anything or to refresh their email page. They can't send or read unopened emails either. The only apparent solution is to close Google Chrome and open it again.
But don't despair if this error happens to you frequently. There are a few fixes you can use to stop Gmail Server Error 007 without having to constantly close and reopen your web browser.
Fix Gmail Server Error 007
There are a few solutions you can use in order to solve Gmail's server error 007. Since it's a common error, it can be caused by a variety of factors.
So, to fix Gmail's server error 007 you can:
1. Clear the Cache and Cookies From Your Browser
Cleaning the cache and the cookies from Google Chrome is a very simple procedure. If you don't know how, just follow these steps:
Go to Google Chrome's menu (by pressing the three dots on the top right corner) and click on Settings.
Scroll down and click on Show Advanced Settings.
Under the Privacy tab, click on Content Settings.
Under Cookies click on All cookies and site data.
Press Remove All and click Done.
After removing your cookies and clearing your cache, check if the problem still persists. Chances are that it won't.
2. Check for Viruses and Browser Updates
It might sound silly, but sometimes viruses can cause server error 007. They can also harm your computer in a myriad of ways, so you should always scan your computer for viruses. Just click on your antivirus and perform a full scan of your computer.
Your browser might need to update as well. Google Chrome usually updates automatically, but just to be sure you should check if it's up to date.
If you use another browser which doesn't update automatically, check your browser's settings. You will probably find the "check for updates" option (or something similar) somewhere on the settings menu.
3. Disable Your Browser's Extensions
If you've installed any browser extensions prior to getting the server error 007, then the extension might be the cause of your problems.
If you haven't installed any new extensions, there's also the probability that one of your already installed extensions is causing the error due to some update.
Disabling extensions on Google Chrome is super simple. You just need to:
Open Google Chrome and click on the three dotted icon in the upper-right corner.
Select "More Tools" and then select "Extensions"
Untick the "Enabled" box on your extensions
If disabling all of your extensions fixes the problem, than chances are one of the extensions is causing Gmail's server error 007. If you want to pinpoint which extension is actually causing the problem, you can enable your extensions one at the time and constantly check if the problem still persists.
4. Disable Gmail Labs Background Send
Server error 007 can be caused by having "background send" enabled. Disabling it is pretty simple.
Sign into your Gmail account
Click on the dented gear icon in the top right corner of your Gmail page
Click on "settings" and look for the lab tab
Search for "Background send" and disable it
You've probably fixed the problem if the other solutions didn't work.
As you can see, fixing Gmail's server error 007 is quite simple. If you're unable to fix it let us know in the comments below. We're here to help you!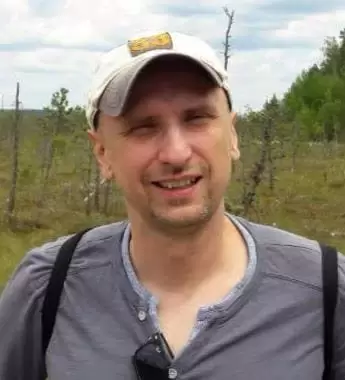 Petr is a serial tech entrepreneur and the CEO of Apro Software, a machine learning company. Whenever he's not blogging about technology for itechgyan.com or softwarebattle.com, Petr enjoys playing sports and going to the movies. He's also deeply interested about mediation, Buddhism and biohacking.