You'll see an error 789 if your system hasn't properly been configured to connect with an L2TP server. The attempt fails prior to you connecting to the server.
It's also related to your operating system's incorrect configuration. Basically, the error shows when the IPSec communication fails during the L2TP/IPSec connections.
Before you attempt to resolve the issue, ensure that your router enables L2TP and IPSec pass-through options.
If your VPN is configured manually, ensure that you use the preshared key 12345678.
Looking for a new VPN provider isn't a bad idea either.
As you're already seeing the error 789with your existing VPN, you should look for one that's both secure and stable, and doesn't experience any Windows 10 conflicts.
L2TP Connection Failed
Part of the error 789 notification reveals that the L2TP connection has failed.
The failure is due to a processing error occurring with the security layer during initial communication with the remote computer.
This may have occurred due to using Windows 2000 Terminal Services when establishing a client session.
Or it could be that your system isn't correctly configured to the L2TP server. Other possible reasons for this could be:
No root machine certificate or Machine certificate on the VPN server

Wrong pre-shared key or certificate set on the VPN program or server

L2TP based VPN server or program is behind NAT
All versions of Windows OS could encounter this error 789. And the majority of those who use a VPN will experience it, especially through Windows 7 L2TP IPSEC.
Troubleshooting When Error 789 Happens
Follow these steps to troubleshoot the error 789:
Reboot the VPN Network Adapter

Next, view the certificate

Finally, enable IPsec Service
Now, let's explore each one of these steps in detail.
Reboot the VPN Network Adapter
This is barely troubleshooting, as it's the old trick of turning something off and on again. But it's always a good place to start.
Right-click on 'Start' and choose Device Manager

Go to Network Adapters. Then open the drop-down list

Right-click on your network adapter. Uninstall it

Click on OK

Restart the system

Next, view the certificate
You'll need to make sure that both the server- and client-side are using the appropriate certificate.
And if Pre-Shared Key is being used, you'll need to make sure that that same one is configured on the VPN server and client-side machine.
Finally, enable IPsec Service
Right-click on Start. Hit Run

Enter 'services.mscc'

Look for 'IPSec Policy Agent' and 'IKE and AuthIP IPSec Keying Modules'

Check the current status of these two services. If 'Started' is indicated, select Restart. If 'Started' is disabled, click on 'Enable'

Double-click on both services. Choose 'Startup type'

Change to 'Automate'

Click on 'OK'

Try connecting to your VPN program again.
Wrap Up
Once you've seen the advantages of a VPN, you'll know how tough online life can be without it.
After all, privacy is important, we all agree on that.
A VPN is especially useful when you want to protect any sensitive information.
The good news is that once you've carefully applied the above steps, you should find that the VPN works smoothly, as you've reset the protocol setting.
If it fails to work, however, you need to set the encryption method on both the client- and server-side manually in order to ensure they're compatible.
Should your computer have an issue specific to the user, and you're still seeing the error 789 after attempting the above steps, you could contact your VPN's tech support or customer care team.
Just make sure to give them the right details for your issue in order to receive the appropriate help and support.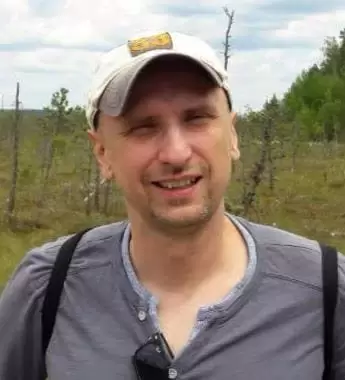 Petr is a serial tech entrepreneur and the CEO of Apro Software, a machine learning company. Whenever he's not blogging about technology for itechgyan.com or softwarebattle.com, Petr enjoys playing sports and going to the movies. He's also deeply interested in mediation, Buddhism and biohacking.