When you think of employee training methods or conducting employee training, there are lots of parameters you need to consider.
But, out of all those, choosing the best training method can fetch you good results.
With that being said, there isn't a particular training method that can guarantee you sure-shot results.
You have to compare different training methods and choose the one that suits your requirements and budget.
To choose the appropriate training method, you must have clarity on your training priorities.
If you feel your employees need a practical approach to learning, then you can go for on-the-job training.
Likewise, if you think that the traditional classroom training can yield better results as your employees can clear their queries with the tutor in person and interact, then classroom training is your best option.
To help you better with this, we have listed down the most popular training methods and how they can help you.
E-Learning Employee Training Method
As the technology evolved, learning became more accessible.
The eLearning courses are now accessed by logging into portals of learning management systems.
There are many LMS, like Thinkific, that can offer an amazing learning experience.
You can access the content anytime and anywhere you want.
This makes eLearning the most preferred option for the learners as it is highly flexible. 
These tools not only have amazing features but are highly affordable as well.
For instance, thinkific pricing is very affordable and they also offer a free trial initially, which helps you to find out how the tools work and whether it's a right fit for you.
Classroom Training
This is by far the oldest and most popular method.
In classroom training, the setup involves a trainer presenting a classroom often with presentations containing the relevant content.
In this method, the learner engagement is a little high as they get to interact with the trainers in person.
But the downside to it is all your learners should be present at the same location and at the same time which is not a very flexible option.
While balancing work and training it gets hard to attend lectures consistently.
This method of training can also prove to be expensive as you need a physical space and training equipment.
Mentoring
In this training method, the trainees are guided by a mentor who can help in their professional development.
In this method, the trainee can learn a lot more than technical skills, he/she will get to learn about the company's culture, leadership skills, and much more.
All-in-all, a great way to help your young professionals to build their careers.
On-The-Job Employee Training Method
In this method, the trainee can start the work right away as he/she will be shadowed by an experienced and senior employee of the company.
Learners can do their job and at the same time learn, which is a great opportunity and gives them a sense of accomplishment.
But, the downside to it is that they cannot have a dedicated trainer who's always helping them.
In most cases, there will be someone helping them but they need to learn some stuff on their own too.
Job Rotation
This is a method where employees are given a chance to switch multiple roles and learn a variety of skills.
The skills acquired from a particular job can be used for another role.
But there will be something new to learn every time the employee switches roles.
This employee training method helps the learners to bolster their skills and find out which role they fit in and like the most.
It also allows the organization to find out their employee's strengths and assign the tasks accordingly.
The constant rotation of the jobs can be a little time-consuming but if you want to learn and experiment, then this is a great option.
Simulations of Employee Training Methods
Simulations use computer software that creates a real-world scenario.
The learners get the opportunity to perform the tasks in real-world scenarios.
This gives a more practical approach to the learners as they will be well prepared when the real situation arises. 
Conclusion
These are some of the most popular and widely used employee training methods that can yield good results.
Choose the one that fits your budget and requirements.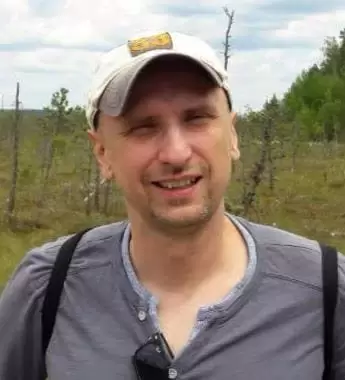 Petr is a serial tech entrepreneur and the CEO of Apro Software, a machine learning company. Whenever he's not blogging about technology for itechgyan.com or softwarebattle.com, Petr enjoys playing sports and going to the movies. He's also deeply interested in mediation, Buddhism and biohacking.