It's time to roll up your sleeves and start digitizing your resume!
We are going to delve into the topic of portfolio websites today.
We will pecifically focus on which professionals in a given field ought to make use of them.
Find out how to make a website that looks nice and presents your work in a way that is distinctive to you, as well as the significance of doing so.
You want your clients and potential customers to keep you in mind for the next project they work on.
What Exactly Is a Portfolio Website for?
Having a website dedicated to your portfolio is an original way to show off your work and introduce yourself to people.
It's almost like an evergreen platform for all of the information about your projects, case studies, and yourself.
In addition to this, it is one of the most effective ways to convey who you are, what you've been through, and what you're capable of.
If you have your own website, customers will always be able to find you and.
If they are interested, contact you for further information.
In this day and age, you are seriously lagging behind the times if you do not have an internet presence. 
When presenting their work online, photographers, designers, developers, and a broad variety of other artists can benefit greatly from the use of a portfolio.
It enables you to express your identity through the works that you create, such as photographs, graphic designs, sketches, and so on.
Display Your Online Presence for Digitizing Your Resume
In a nutshell, if you want people to see your work, you need a website that acts as a portfolio.
It is essential that you have a distinct strategy for interacting with customers on the internet, regardless of whether you operate as an individual, a small team of two, or a corporation of 10 people.
A website portfolio may help you stand out from the crowd, demonstrate your unique skills, develop trust, and ensure that others can find you when they need your services.
There are some fields in which having a website portfolio as well as digitizing your resume is more significant.
If you are in any of the following situations, it is reasonable to infer that you require a portfolio in the same way that a book requires words:
Web design

Web development (outsourcing, online shopping)

Designing graphics

Business

Art design (illustration, video, audio, photography)
However, this is not the end of the story; the same principle applies to interior designers, artists, models, authors, and so on.
The primary premise is that you are creative, and as such, you have an obligation to exhibit your work.
Your portfolio website gives you the ability to do so in a high-quality manner.
The Elements You'll Need for Your Portfolio Website
Every endeavor requires a formula – a goal.
Without it, it will be tough to impress.
The essential components of a website portfolio are a personal logo, a tagline, a selection of your finest work, and your contact information.
There are instances in which this is successful, but overall, the implementation is not very good. 
Consider including other key elements that will boost the user experience of your portfolio, such as case studies, testimonials, your blog.
And even a project that you are currently working on, to highlight your portfolio in a different light.
This will help to highlight your portfolio in a more positive light.
These are essential constituents.
When designing the website for your portfolio, you should keep in mind the components that your potential customers need to be able to locate.
Ask yourself: what are you hoping to accomplish with your portfolio?
Do you want to make a profit off of this website by selling your services? 
Are you actively seeking employment and hoping to be recruited?
Or is this website simply about you?
Your online portfolio's primary purpose should be to attract the attention of visitors.
And the features that are listed below can assist you in doing so more effectively.
A Display of Your Previous Work
Because it takes only a few seconds to lose a visitor's interest, you need to be sure that you make the most of the time you have.
Your prospective customers will initially glance at the graphics, and if they like what they see, they will continue exploring for more details about your business.
To put it another way, the presentation of your work absolutely ought to be exceptional and captivating.
It is possible to accomplish this in a variety of ways, including photo slideshows, video presentations, thumbnail galleries, and so on.
For instance, if you're designing logos, you should be sure to display high-quality images of the various iterations of the logo you've created.
Displaying the logo in a variety of colors and including it on your products are both excellent ways to demonstrate your level of expertise.
Final Verdict on Digitizing Your Resume
Make the most of the opportunity presented by your portfolio to astonish and impress the potential customers you have.
Having a website dedicated to your portfolio enables you to display all of your work in a single location.
This not only makes a good impression on a client, but it also has the potential to motivate you for future assignments.
Share with others the qualities and characteristics that define you.
Case studies are a great way to demonstrate your individuality.
Maintain high searchability and stay on top of the pace set by your rivals.
There are no guidelines, and anything goes, so long as you can leave the guest with a grin on their face and a lasting impression of you.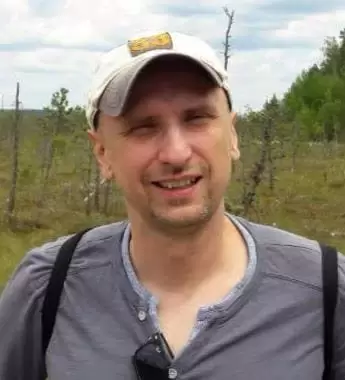 Petr is a serial tech entrepreneur and the CEO of Apro Software, a machine learning company. Whenever he's not blogging about technology for itechgyan.com or softwarebattle.com, Petr enjoys playing sports and going to the movies. He's also deeply interested in mediation, Buddhism and biohacking.