Every business, no matter how big or small, has to start somewhere. And for design agencies, that somewhere is often the bottom of the totem pole. Making your design agency the best in business takes more than a good idea and hard work. You need to market yourself effectively, build relationships with clients, and create a strong team of professionals. With such fierce competition in the market, it can be tough to make your mark and attract new clients. 
But when you follow smart steps to make your design agency for startups the best, achieving this goal isn't so tough.
Today, we will discuss some easy tips you can implement in your business model and take it to new heights of success. So, stick around a little longer, and let us help take your design agency off the ground! 
Gather a Strong Team of Designers to Make a Design Agency for Startups
Your designs are only as good as the people who create them. If making your design agency for startups the most trusted one is your goal, don't settle for a mediocre team. This is because creativity is essential in the design industry, and you can't make the clients happy with subpar creations. Creative and forward-thinking designers come up with original ideas that are both practical – they can also think outside the box and present innovative solutions to problems. 
An example of this can be seen in the work of Apple's design team. Apple is known for its sleek and stylish products, largely due to its design team's creativity. This team delivers aesthetically pleasing and functional designs that take the brand's value through the roof. As a result, Apple's products are some of the most popular on the market. Gathering a team of creative designers is essential if you want your design agency to be successful.
Offer Competitive Pricing
As any seasoned business owner knows, pricing is one of the most important elements of running a successful company. Not only does it determine how much profit you make, but it also affects how customers perceive your business. To be the most trusted design agency in your city, offering competitive pricing is essential. And such pricing doesn't mean you have to charge less; it's about delivering value. 
Customers are more likely to trust a company that offers fair prices and recommend it to their friends. Word-of-mouth is one of the most powerful marketing tools in today's market, so you must offer pricing that reflects your commitment to quality and fairness. Smart (not cheap) pricing will attract more customers to your design agency for startups and build the trust essential for your long-term success.
By working with a design agency, businesses can get the high-quality design work they need to stay competitive and appealing to consumers. However, many design agencies find it difficult to earn a good market standing due to their need to charge high rates to cover their costs and turn a profit. As a result, a design agency for startups is often too expensive – but you can earn better market standing by offering good pricing. This means charging rates that are reasonable and which reflect the actual value of the services provided. In addition, good pricing also means being transparent about pricing structures and offering discounts or other incentives when possible. 
Develop a Niche Market
A niche market is a specific market segment with specific needs or desires. When it comes to design agencies, developing a niche market can be the key to success. By focusing on a specific type of client or project, you can become an expert in your field and stand out from the competition. Moreover, targeting a niche market can help you focus your advertising and marketing efforts, making it more likely that you'll reach your target audience. 
For example, many agencies have found success by offering customized services to small businesses. These agencies understand the unique challenges that small businesses face and provide targeted solutions that help their clients succeed. Your design agency for startups can follow the same model and earn great success by specializing in a niche market to differentiate and attract clients.
One design agency that has successfully carved out a niche for itself is VoiceMap. The company creates GPS-guided audio walking tours, which are available for more than 200 cities worldwide. VoiceMap was founded in 2013 by two former journalists, and it has since grown into a successful business with a team of full-time employees and contractors. What sets VoiceMap apart from other companies in the tourism industry is its focus on storytelling and immersive experiences. The company's tours are designed to give visitors a deeper understanding of a city's history, culture, and quirks. As a result, VoiceMap has become the go-to company for travelers who want to explore a new destination in an engaging way.
Be Responsive to Client Requests When Making a Design Agency for Startups
Working with clients can be a delicate dance. On one side, you want to show that you're responsive to their requests and open to feedback. While on the other hand, you don't want to give in to every little demand, as that can undercut your credibility as a design professional. Striking the right balance is key to maintaining a successful design agency.
One way to show that you're responsive to client requests is to take the time to fully understand their vision for the project. This means actively listening during meetings, asking clarifying questions, and taking detailed notes. It's also important to keep the lines of communication open throughout the project so that you can address any concerns that come up along the way. 
When a design agency for startups is unresponsive, it will quickly find itself out of favor with clients who will take its business elsewhere. Responsive to client requests is therefore essential if an agency wants to succeed. But why is responsiveness so important? Here are some points you should understand:
Responsiveness shows that the agency is attentive and invested in the client's project. 

It demonstrates that the company is flexible and willing to make changes where necessary. 

It builds trust between the agency and the client, which is essential for a long-term relationship.
At the same time, be confident in your design choices and ideas. If you always defer to your clients' wishes, they may start to question your ability to produce quality work. Instead, try to strike a compromise between meeting their expectations and staying true to your creative instincts. For example, if a client asks for a change that you feel will damage the overall look of the project, explain your reasoning and propose an alternative solution to achieve the same goal. This smart approach will help build trust with your clients and establish you as a credible design partner.
Build a Positive Reputation
A strong reputation is one of the most critical assets for any business, but it's vital for design agencies. After all, your clients are entrusting you with their brand identity and public image. If you want your agency to succeed, you need to build a positive reputation for it. One way to make a positive reputation is to produce consistently high-quality work. This will not only satisfy existing clients but will also generate word-of-mouth advertising that can attract new business. 
Another way to create a favorable impression is to be proactive in promoting your brand – this might involve exhibiting at industry events or writing articles for trade publications. There are several ways to do this, but one of the most effective is consistently producing high-quality work. This will help you attract new clients and keep the ones you have. It's also important to be responsive to client feedback and always deliver on your promises. If you can do these things, you'll soon develop a reputation as a reliable and trustworthy partner – exactly the reputation that will help you achieve your business goals. 
Stay Up To Date on Design Trends
A design agency that wants to be well-known must stay up to date with the latest trends. This industry is constantly changing, and what was popular last year may not be popular this year. To stay ahead of the curve, designers need to be proactive and keep their finger on the pulse of the latest trends. This means following industry leaders on social media, reading design blogs, and attending conferences and trade shows.
A design agency can ensure that its work is always fresh and relevant by staying up to date with the latest trends. In today's competitive market, simply being good is not enough – designers need to be great, which means staying on top of the latest trends.
Summing Up
To recap, here are the five tips to make your design agency the best: 
Hire a mix of designers with different backgrounds and experiences

Encourage creativity by keeping everyone in the loop

Encourage a healthy work-life balance

Stay up-to-date on industry trends

Keep your clients happy
By following these tips, you can create a design agency that is successful and enjoyable to work for. So, what are you waiting for? Get started today and see the difference!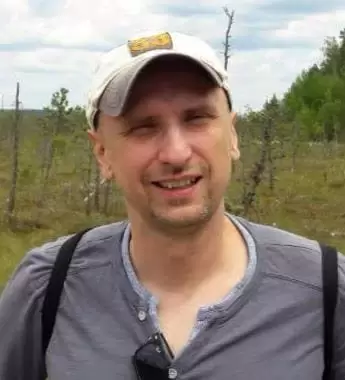 Petr is a serial tech entrepreneur and the CEO of Apro Software, a machine learning company. Whenever he's not blogging about technology for itechgyan.com or softwarebattle.com, Petr enjoys playing sports and going to the movies. He's also deeply interested in mediation, Buddhism and biohacking.