Cryptocurrency exchanges have become an integral part of the digital asset ecosystem. It enables users to buy, sell, and trade cryptocurrencies with ease. There is also a rising demand for reliable and efficient online crypto exchanges. Swapping coins has also become more popular. Users are looking to diversify their portfolios and take advantage of different market conditions.
Here will explore the top online crypto exchange services popular among users. These exchanges offer a wide range of features. This includes low fees, high liquidity, and robust security measures. That makes them ideal for both novice and experienced crypto traders.
Binance Crypto Exchange
Binance is a globally recognized cryptocurrency exchange. It has over 350 supported cryptocurrencies, high liquidity, and low trading fees. Users can execute trades via its mobile app, available on iOS and Android devices. Binance's major advantage is its low flat trading fee of 0.6%. It is lower than most established crypto exchanges, coupled with high liquidity. Yet, novice traders may find the platform's complex user interface challenging.
Additionally, past security breaches may deter some users from using the platform. However, Binance has taken measures to improve security measures to prevent future breaches.
Coinbase
Coinbase is a popular service that offers a variety of trading options. It includes support for over 200 cryptocurrencies, high liquidity, and a user-friendly interface. The platform also provides a mobile app on iOS and Android devices. It allows traders to buy and sell cryptocurrencies while on the go easily. Coinbase's primary advantage is its intuitive user interface. It is ideal for novice traders and high liquidity, ensuring quick trade execution.
But, the platform's disadvantage includes high variable trading fees of up to 1%. It is higher than other established crypto exchanges. Another thing, it is limited cryptocurrency support. As a result, it may not appeal to traders looking for portfolio diversification.
Kraken
Kraken is a well-established cryptocurrency exchange offering over 185+ supported cryptocurrencies. It has low trading fees of up to 0.26% per trade, and high liquidity, with a mobile app available to iOS and Android users. Its low trading fees and high liquidity make it an attractive option to trade here.
But, the complex user interface may pose a challenge for novice traders. Additionally, Kraken has experienced technical issues in the past. As a result, it could discourage users from using the platform. Despite this, Kraken remains a popular choice for traders looking for a feature-rich and affordable cryptocurrency exchange.
Huobi Crypto Exchange
Huobi is a crypto exchange offering users over 400 different cryptocurrencies to swap. This exchange is known for its advanced trading features. This makes it a popular choice used by experienced traders. The platform also offers competitive fees (0.0462%) and high liquidity, making it ideal for novice and experienced traders.
One of the significant advantages of Huobi is its advanced security measures. It includes two-factor authentication and cold storage to store funds. But, Huobi is not available in all countries, which may limit its accessibility for some users.
LetsExchange
LetsExchange is a crypto exchange with a user-friendly interface that trades 4,000,000+ supported cryptocurrency pairs, including BUSD to BTC. The platform offers a low, flat fee for all transactions and high liquidity. It's ideal for novice traders; experienced traders may find what they need here. Moreover, LetsExchange supports fiat currency trading pairs, making it useful for some traders.
So, LetsExchange is a good option for anyone looking to swap cryptocurrencies at a low cost.
Conclusion
There are several online crypto exchanges allowing users to swap different coins. Binance, Coinbase, Kraken, Huobi, and LetsExchange are some of today's most popular crypto exchanges.
When choosing an exchange, it is vital to consider some factors of a trustworthy website. The range of cryptocurrencies available, trading fees, and customer support are the features to pay attention to.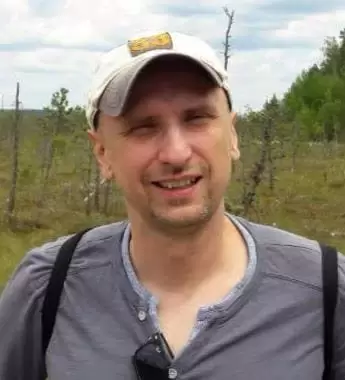 Petr is a serial tech entrepreneur and the CEO of Apro Software, a machine learning company. Whenever he's not blogging about technology for itechgyan.com or softwarebattle.com, Petr enjoys playing sports and going to the movies. He's also deeply interested in mediation, Buddhism and biohacking.